Digital Day
Wednesday, June 29, 2022 (8:30 AM - 6:35 PM) (EDT)
Description
REGISTRATION IS LIMITED.
| | | |
| --- | --- | --- |
| | EARLY BIRD | REGULAR RATE |
| Member | $150 | $200 |
| Nonprofit Member | $125 | $150 |
| Not-Yet-A-Nonprofit Member | $175 | $200 |
| Not-Yet-A-Member | $200 | $250 |
PROGRAM
| | |
| --- | --- |
| 8:30 am - 9:30 am | Registration & Continental Breakfast |
| 9:30 am - 9:45 am | Welcome & Opening Remarks |
| | Jade Swanson, Director of Client Services, MESG Marketing |
| | Rachel Kottler, Accounts Director, Lautman Maska Neill & Company |
| 9:45 am - 10:15 am | Opening Keynote - The Metaverse: A New Frontier for Social Good |


Karen Hopper, Associate Director, Performance Strategy, Razorfish


Once dismissed as being just for gamers, the metaverse has evolved to be a gathering place, a space for self-expression, art, and even protests. But what does that mean for nonprofits? This session will explore what the metaverse actually is and how it works, what consumers expect from organizations and brands, and how nonprofits can engage with the metaverse to advance their causes and recruit supporters.




STRATEGY & TACTICS TRACKS

10:20 am - 10:55 am




Strategy:

Audience Diversification



Steve Kehrli, Senior Vice President of Development, PETA


MeShon Watkins, Senior Manager, Grass Roots Advocacy, AARP



Many nonprofits often discuss building a diverse audience as a priority for supporting their programs. Starts and stops at various attempts ensue, underscored by a lack of singular focus, and of course, confusion about what is actually meant by diversification. In this session, you'll hear from two leading nonprofits about their unique approach to audience diversification and how they each broadened their base and increased supporter engagement. Both are taking the long-term view, which includes putting ample investment towards the work and keeping their eye on the prize while embracing new initiatives and casting aside assumptions.

Know your audience and what they want.
Learn to scale your reach by investing in data structure and digital marketing.
Understand how to introduce new audiences to program work that reflects their needs and values.

How to focus on the joy in the process.

10:55 am - 11:30 am

Q & A - Audience Diversification
11:10 am - 11:45 am

Group Discussion






10:20 am - 10:35 am




Tactics:

Smart Segmentation Strategies



Jean Qiao, Senior Digital Account Executive, Lautman Maska Neill & Company


Caitlin Richard, Senior Email Marketing Manager, Heifer International



You want segment your email list in a way that enhances your email program – and helps you raise more money! But how do you do it in a way that is sustainable for your nonprofit and leads to improved results? Join us for this session to learn how Heifer International successfully segmented their email file to send less emails, target the right people, and ultimately raise more money!

Implement practical and sustainable ways to segment the email list at their organization
Use segmentation to enhance relationships with supporters
Use segmentation to boost fundraising revenue
| | |
| --- | --- |
| 10:35 am - 10:45 am | Case Study Q&A |
| | |
| 10:50 am - 11:45 am | Testing 101 |
| | Jeff Giddens, President, NextAfter |
| 11:05 am - 11:15 am | Case Study Q&A |
| 11:15 am - 11:45 am | Table Discussion |
| | |
| 11:45 am - 11:55 am | Everyone Breaks! |
| | |
| 11:55 am - 12:30 pm | |
| Strategy: | Retaining Emergency Donors |
| | Rosa Del Angel, Managing Director, Campaigns and Digital Engagement, Natural Resources Defense Council |
| | Kristina Williams, Senior Director, Membership Acquisition, Sierra Club |
12:30 pm - 12:45 pm

Q & A - Know Audience through Automations
12:50 pm - 1:20 pm

Group Discussion






11:55 am - 12:10 pm



Tactics:

Getting to Know Audiences through Automations



Brandon Fuller, Owner and Chief Strategist, Raise the Roots



During the 2021 Canadian federal election, MS Society Canada targeted candidates with messages highlighting policy goals for the MS community. Using an automation, they were able to learn supporter interest by issue area and the success rate of reminder messages. Now, they're running a welcome series designed to collect even more data from advocates. There's so much to learn about supporters through automations, let Raise the Roots and MS Society Canada show you how!

Identify what you want to learn about your supporters.
Create innovative methods for collecting that information.
Look for ways to incorporate the data into your segmentation and targeting goals.
Build automations that build on these lessons for new supporters.

12:10 pm - 12:20 pm

Case Study Q&A






12:25 pm - 1:20 pm

Testing Automations

Jeff Giddens, President, NextAfter



Rebekah Joseft,

Senior Optimization Director, NextAfter




12:40pm - 12:50 pm

Case Study Q&A


12:50 pm - 1:20 pm

Table Discussion






1:20 pm - 2:20 pm

Everyone enjoys lunch & networking!





2:20 pm - 2:55 pm




Strategy:

Fostering Digital Innovation in Nonprofits


Geoff Handy, Head of Mass Market Fundraising, North America, International Rescue Committee

At nonprofits, we often talk about innovation. And as fundraisers, we desperately want to move beyond incremental growth and create that unique new program or product that will bend our revenue curve upwards. But how can we actually create a culture of fundraising innovation at our organization? How can we efficiently test new ideas?

Join Geoff Handy in this session as he describes a framework for innovation at your nonprofit and you'll explore:

The financing structures critical to making innovation happen
A framework called the Lean Startup method and how it can be applied to testing new fundraising ideas
How to measure success when all the metrics you're used to (revenue, donors, and ROI) are effectively zero
How to achieve speed to market and incorporate donor feedback early in the new idea development cycle


2:55 pm - 3:10 pm

Q& A

3:10 pm - 3:45 pm

Group Discussion





2:20 pm - 2:35 pm




Tactics:

Retention & Reactivation


Tim Robinson, Senior Director of Business Development, Care2


Laura Cole, Vice President, Account Services, Sanky


Laurie Channer, Senior Manager, Membership, African Wildlife Foundation



Like many organizations, African Wildlife Foundation (AWF) struggled to reach the significant portion of their email list locked away in the 'inactive' category. AWF, Sanky and Care2 developed a strategy to re-engage those lost supporters through digital engagement tactics, including designing branded content. This session will examine the retention and fundraising results after a 12-month period, in which this strategy boosted donations and reactivated over 108,000 previously inactive list members.

Why targeted and branded content prompts supporters to take an action for a cause.
How to design digital activities to re-engage lost supporters who were once active list members.
How to track and measure the results of a re-engagement strategy.

2:35 pm - 2:45 pm

Case Study Q&A






2:50 pm - 3:05 pm

Testing to Improve Retention & Reactivation


Jeff Giddens, President, NextAfter




Rebekah Joseft,

Senior Optimization Director, NextAfter




3:05pm - 3:15 pm

Case Study Q&A


3:15 pm - 3:45 pm

Table Discussion






3:45 pm - 4:00 pm

Everyone Breaks!





4:00 pm - 4:35 pm



Strategy:
Accelerate Your Impact: How to Use Video Stories from Real People to Advance Your Mission


Michael Hoffman, CEO, GatherVoices



Rapid innovation in technology is changing the way that donors, volunteers, and supporters discover and engage with your organization. In our increasingly connected world, nonprofits must find new ways to cut through the noise and rally support for the cause. By leveraging the power of video to tell the authentic stories of the people at the heart of your mission, you can create compelling campaigns that people are excited to engage with.




Join Michael Hoffman, CEO of Gather Voices, for an interactive session about how leading organizations are using video to create authentic human connection and engagement to advance their mission. You'll walk away with best practices and thought starters that you can easily, quickly, and affordably implement at your own organization.

Reference specific, tangible examples of campaigns that have proven effective at creating authentic, sustainable engagement and results for nonprofits
Understand the type of messages and communications that your audience wants and expects from your organization
Identify best practices for incorporating video into your communications strategy

4:30 pm - 4:50 pm

Q & A

4:50 pm - 5:25 pm

Group Discussion




4:00 pm - 4:15 pm




Tactics:

Maximizing Multi-Channel Beyond EOY


Sean Wagman, Account Director, Chapman Cubine Allen + Hussey


Zakeia Rodgers, Direct Marketing Manager, Animal Legal Defense Fund



In this presentation, we will walk you through a brief case study on how you can utilize multi-channel without ads to boost performance. We will dig into the calendar for this campaign and discuss how we used different stories to build to a crescendo that led to a significant increase in revenue compared to the previous year.

Multi-channel doesn't always mean Emails AND Ads AND Website AND Social – it can be any combination of these
Presenting different types of asks throughout the campaign makes a difference
Message order matters!

4:15 pm - 4:25 pm

Case Study Q&A






4:30 pm 4:45 pm

How to Test Across Multiple Channels


Jeff Giddens, President, NextAfter

4:45 pm - 4:55 pm

Case Study Q&A


4:55 - 5:25 pm

Table Discussion






5:25 pm - 5:30 pm

Closing for Everyone!

5:35 pm - 6:30 pm

Happy Hour for Everyone!
THANK YOU TO OUR PARTNERS
| | | |
| --- | --- | --- |
| | | |
| WIFI Partner | KEYNOTE Partner | LUNCH Partner |
| | | |
| | | |
| | | |
| --- | --- | --- |
| BREAKFAST Partner | RECEPTION Partner | AFTERNOON BREAK Partner |
| | SESSION Partners | |
| | | |
| | | |
| | | |
OUR SPEAKERS
Laurie Channer, Senior Manager, Membership, African Wildlife Foundation, manages the print marketing program, development and implementing the mail plan for membership donors, including production, budget, and metrics to drive revenue. She has over 15 years in development and direct mail fundraising and also focuses on digital marketing, merchandise/fulfillment, and midlevel donors
Laura Cole has been working with nonprofits as a digital fundraising and marketing strategist at Sanky Communications for over a dozen years. Areas of particular focus include integrated campaign strategy, digital acquisition, and fundraising program analysis. She has spoken at various DMA, NTEN, DMFA, and AFP events. Prior to joining Sanky, she worked on the marketing team for the Broadway musical Wicked.
Rosa Del Angel brings a wealth of knowledge in developing and managing successful digital marketing and fundraising programs for high-profile nonprofit organizations. She's currently the Managing Director, Campaign and Digital Engagement for Natural Resources Defense Council. Prior to NRDC, Rosa has worked with well-known organizations including Oxfam and Voto Latino. As a digital marketer, Rosa is committed to diversity in the digital space and has extensive experience developing strategies for reaching the Latino/Hispanic market online.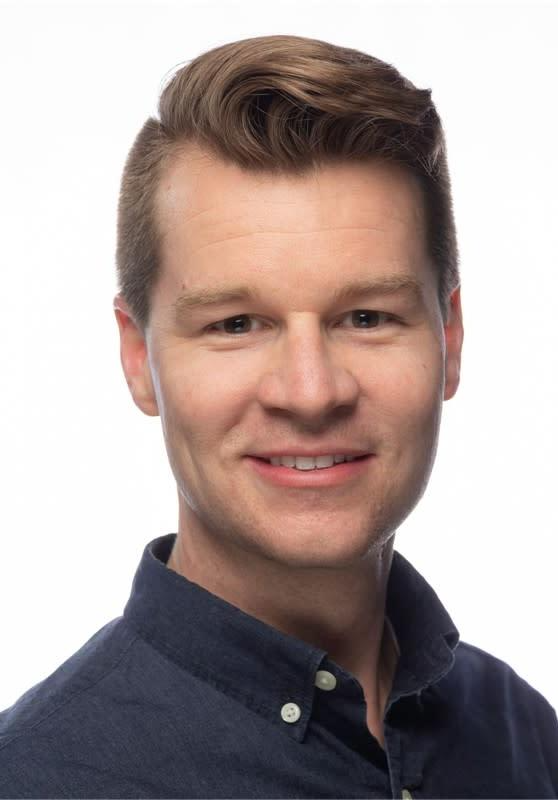 Brandon Fuller is the owner and Chief Strategist of Raise the Roots, a digital agency that has supported over three dozen organizations with their digital engagement, fundraising, and advocacy. He previously managed global online advocacy campaigns for the Pew Charitable Trusts and has worked in the nonprofit community for nearly two decades.
Jeff Giddens, President of NextAfter, is responsible for leading client relationships by growing the capacity and effectiveness of their digital fundraising programs. Since joining NextAfter in 2014, he's helped lead research efforts to produce large conversion increases for more than 40 nonprofit clients.
Geoff Handy is Head of Mass Market Fundraising, North America, International Rescue Committee and together with his team, Geoff inspires donors to contribute to this critical mission via digital, direct mail, telemarketing, and face-to-face campaigns. During his career, Geoff has raised hundreds of millions of dollars for charity across digital platforms, direct mail, television campaigns, corporate giving, and face-to-face interactions.
Michael Hoffman is the co-founder and CEO of Gather Voices, a technology company that automates the creation, management and publishing of video content. He is also the founder of See3 Communications, a digital marketing agency in Chicago and founder of the DoGooder Video Awards which honors the best social cause video on YouTube each year. Hoffman teaches marketing at the University of Chicago and is an internationally sought-after speaker and trainer who is a trusted advisor to nonprofit leaders on engagement strategy
Karen Hopper, as a data nerd with deep hands-on digital marketing experience, is the Associate Director of Performance Marketing at Razorfish. As a Performance Strategist, she brings a data-driven perspective to everything she does, from testing to creative, email to social media, advertising to websites to text messages. A Jill of all Trades, she has spent the last 10 years helping organizations understand their data, A/B testing just about everything, and using insights to inform creative that gets people to take action.


Rebekah Joseft serves as a Senior Optimization Director at NextAfter and is passionate about empowering nonprofits to be innovative in their digital fundraising efforts.
Rebekah enjoys providing value to the philanthropy sector through supporting nonprofits by helping them see measurable results through testing to achieve their goals. She previously managed multi-channel fundraising for a $10.25MM annual fund in higher education, with a focus on recurring giving and donor communications and stewardship. During her time there, Rebekah led the strategic planning for a day of giving campaign that was recognized with a Bronze-level award by the Council for Advancement and Support of Education due to her innovative efforts and leadership.
Rebekah has a bachelor's degree in Sports Management from Texas A&M University and a graduate certificate in Nonprofit Management from The Bush School of Government and Public Service. She currently resides in Dallas, Texas.
Steve Kehrli is Senior Vice President of Development for the People for the Ethical Treatment of Animals (PETA) Foundation and helps oversee the organization's fundraising efforts, focusing on innovative technologies that connect existing and would-be philanthropists with the many different facets of PETA's work. Since 1998, Kehrli has been influential in transforming organizational culture around fundraising, optimizing business processes, establishing key relationships, and generating revenue for all of PETA's programs. He is continually creating and implementing new ways to engage supporters through initiatives—such as interactive town hall meetings, which have helped PETA reach more individuals in an effective and cost-efficient manner.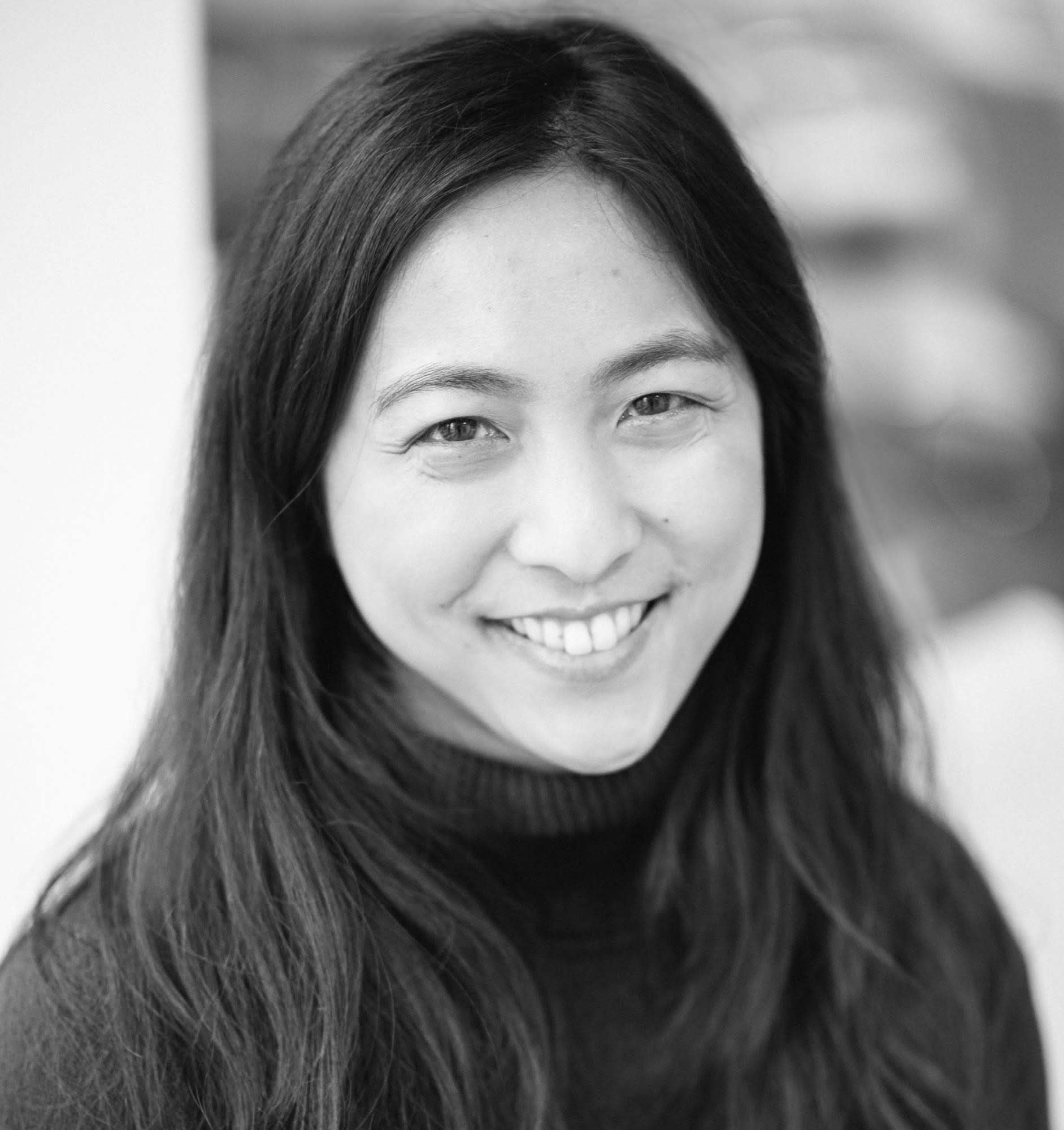 Jean Qiao is passionate about using technology to create positive social change. In her role as Senior Digital Account Executive, she leads the strategy and creative development for digital fundraising campaigns for Heifer International, The Lupus Research Alliance, and JDC helping to build and grow a strong and committed donor file. Her areas of expertise include developing fully integrated marketing plans, sustainer acquisition and retention strategy, and she has technical expertise in various nonprofit eCRM platforms. She also specializes in finding the perfect animal GIF for any occasion.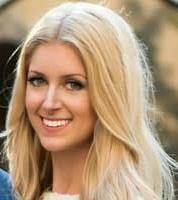 Caitlin Richard, the Senior Email Marketing Manager for Heifer International, leads the strategy and content creation for a diverse email file. Caitlin draws on her 13 years of marketing and advertising experience in the nonprofit and retail industries. She has worked in multiple eCRMs, including Salesforce Marketing Cloud, transitioned two different nonprofits through eCRM migrations, and worked through multiple re-brandings.
Tim Robinson, as the Director of Business Development, Tim utilizes Care2's community of progressively-minded members to assist nonprofits and socially-conscious brands with their fundraising, advocacy, and list-growth efforts. He's worked on hundreds of campaigns and admits that he has a soft spot when it comes to animal welfare and LGBT rights.
Zakeia Rodgers, Direct marketing Manager, Animal Legal Defense Fund, joined the ALDF in 2018 and in her current role she is responsible for managing all direct mail and digital fundraising campaigns for the organization. For more than 6 years, Zakeia has worked exclusively within animal protection nonprofits, helping the organizations achieve and surpass annual fundraising goals.
Sean Wagman is an Account Director at CCAH, where he leads strategy for his clients, across multiple channels including Email, SMS, Web, Ads, and Organic Social. Prior to joining CCAH, Sean gained experience in Direct Response by working at both digital agencies and in house at a non-profit as the day-to-day digital lead where he directed fundraising programs, in addition to leading eCRM and systems evaluations and SMS programs.
MeShon Watkins, Senior Manager of Grassroots Advocacy, is a results-driven professional with a 15+ year record of utilizing data and technology to develop and implement strategies and approaches to drive customer or member acquisition, value, engagement, and loyalty. For 10-plus years, MeShon worked at AARP where she manages the day-to- day implementation of AARP's national and multi-state online grassroots marketing campaigns. She develops strategies to expand the online reach and member engagement by executing strategic federal and state campaigns and implementing tactics that leverage all channels.
Kristina Williams is a Senior Director at Sierra Club, where she manages the Membership Acquisition Program. An accomplished fundraiser and expert in direct response fundraising and development operations, Kristina has worked with well-known advocacy and arts organizations, including Human Rights Campaign, and the Shakespeare Theatre Company.
Sponsors
Wi-Fi
Keynote Sponsor
Session Partner
Lunch Sponsor
Breakfast Sponsor
Happy Hour Reception
Afternoon Break
AGU
2000 Florida Avenue NW



Washington

,

DC

20009

United States



AGU requires proof of vaccination or a negative test within 24 hours of arrival. They check id and vax card or negative test at door along with a quick temperate machine (less than 1 second temperature check).
Wednesday, June 29, 2022 (8:30 AM - 6:35 PM) (EDT)
A Happy Hour is included at the end of the day!
Categories
Education - Seminars, Workshops, Tutorials