Creative Day
Thursday, May 5, 2022 (9:00 AM - 5:00 PM) (EDT)
Description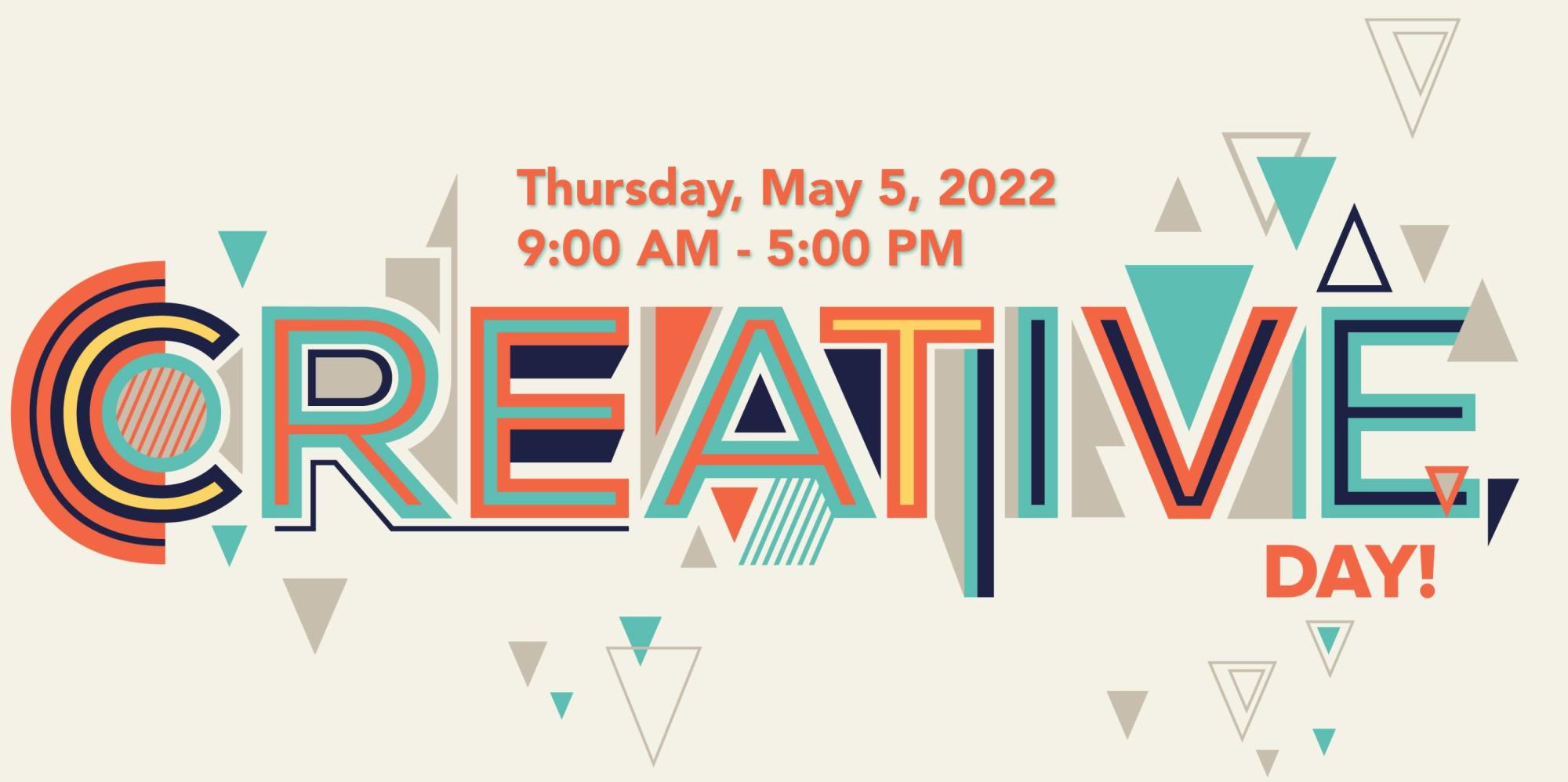 Creative Day – Breakthrough Ideas for Multichannel Copy and Design
Join us for this full-day, in-person conference to network with your peers and hear from top creative professionals in fundraising and direct marketing. Gain insights from our opening keynote panel of nonprofit communications experts on managing your message in a time of constant change.
Plus, breakout sessions on managing the creative process, finding winning content, applying a DEI lens to your messaging, and top trends in digital creative. BONUS: bring your latest messaging challenge for a one-on-one consultation with a seasoned copy or design expert.
Creative Day Program
Program subject to change.


9:00 – 9:45 AM – Registration, Networking, and Coffee!
9:45 – 10:00 AM – Welcome and Opening Remarks
Marie Kosanovich, Vice President, Lautman, Maska Neill & Company
10:00 – 11:00 AM – Opening General Session: Marketing & Fundraising Communications: The Only Constant is Change
Uma Iyer, Vice President for Marketing and Communications, National Women's Law Center
Priyangi Rajakaruna, Director of Donor Relations, Women for Women International
Are you tired of the constant pivoting of your messaging during the past two years of the COVID-19 pandemic? You are not alone. In this session, you'll hear from a panel of nonprofit fundraising and communications experts about what they've learned and how those lessons are shaping their 2022 campaigns.
This session sets the stage for what the last year and the coming year will be like as we continue to navigate our marketing and fundraising programs through a pandemic – and constantly changing messaging.
Discover how your communications and fundraising teams can work together to achieve consistency in your messaging.
Find out how peer organizations are managing their messaging in times of rapid and constant change in the news cycle.
Learn what systems you should have in place to enable your organization to quickly pivot its messaging when necessary.
11:00 – 12:00 Noon – Session 1: The creative brief- why it matters and how to write a great one... How to communicate to your copywriter and designer about what you want
Robin Perry, Vice President, Design & Strategic Innovation, Lautman Maska Neill & Company
Samantha Brown, Director of Strategy and Analysis, MESG Marketing
We've all been there, the sixth or seventh round of copy or art that still isn't quite hitting the mark you hoped for that has you thinking, "What is wrong with this writer/designer?"
Even the best copywriter or designer needs a bit of direction in order to write that pull-at-the-heartstrings opening line or design the envelope or email that gets opened first. The most effective way to give that direction is in the form of a comprehensive Creative Brief. These short memos are critical to communicating the strategy and goals for your fundraising campaign.
In this session, seasoned experts will explore key elements of a successful brief that will help you communicate clearly to writers and designers, ensuring you get the copy or art you want from round one! Then they'll cover how to communicate clearly through the inevitable rounds of back and forth so the writer or designer will understand what direction you want to take the creative quickly and easily.
Key items that must be included in any creative brief for a designer to understand what you want
Key items that must be included in any creative brief for a writer to understand what you want
Tips and Tricks to communicating with Creatives in a way they can understand
Checklist for creating your next brief
12:00 – 1:00 PM – Lunch & Networking
1:00 – 1:45 PM – Session 2: Finding Good Content Working with program staff, conducting interviews, research
Laura Jahn, Senior Manager Integrated Marketing, Humane Society International
Jay Shepley, Communications Director, Food & Friends
This session outlines the essential elements needed for compelling storytelling that motivates your supporters to take action! We'll cover development from initial concept to final content across channels, including how to collaborate with internal program staff to get the assets you need, effective interviewing techniques, and how to make creative elements work with your messaging.
Identify what elements are needed to create compelling fundraising/comms content.
Suggestions for how to collaborate with internal nonprofit program staff to develop contentment.
Learn effective interviewing techniques, including trauma-informed interview suggestions.
Learn how visual design elements can reinforce messaging.
1:45 – 2:30 PM – Session 3: Designing with a DEI lens: Using Inclusive, Anti-Racist, People-First, Asset-Based Language and Images
Dian Holton, Senior Deputy Art Director, AARP
2:30 – 2:45 PM – Networking & Refreshment Break
2:45 – 3:30 PM – Session 4: Top Trends in Digital Creative: What's Working in Email, Social, and Digital Advertising
Laurin Gonzalez, Account Executive, M+R
Yoon Lee, Senior Vice President, M+R
New trends are always arriving on our digital doorsteps, but how to know which will stick and which will fade? Listen to fundraising experts from both M + R to learn what they've been doing and how they separate the fads from the funds. You'll be better equipped to use the best new tools in your next email, social, and digital advertising campaigns!
Identify what creative trends are meeting the moment and are worth the effort.
Highlights: Past/Recent successes that you may be able to bring back to your organization.
Learn how to fit new trends/developments into your fundraising plans
3:30 – 5:00 PM – One-on-one with an expert. Bring your package or your latest copywriting or design challenge and meet directly with a copywriter or creative director with 10+ years of experience. Get all your questions answered.
Meet your expert Copy and Designers:
Copy:
Barry Cox, Copywriter
Mathew Harkins, Director, The Engage Group
Kathy Swayze, President/Creative Director, Impact Communications
Laura Jahn, Senior Manager Integrated Marketing, Humane Society International
Designers:
Robin Perry, Vice President, Design & Strategic Innovation, Lautman Maska Neill & Co.
Steve Fleshman, Founder/Creative Partner, DR2
Kristen Argenio, Graphic Designer, Ideal Design Co LLC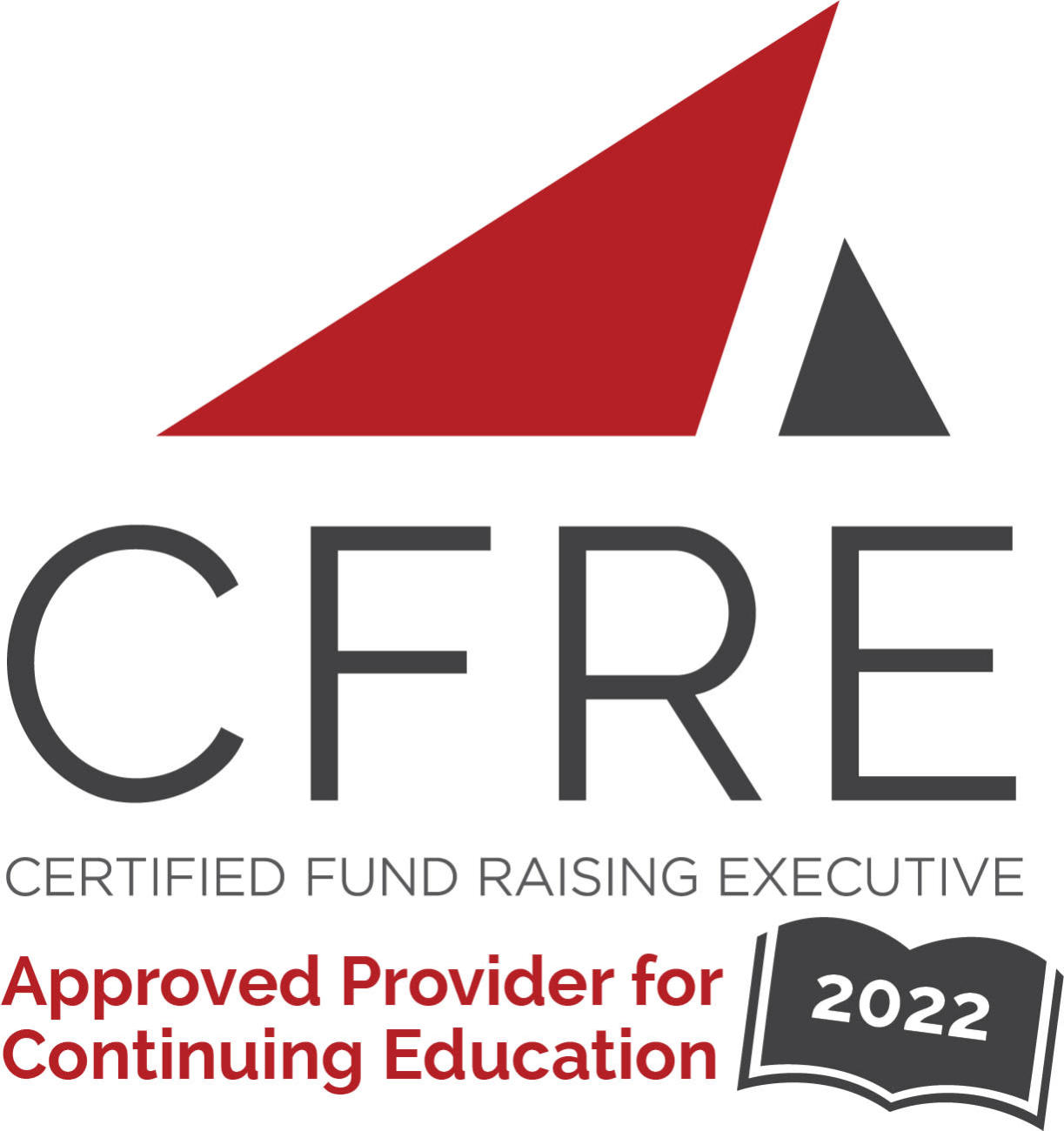 DMAW's Creative Day, scheduled for May 5 from 9AM - 5PM, is approved for 5 CFRE points.
PARTNERS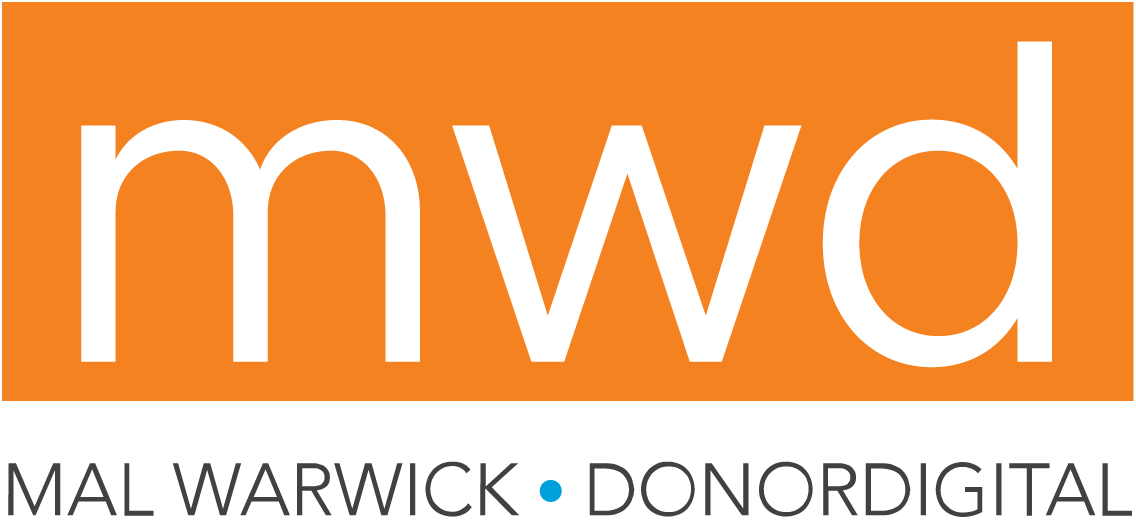 Opening General Session Partner
| | |
| --- | --- |
| | |
| Session Partner | Afternoon Networking Partner |


SPEAKERS' BIOS
Samantha Brown, Strategy & Analysis, MESG Marketing, strengths in creative thinking, problem-solving, and her inquisitive nature make her an ideal strategy and analytics partner. She thrives on creating a big picture impact through detailed planning - creating creative through-lines in multichannel campaigns to optimize the medium and amplify the message. She began working with nonprofits immediately out of college - volunteering as a house manager at the local Ronald McDonald house. Her career took her to agency work more than 15 years ago, and she's been evolving with the industry ever since.
Laurin Gonzalez, Account Executive at M+R, based in Washington, DC, has worked with organizations including Children's Hospital Los Angeles, NARAL, Fòs Feminista, Feeding America, and Planned Parenthood. Prior to joining M+R, Laurin worked in direct response fundraising, supporting integrated direct mail and digital strategies at Women for Women International, as well as a recruiter for volunteers, members, and girl participants at the Girl Scouts of the Sierra Nevada.
Dian Holton, Senior deputy art director at AARP, works on the AARP Magazine and oversees all creative for TheGirlfriend.com and Sistersletter.com including marketing, social platforms, and subscription boxes. Her background includes book design, retail installation, styling, footwear design, and serving as an HP print ambassador.
Uma Iyer, Vice President for Marketing and Communications, has spent more than 15 years working in multi-channel marketing, communications, and fundraising, and recently joined NWLC as Vice President for Marketing and Communications. In this role, she will help define NWLC's national brand, broaden its visibility, and provide strategic oversight for media relations and digital and field organizing strategies. Prior to joining NWLC, Ms. Iyer served as the Senior Director of Engagement at Vital Voices, working to invest in women who improve our world. She led international influencer campaigns, signature awareness and fundraising events, integrated and crisis communications, and overall brand positioning. In her five years there, Ms. Iyer helped fuel record digital fundraising growth and media visibility and led internal advancement around the organization's values and culture.
Laura Jahn, Senior Manager of Integrated Marketing at Humane Society International, raises funds to help protect abused and neglected animals around the world. She began her fundraising career on the agency side as a production manager turned account executive learning the ins and outs of direct mail techniques and messaging. She transitioned to the nonprofit side working in-house for a regional nonprofit devoted to historic preservation, as well as large-scale, international NGOs. Laura's combined experience as a consultant and on-staff nonprofit marketer makes her uniquely positioned to understand messaging needs from both the nonprofit and consultant perspectives.
Yoon Lee, Senior Vice President at M+R, based in Washington, DC, has been serving nonprofits for over 20 years, providing leadership in communications and digital fundraising to flagship nonprofit and cultural organizations. Prior to joining M+R, Yoon served as the Smithsonian Institution's first Director of Digital Media Philanthropy. Her work spanned 19 museums and galleries, 9 research and 4 cultural centers, and a Zoo, helping to build and improve their digital fundraising programs through new websites, tools, technologies, and partnerships. Yoon has led the most successful museum project on Kickstarter ever, raising over $700,000 to reboot the suit of Neil Armstrong for the National Air and Space Museum. Previously, she was director of digital media fundraising and director of media relations and advertising for KQED (NPR / PBS station, San Francisco).
Robin Perry, Vice President, Design & Strategic Innovation for Lautman Maska Neill & Company and an award-winning graphic designer and marketing professional, spearheads the marketing efforts of the company, oversees tech and facilities, and creates innovative design solutions to client fundraising challenges. She has worked in design, production, and management for over 30 years for organizations such as PETA, O2Collaborative, and National Geographic — both in the U.S. and abroad. As head of Lautman's in-house Art department, Robin leads designers in working with Account Teams to develop the visual identity of integrated fundraising campaigns for national, regional, and local accounts. Robin believes that — along with copywriting and list selection — design is an integral part of the success of any marketing program. She takes pride in designing campaigns that are appropriate for each organization, and that will make a positive impact on potential donors/clients.
Priyangi Rajakaruna, Director of Donor Relations, began her career as the Donor Services Coordinator at the Brady Campaign to Prevent Gun Violence, where she finished her time there as the Assistant Director of Donor Relations. She works for Women International, an NGO that provides women survivors of war and conflict with the tools and resources to move from crisis and poverty to stability and self-sufficiency. In her time there, she began as the Donor Relations Supervisor and now leads the Donor Services team as the Director of Donor Relations, which largely oversees the organization's Sponsorship program operations, customer service, donor stewardship, & gift processing operations.
Jay Shepley, Communications Director for Food & Friends, leads the internal and external communications functions for the organization. After working in film and television production for seven years, Jay began his professional career in the nonprofit sector in 2012. Jay is a communications leader, storyteller, and catalyst for purposeful collaboration, who works at the intersection of fundraising, media, content, advocacy, and technology. He is a longtime resident of Washington, D.C. who is passionate about anti-racism, gender equity, the arts, photography, and purpose-driven leadership. In his spare time, he enjoys spending time with his son and cooking for friends and family.
Sponsors
Opening Session Sponsor
Afternoon Networking Break
Session Partner
Service Employees International Union (SEIU)



Washington

,

DC

20036

United States



DMAW Member – $150
Future DMAW Member – $200
DMAW Nonprofit Member – $125
Future DMAW Nonprofit Member – $175


Thursday, May 5, 2022 (9:00 AM - 5:00 PM) (EDT)
Categories
Education - Seminars, Workshops, Tutorials