Google Analytics
Thursday, February 16, 2023 (1:00 PM - 2:00 PM) (EST)
Description
Join us to learn how to make Google Analytics work for your nonprofit to track conversions of all kinds! Even though the Universal Analytics (UA) sunset deadline has been extended to July 1, 2023, we'll help you understand the differences between it and GA4 so you can make the most of the data you are collecting now and in the new year.
This webinar will dive deeply into Events and Conversions (in Engagement and Monetization in GA4), how to use checkout behavior mapped to the real-life steps on web forms to identify the friction points on pages, and more!
If you don't have a basic understanding of Google Analytics, this session will not be helpful as we will not be spending time on basic definitions, account setup or platform navigation.
But if you've ever wondered whether Google Analytics can add value and be used by fundraising (and not just marcomm) the answer is YES and you should attend this webinar to learn to:
Setup GA4 to have as smooth a transition as possible
Make stronger testing recommendations
Better-informed decisions to improve cross-channel outreach tactics
Understand key new features that make Google Analytics a more powerful tool for generating insights
| | |
| --- | --- |
| | Full participation in Google Analytics Webinar is applicable for 1.0 point in Category 1.B – Education of the CFRE International application for initial certification and/or recertification. |
BRENNA HOLMES, PRINCIPAL & SVP
Brenna heads CCAH's digital services team, guiding the always growing team of developers and strategists for past 14 years, serving as a senior adviser to our digital and integrated clients, focusing on building multimedia programs that maximize supporter engagement and organizational loyalty.
She specializes in SMART digital acquisition. And has an extensive background in cross-channel marketing and advocacy integration. She's passionate about decision science and UX; creating surround sound campaigns that maximize supporter engagement and organizational loyalty by integrating traditional direct marketing with innovative digital media to reach supporters where they "live".
She's been honored to work with such diverse clients as Mayo Clinic, Sierra Club, City of Hope, People For the American Way, The Trust for Public Land, Greenpeace US, United States Holocaust Memorial Museum, and others. She also has a background in brand management and public relations, and has run several successful PURL campaigns for fundraising, advocacy, and GOTV efforts.
Brenna is a big believer in education and loves teaching in CCAH's own MBA program for staff. She has two master's degrees from Syracuse University (Go Orange!) and a BA from Sonoma State University in her home northern California wine country (she's also an avid oenophile and equally at ease discussing varietals, wine regions or food pairings, as she is with nonprofit strategy).
Brenna currently lives in Navy Yard, in Washington DC with her husband Eric and two cats Parmigiano Reggiano (Reggie for short) and Kitcat. And can be reached at bholmes@ccah.com as well as found on LI, Twitter, IG, and Facebook—feel free to reach out!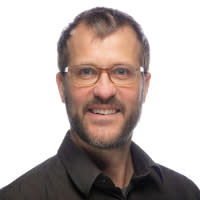 ERIC SQUAIR, FOUNDER, DATA HABITS
Eric Squair is the founder of the web analytics consultancy Data Habits. Since 2012 Eric has helped organizations better understand and utilize the insights from Google Analytics and other online data sources to improve their websites, social media, and email efforts. Eric has worked with clients, including Greenpeace, the ONE campaign, IFAW, and marketing firms in the progressive space. Eric is based in Toronto, Canada.
THANK YOU TO OUR PARTNER
Images
Virtual - Zoom Meeting

Thursday, February 16, 2023 (1:00 PM - 2:00 PM) (EST)
Categories
Webinar - Education via the Internet