Data Strategy Forum: Classic Innovation
Wednesday, October 13, 2021 (10:00 AM - 5:00 PM) (EDT)
Description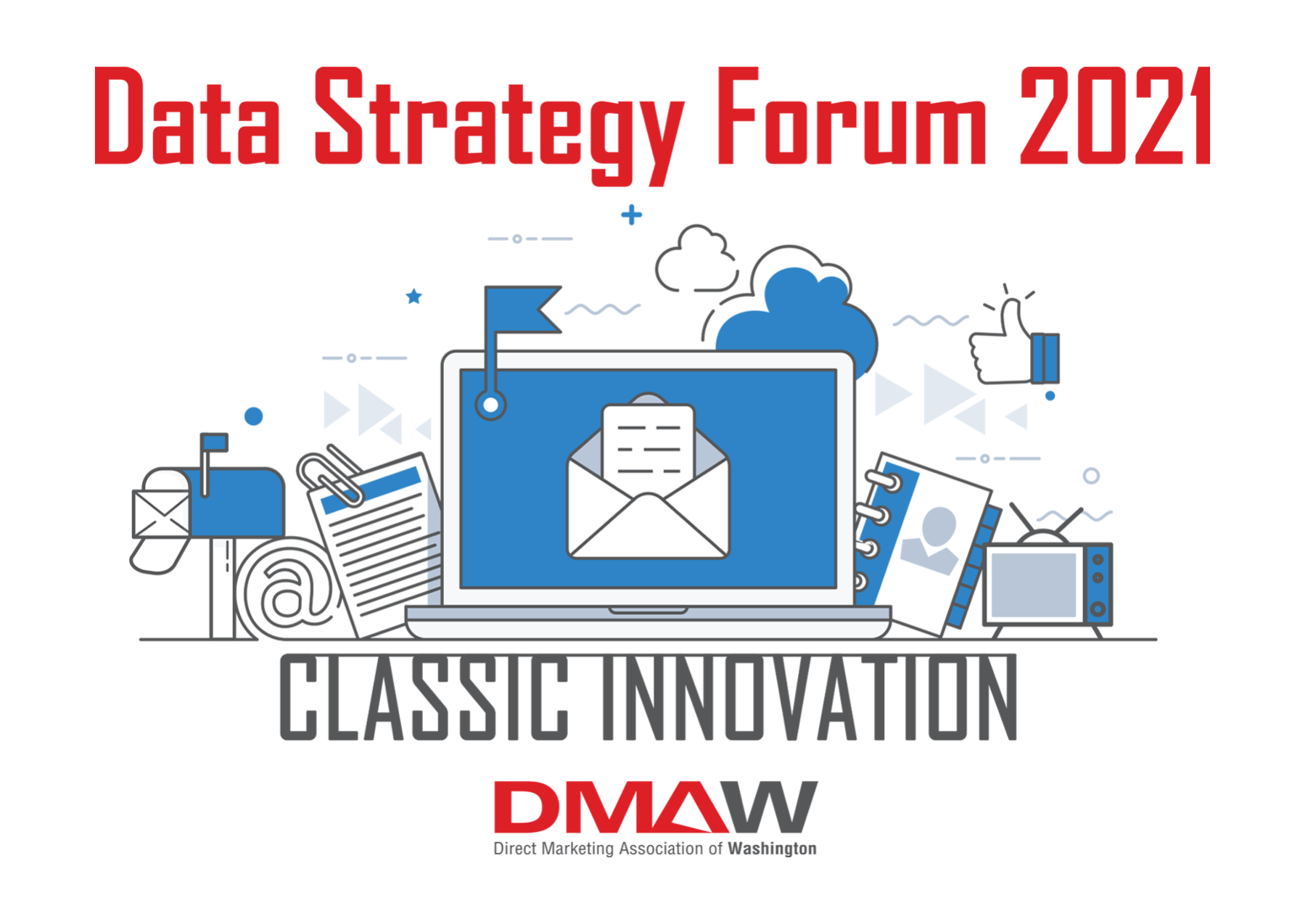 After World War II, non-profits dropped their first appeals into the mail in order to find new donors and direct response fundraising hasn't looked back since. Much has changed in fundraising over the last eight decades, but one thing has remained constant - The need to embrace innovation in order to raise more money and increase our impact on the world.
In recent years, fundraising innovation has led to a digital transformation and with it new channels and strategies each with unique capabilities to reach donors but that's only half the story.
Innovation has also spurred the reinvention of legacy channels such as direct mail and television with modern technology and hyper-targeted data.
Innovation can be new and groundbreaking, but it can also involve updating a classic - Both are equally important and critical for the growth of giving which is why Data Strategy Forum 2021 is bringing both kinds under one roof (virtually speaking).
We hope you'll join us on October 12 and 13 as DMAW celebrates the marvel of Classic Innovation.
Interested in becoming a marketing opportunity partner for this program? Please contact Beth Holcomb, DMAW Marketing Opportunity Partners Liaison, at Beth@dmaw.org for available opportunities.
---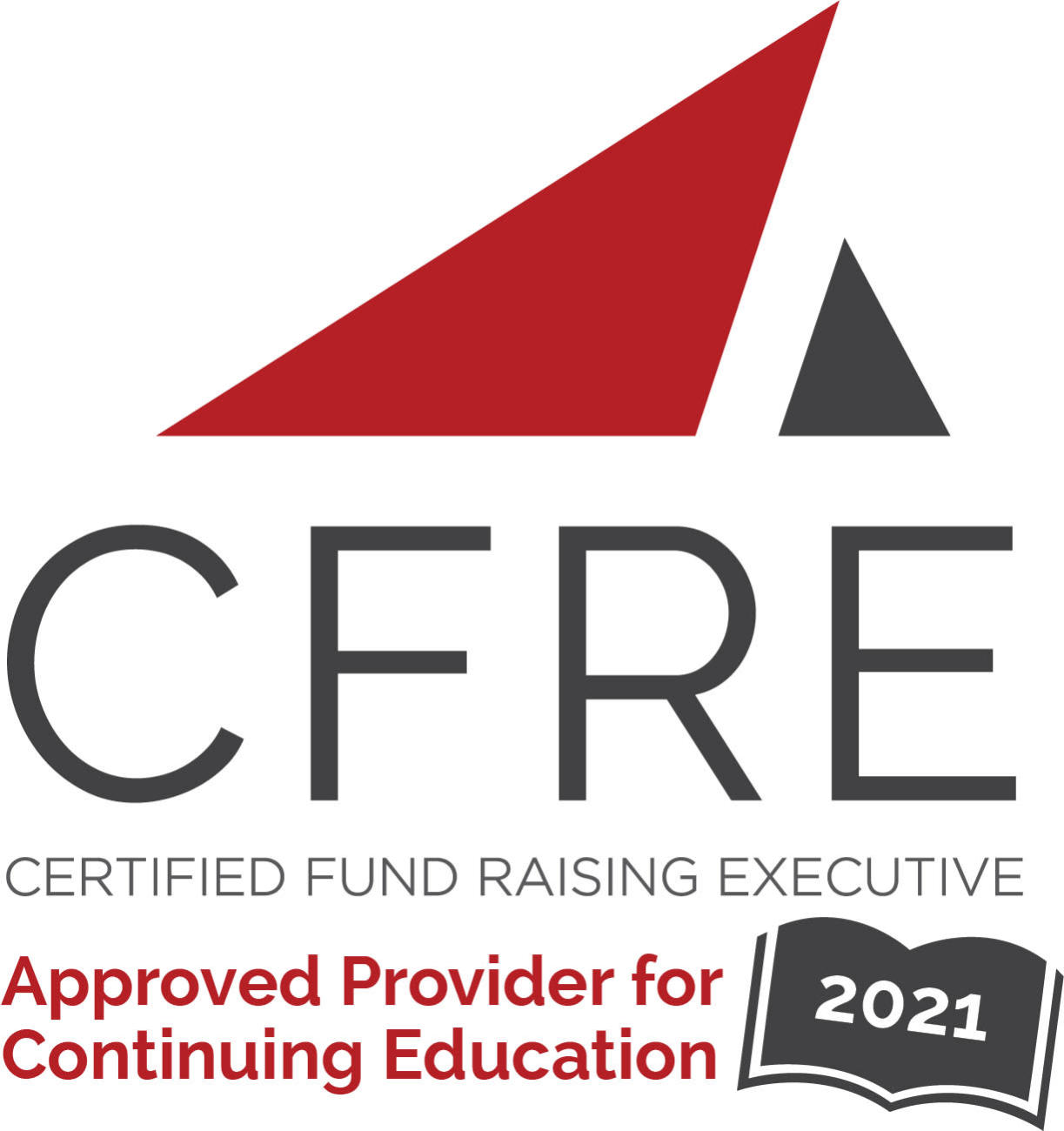 This DMAW program is available for CFRE Continuing Education Points! Full participation in Data Strategy Forum: Classic Innovation is applicable for 8.25 points – Education of the CFRE International application for initial certification and/or recertification.
---
Tuesday, October 12 – Day 1
10:00 am - 10:15 am

Welcome & Opening Remarks/Introduction of First Speaker
Speakers:
Donna Tschiffely, Executive Director, DMAW
Dan Sonners, Vice President, Conrad Direct
---
10:15 am - 11:05 am
The State of Multi-Channel Fundraising
Nathan Hill, Vice President, Marketing, NextAfter
Noah Barnett, Chief Marketing Officer, Virtuous
---
11:05 am - 11:15 am
The State of Multi-Channel Fundraising
Q&A: Dan Sonners, Vice President, Conrad Direct
How Nonprofits Use Multi-Channel Fundraising During Year-End Season
Multi-channel donors are worth nearly 3 times as much as someone who give only gives online or only through the mail. And the latest research suggests that nonprofits have lots of room to improve their multi-channel communication throughout the year.
But in this new study conducted by NextAfter and Virtuous, you're going to see exactly how nonprofits used multi-channel communication during year-end 2020: the biggest giving season of the year.
In this compelling session, you'll get the key findings from a first-hand analysis of the year-end multichannel communication of 119 nonprofit organizations. You'll see key insights and takeaways answering key questions like:
What are the best ways to use multichannel communication to engage supports and grow revenue? Are nonprofits trying to get online donors to give through the mail?
How are offline donors being cultivated using online channels like email?
If phone calls are so helpful for cultivating donors, are nonprofits calling their donors?
And much more.
You'll also see real examples of online and offline donor communications and get access to experiments and resources to help you improve your online fundraising.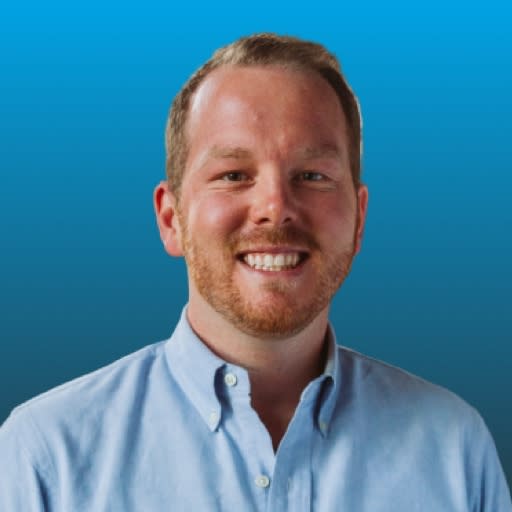 Noah Barnett, CMO, Virtuous
Noah Barnett is the CMO at Virtuous and the host of the Responsive Fundraising Podcast. Virtuous is a technology company committed to helping nonprofits grow generosity. Much more than a nonprofit CRM, Virtuous is a suite of responsive fundraising platforms designed to help nonprofit teams build better supporter relationships and increase impact with confidence.
Previously, Noah spent ten years in fundraising and marketing leadership roles at CauseVox, World Help, HubSpot, and The Adventure Project. He knows firsthand the challenges nonprofits face and is passionate about equipping them with the resources and insights they need to rally people around their cause.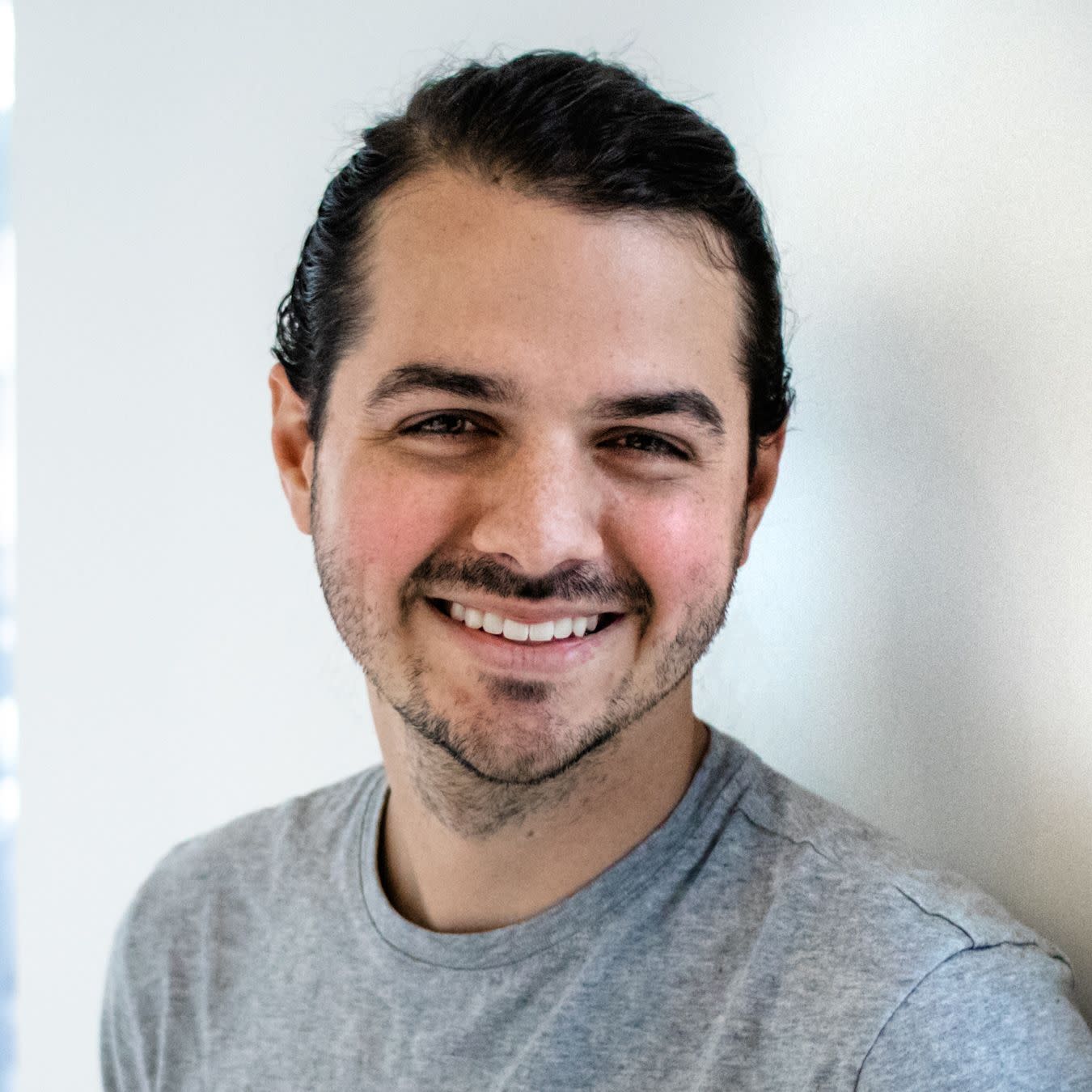 Nathan Hill, Vice President of Marketing, NextAfter
Nathan Hill is the vice president of marketing for NextAfter – a fundraising consultancy, research lab, and institute on a mission to unleash generosity.
Having worked at both large and small nonprofits, he understands the day-to-day challenges of running nonprofit programs while also trying to manage fundraising, marketing, websites, emails, advertising, and more.
Nathan has trained hundreds of nonprofit marketers and fundraisers in proven online fundraising strategies including PBS, Save the Children, The Humane Society, and more — and has spoken at events from AMA, CauseVox, Nonprofit Hub, Social Media Week, and more.
---
11:20 am - 12:20 pm
Postal Innovations Panel
Join our panel of experts, Carolyn Angelini, Dave Lewis and Ken Romine, as they discuss all things related to data and the Postal Service. We'll cover leveraging data through the life-cycle of a mail piece, from better data hygiene all the way through return mail tracking and more. Plus what the industry can expect from the USPS in 2022 and beyond. With postage accounting for more than 50% of the cost of a package, you don't want to miss this one!
Attendees will:
Learn how to leverage better data hygiene to mail smarter + improve donor experience
Understand outbound and inbound mail tracking and how to leverage the available data to make more informed mailing decisions

Understand the postal landscape for 2022, including USPS promos and future postal innovations that may impact mailers as well as offer opportunities for cross-channel marketing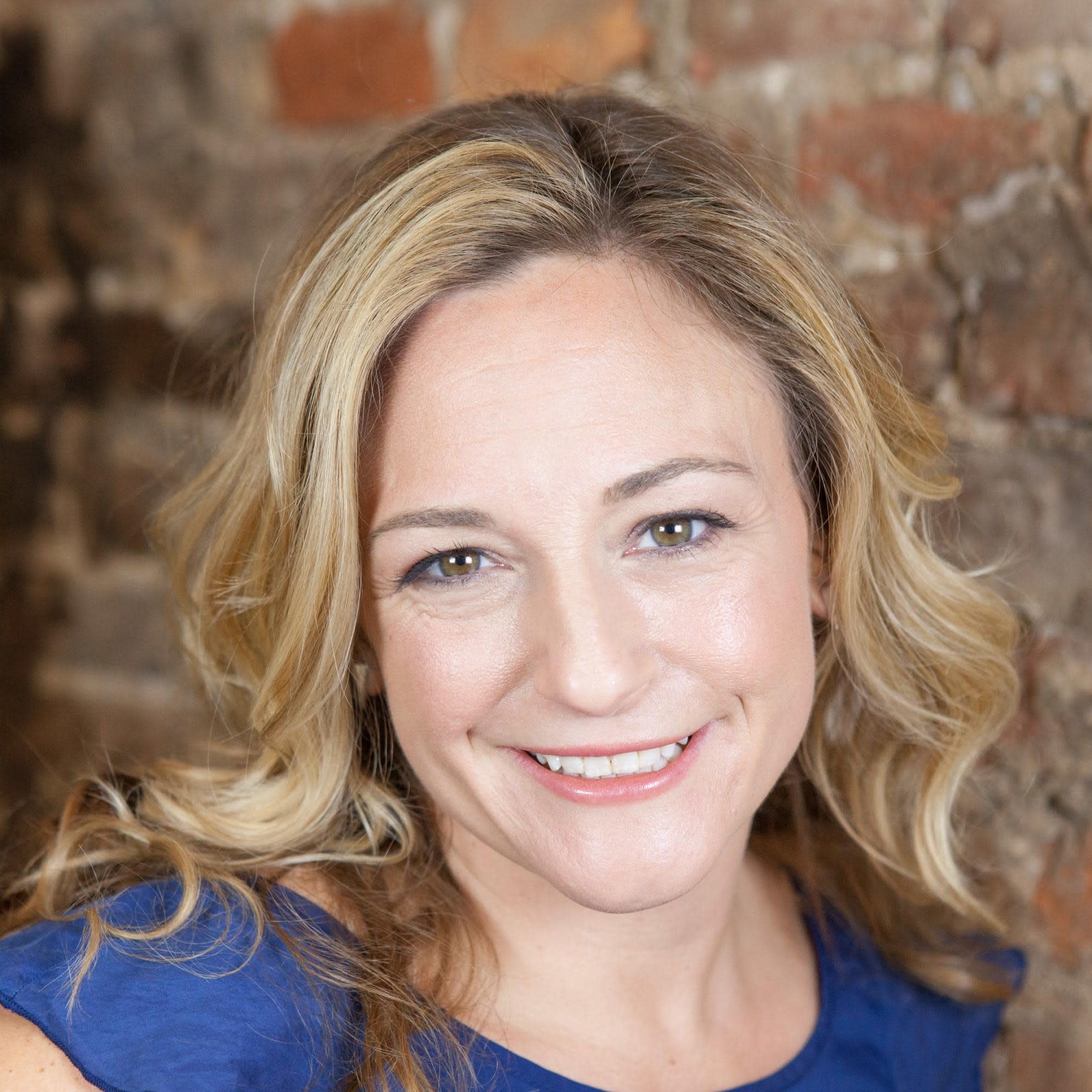 Carolyn Angelini, Director of Resource and Supplier Relations, Production Solutions
Joining Production Solutions in February of 2016, Carolyn brings national and international direct mail experience to our leadership team as Director of Resource and Supplier Relations. Carolyn has more than 20 years of experience facilitating supplier relationships across various operational areas with a significant portion of her career focused on supply network planning of direct mail and postal logistics solutions.
Carolyn's primary role, in addition to directing and developing our Resource Team members, is to provide a unified voice and consistent experience for our supplier partners. We say often within our company and to prospective clients and suppliers that we have two client types: clients and suppliers. It is essential to our mission and our brand that each group be serviced with mutual levels of profitability and trust, while delivering the best value possible. Carolyn is on point to ensure this essential component to our corporate success is aligned internally and externally for our supplier partners and Production teams. Carolyn's disciplined approach to project management and experience along with her depth of knowledge in the direct mail and supply chain fields enables us to bring additional supplier redundancy, diversity, thought leadership, and strategy.
Dave Lewis, President, Snail Works
Dave Lewis, the "other" Dave in SnailWorks' Dave and Dave team, provides the day-to-day leadership for the company's sales and marketing efforts, and establishes the vision and leadership for new product development. He is a nationally known expert on direct mail and postal matters and has spoken across the country on a variety of direct marketing topics. He serves on the Board of Directors for the Association of Marketing Service Providers (AMSP) and was the 2008 recipient of AMSP's Luke Kaiser Award for his contributions to education in the direct mail industry.
Dave is a graduate of the University of Maryland. When he isn't mailing and marketing stuff, Dave enjoys buying (and even occasionally playing) guitars and traveling.
Ken Romine, President, Aegis Processing Solutions
Ken Romine is the President of Aegis Processing Solutions (APS) suite of companies which include APS located in Topeka, KS, Washington Intelligence Bureau out of Chantilly, VA and Tele-Data in Tulsa, OK. APS has been one of the non-profit industry's most trusted providers of lockbox and caging services. Aegis has approximately 400 employees and over 140 clients. One hundred percent of the clients we serve are non-profit organizations.
Ken has more than 25 years of proven experience in business operations, with an extensive background in managing revenue, ROI, operating budget, and sales. Romine is responsible for the overall success of the organization by working with managing teams to create, communicate and implement the organization's mission, vision, and overall direction.
Moderator: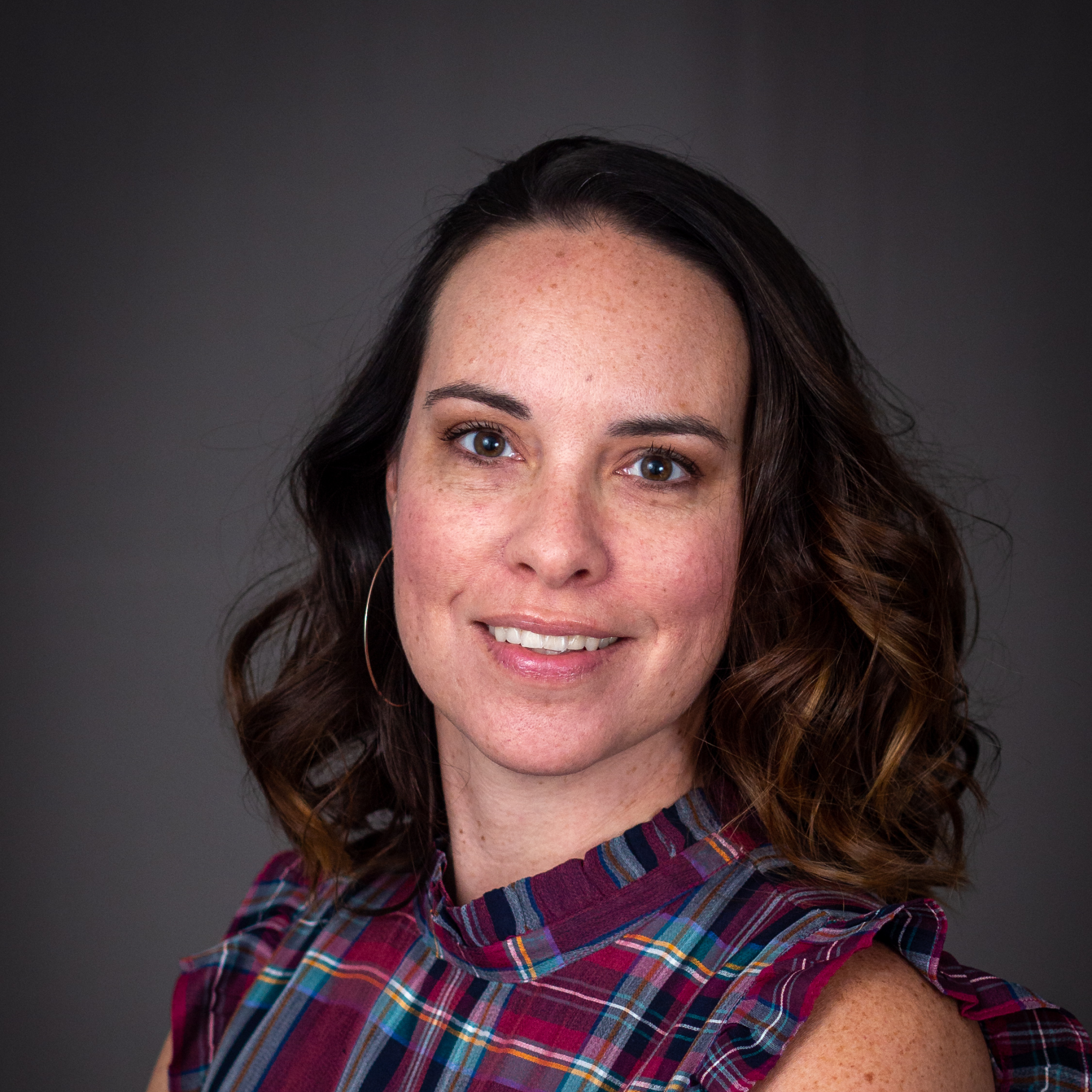 Meredith Piemme, Business Development Director, Production Solutions
Meredith, a Business Development Director, has been with Production Solutions since 2018. She has over 20 years of experience in graphic design and print, and over 10 years of experience in the direct mail and nonprofit industry. Meredith has a determination to ensure that each of her clients have an impeccable service experience. Her kindness and humor, and her ambition for investing in success are just some of the reasons why Meredith promotes such value in the PS family. Hailing from Centreville, Virginia, she loves spending time with her family, traveling, and is an OTF fanatic and coffee lover.
---
1:30 pm - 2:00 pm (Lunch/Networking)
Hot Topic Chat: New Research – New-to-Fundraising Donors During the Pandemic underwritten by Wiland
Roger Hiyama, EVP, Solutions & Innovation at Wiland will present interesting new research and lead a group discussion on "New to Fundraising Donors --- those donors who made their 1st fundraising donation during the Pandemic". Join and participate in the discussion!
---
2:00 pm - 2:05 pm
Welcome Back Remarks/Introduction Next Speaker
Zack Carpenter, Vice President, Nova List Company
---
2:05 pm - 2:45 pm
What's New? Data Privacy & Legislation Update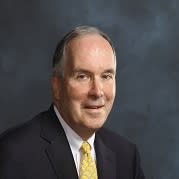 Mark Micali, Vice President Government Affairs, The Nonprofit Alliance
As Vice President, Government Affairs, Mark supports The Nonprofit Alliance's advocacy efforts on Capitol Hill. He has a long career in government affairs, including serving as the Direct Marketing Association's Vice President, Government Affairs from 1992 to 2008. During his tenure at DMA, Mark represented the Association on its full range legislative issues before Capitol Hill. Mark also created and coordinated DMA's "Capitol Hill Days" program, which brought industry executives to Washington to lobby members of the House and Senate important to the direct marketing industry. Earlier in his career, Mark worked for six years on Capitol Hill for the late Congressman Dan Rostenkowski of Illinois, the then-chairman of the House Ways & Means Committee.
---
2:45 pm - 3:00 pm
What's New? Data Privacy & Legislation Update
Q&A: Zack Carpenter, Vice President, Nova List Company
---
3:05 pm - 3:45 pm
Missed Opportunities and Misconceptions: The Essentials for Marketing to Hispanic Audiences
The way we market to Hispanics has evolved in the past decades. What was seen before as a Spanish-speaking group of recently arrived foreigners, is now much better understood as a community that is as diverse and rich as its cultural background. This presentation will unveil a few misconceptions and shed a light on better ways to target Hispanics, not just in language, but in culture.
Learning Objectives:
Not all Hispanics are equal. Learning about their differences is key for segmentation.
Authenticity is key. Use professional services to ensure your messaging resonates well.
In some sub-segments, it's more about cultural relevancy than just about language.
Stop treating Hispanics as foreigners. Knowing your audience will guarantee you success.
Hispanics are early adopters of technology and big consumers of video. Win them through digital channels, especially on mobile.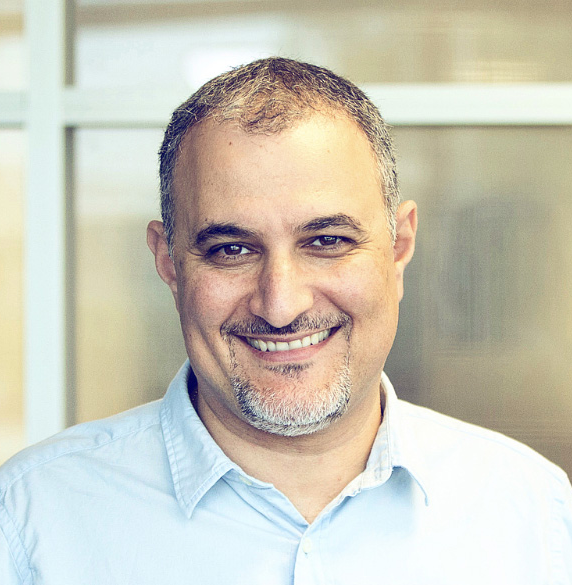 Mario Salman, Creative Director, RKD Group
Mario is an experienced creative director with 30 years leading creative departments at top multicultural agencies in the U.S., as well as at international agency networks throughout Latin America. As an expert in direct response advertising for the Hispanic market, he has created and produced numerous award-winning campaigns that included DRTV, radio, print, direct mail, digital and social media. Mario has been a professor of creativity and copywriting and has served as a judge at the ANA International ECHO Awards, CADM Tempo Awards, John Caples Awards, and FIAP, among others.
---
3:45 pm - 3:55 pm
Missed Opportunities and Misconceptions: The Essentials for Marketing to Hispanic Audiences
Q&A: Dan Sonners, Vice President, Conrad Direct
---
4:00 pm - 4:45 pm
Diversifying with Data
Most fundraisers are "fishing from the same pond" and competition is fierce. Data and machine learning predictions are necessary for fundraisers to optimize acquisition campaigns and find new and emerging donors. This session will demystify "data" and discuss the value of data in predictive modeling and fundraising efforts. The session will also address questions such as: Who constitutes this "pond" and what do they look like? How can a fundraiser find new "ponds"? Are there issues with using personally sensitive data in these efforts?
Learning Objectives:
Demystifying "data" and understanding what data is valuable for fundraising efforts.
Defining the "pond" that all fundraisers are fishing. Who is in the pond and who is not?
Understand the ethics and legalities of "sensitive" data usage in modeling and fundraising.
Practical ideas for expanding the acquisition pond.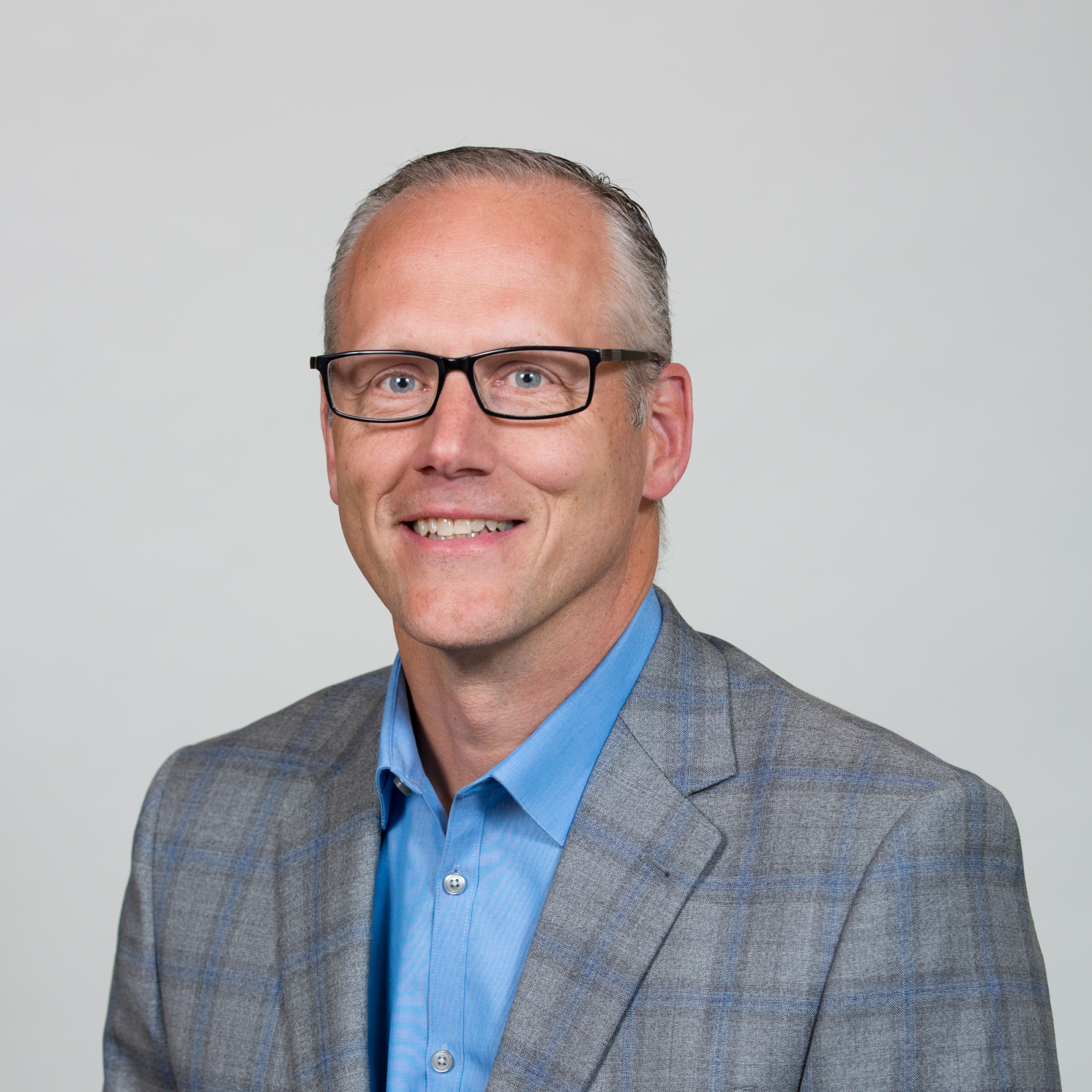 Doug Kaczmarek, Chief Data Officer, Moore DM Group
As chief data officer, Doug oversees building and deploying powerful data products and solutions for Moore and its clients. He uses state-of-the-art data science to drive program results across all marketing channels. Under Doug's guidance, Moore has built a dynamic platform that seamlessly integratespowerful consumer data and advanced artificial intelligence to holistically drive marketing programs. Marketing campaigns can be activated with optimization across all components including audience targeting, channel preference, offer refinement and contextual messaging.
---
4:45 pm - 4:55 pm
What's New? Data Privacy & Legislation Update
Q&A: Dan Sonners, Vice President, Conrad Direct
---
4:55 pm - 5:00 pm
Day 1 Recap
Zack Carpenter, Vice President, Nova List Company
Dan Sonners, Vice President, Conrad Direct
---
Wednesday, October 13 – Day 2
9:30 AM – 9:55 AM
Fundraising Over Coffee: A Casual Chance to Connect, Chat, and Share Learnings From Day 1 of Data Strategy Forum
---
10:00 AM – 10:05AM
Welcome Back / Intro First Speaker
Donna Tschiffely, Executive Director, DMAW
---
10:05 am - 10:45 am
Using Digital Transformation Initiatives to Drive Fundraising
Digital transformations are happening everywhere. How do you harness your organization's momentum to re-think donor journeys and ensure the Transformation efforts drive fundraising – both online and offline?
This session will share insights from an organization in the thick of digital transformation: launching a new segmentation tool, email delivery system, data infrastructure, webform solution, web personalization tool, web testing tool, ad integration, reporting and analytics suite, and SMS integration to improve results. We'll share the good, the bad, and the ugly while answering questions like:
How do I map donor journeys in order to "paint a picture" of the potential of digital transformation?
What will I wish I had thought about before launching this project?
How long will it take before my program is fully transformed?
Will digital and offline teams ever understand each other?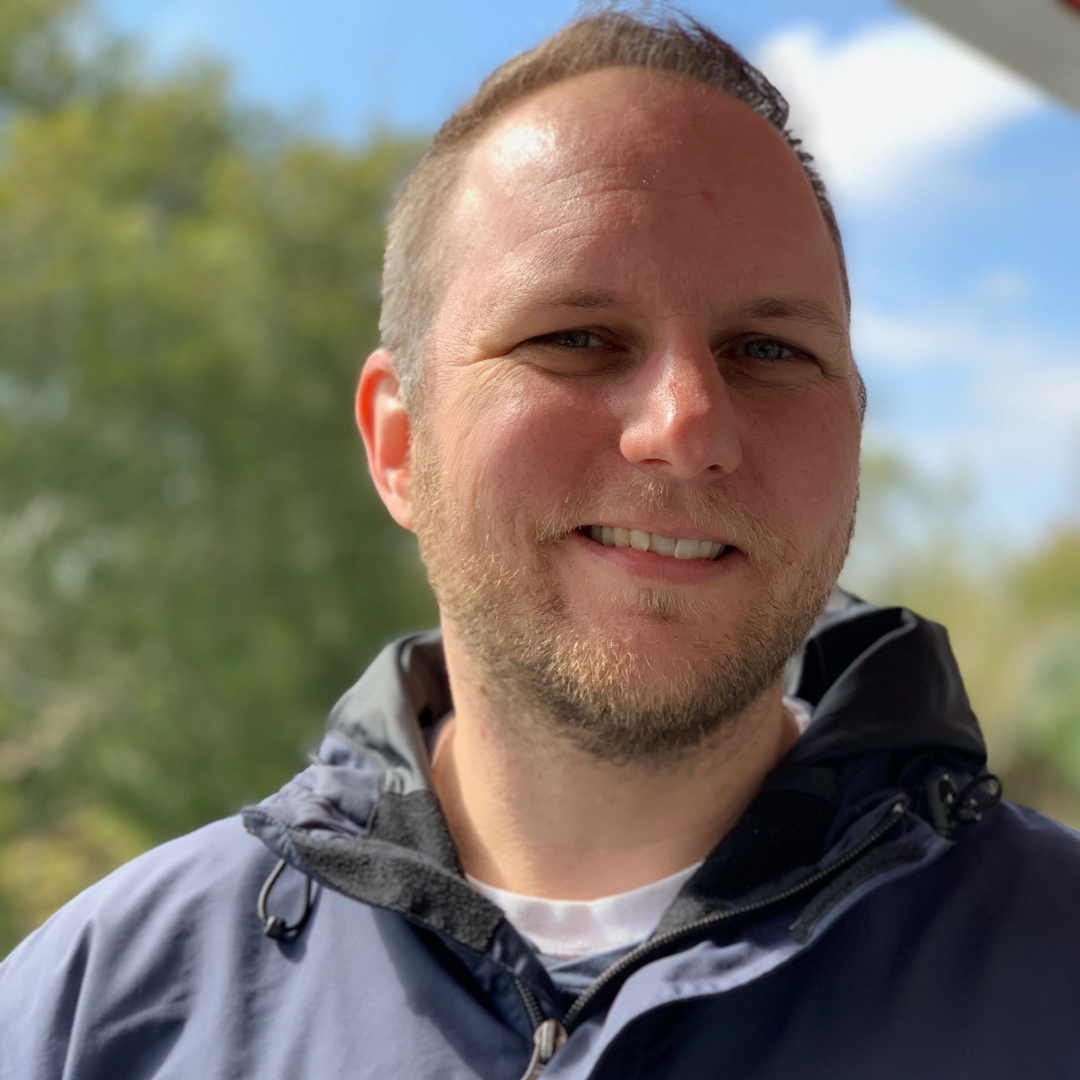 Shiloh Stark, Director Digital Fundraising, The Nature Conservancy
Shiloh Stark is the Director of Audience Strategies at The Nature Conservancy, an organization dedicated to conserving the lands and waters upon which all life depends. With the help of a phenomenal team, Shiloh takes an audience-first approach to driving engagement and revenue for potential supporters and existing members. Shiloh especially enjoys building motivated teams excited to test new ideas, create scalable models for investment, and solve problems for one of the smartest organizations on the planet.
A graduate of the University of Maryland, College Park, Shiloh has spent his career serving nonprofit organizations including Amnesty International USA, Public Citizen, Whitman-Walker Health, Feeding America, the American Civil Liberties Union, and the National Breast Cancer Coalition. When not working, Shiloh spends time exploring his hometown of Washington, DC via long walks and short bike rides, and tasting the finest ice creams the city has to offer.
---
10:45 am - 10:55 am
Diversify with Data
Q&A: Meredith Piemme, Business Development Director, Production Solutions
---
11:00 am - 11:30 am
The Science of Direct Mail Design
Your donors get a lot of asks that fill their mailboxes and inboxes. What can you do, from a strategic design and layout perspective, to help your appeal rise to the top? This quick session will uncover over 20 years of testing, walk through a multitude of tips and tricks and share the fundamentals of great storytelling through design.
What's working (and isn't working) in the mailboxes and inboxes of your donors
Fundamentals of effective design and direct marketing
Secrets, tips, and tricks you can swipe right now and start using tomorrow to raise more money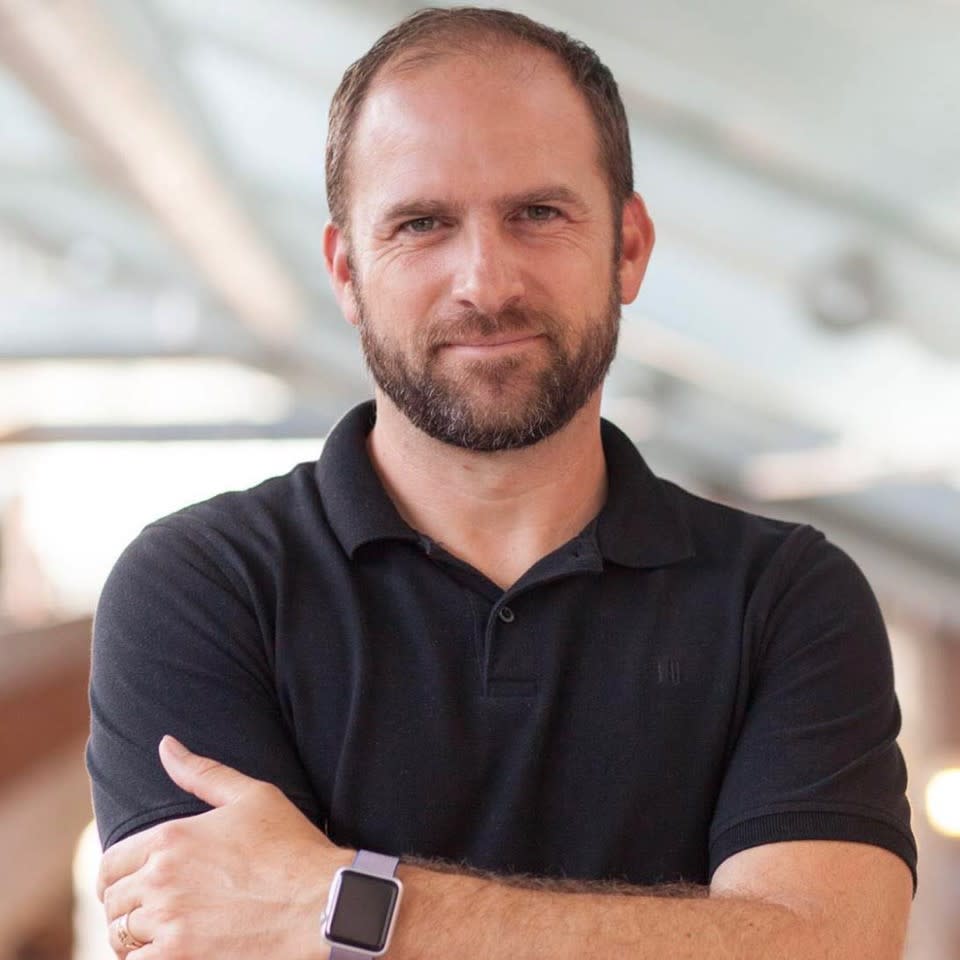 John Lepp, Partner, Agents of Good
John is a direct response, marketing, and design expert with over 20 years' experience working with charities around the world to help them tell better stories and to inspire donors to give, both online and offline. He is a respected and coveted international speaker who has traveled the world helping fundraisers be more "human" and "vulnerable" to these other amazing humans we call donors.
---
11:30 am - 11:40 am
The Science of Direct Mail Design
Q&A: Dan Sonners, Vice President, Conrad Direct
---
11:45 am - 12:20 pm
The Nonprofit Marketer's Guide to Generation X
Justin McCord, Senior Vice President Sales & Marketing, RKD Group
---
12:20 pm - 12:30 pm
The Nonprofit Marketer's Guide to Generation X
Q&A: Dan Sonners, Vice President, Conrad Direct
---
12:30 pm - 2:00 pm
Lunch/Break
---
2:00 pm - 2:05 pm
Welcome Back Remarks
Zack Carpenter, Vice President, Nova List Company
---
2:05 pm - 2:40 pm
Amazon, Social Media, Connected Television, and more: Targeting the Best Digital Audience for your Cause
We will review the effectiveness of using modeled donor transactional data in your direct mail campaigns and co-targeting in digital channels such as Amazon, Display, Social, Programmable Radio and CTV…
We will talk about case studies from a variety of nonprofit clients large and small on how modeled data used for display provided a lift to their DM campaigns and helped drive new and existing donors to their donation page for conversions.
Learning Objectives:
You will learn how to use your donor transactional data to be modeled for digital audiences
You will hear about Amazon Advertising and Peer2 Peer campaign case studies
You will realize that co-targeting with the right audience will benefit your organization in branding, email signups and ultimately donations.
You will learn about the digital channel that works best for your budget.
---
2:40 pm - 2:50 pm
Amazon, Social Media, Connected Television, and more: Targeting the Best Digital Audience for your Cause

Q&A:
Adva Priso, SVP, Digital Advertising and Acquisition, CCAH

---
2:55 pm - 3:25 pm
How to Build an E-mail Welcome Series That Drives Results
Need to get more supporters involved with your organization? Build relationships with supporters to engage and inspire them. An email welcome series is a great first step. Discover ways to implement a welcome email series that encourages high engagement and results in more donations.
Learning Objectives:
Discover strategy and goals of a welcome series
Identify different types of content to use with each email
Learn how to humanize the emails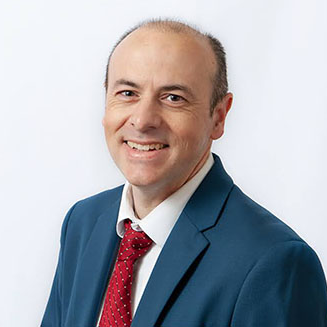 John Walsh, Email Marketing Manager, Billy Graham Evangelistic Association
John Walsh is the Email Marketing Manager at the Billy Graham Evangelistic Association, a nonprofit organization. He is responsible for creating strategy, segmenting, sending, testing and reporting on all email campaigns. In his time at BGEA, John has increased the ROI on fundraising emails. John loves putting things together, so when he is not assembling emails he can be found building Legos with his kids.
---
3:25 pm – 3:35 pm
How to Build an E-mail Welcome Series That Drives Results
Q&A: Joe Goetz, Senior Director of Direct Marketing, NRCC
---
3:40 pm – 4:40 pm
DSF All-Star Panel: The Covid Conversion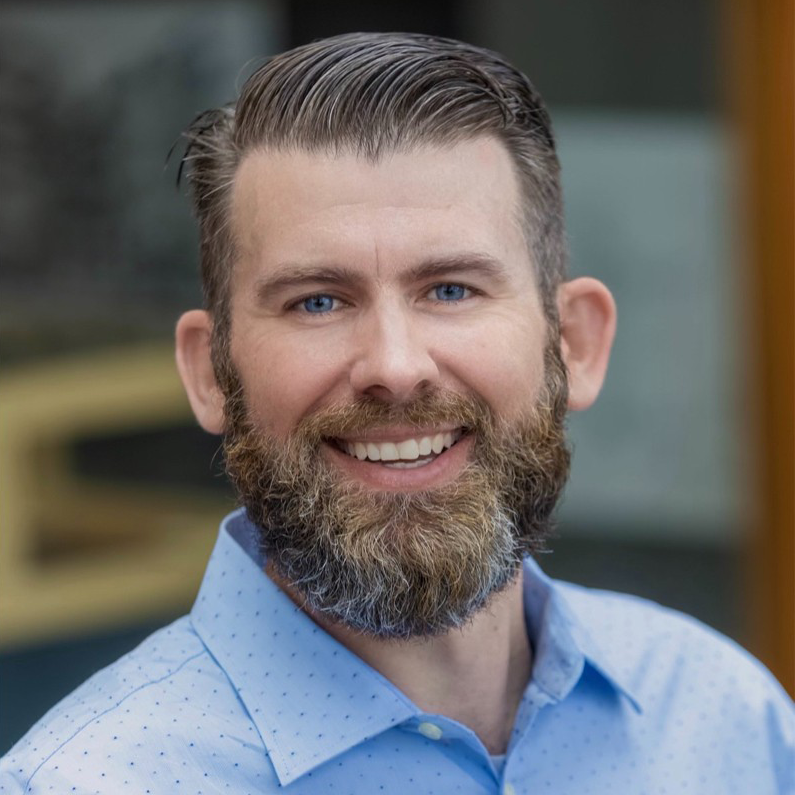 Andrew Olsen, President, Altus Marketing
Andrew Olsen is a Certified Fundraising Executive with 20+ years of experience crafting winning marketing and fundraising campaigns for nonprofit organizations, political committees and campaigns, and international advocacy efforts. Over the last two decades he's helped more than 500 organizations across the U.S. and Canada raise over $350 Million. Andrew currently serves as President of Altus Marketing, a Moore company, providing fully integrated direct response marketing strategy and execution to nonprofit organizations. Prior to joining Altus Marketing, Andrew was Senior Vice President at NewportONE, a boutique direct response marketing firm serving the nonprofit sector, where he led a team of direct response fundraisers and marketers to deliver record-breaking fundraising growth solutions to nonprofits in the international relief, health, social services, and faith-based sectors. Earlier in his career, Andrew served as Vice President of Client Services for Russ Reid (an Omnicom agency), where he led marketing strategy for more than 200 clients and oversaw client services teams in Los Angeles and Toronto. He also served as Vice President of ONE HUNDRED, a consortium of Omnicom agencies partnered together to provide enterprise-level services to top-tier nonprofits across North America. His client experience includes: The Salvation Army, CARE USA, St. Labre Indian School, The Smile Train, Save the Children, Boys Town, International Fellowship of Christians and Jews, Best Friends Animal Society, Jews for Jesus, St. Joseph's Indian School, Rescue Missions, Food Banks, Catholic Charities, and numerous Children's Hospitals. Andrew is a two-time best-selling author and host of the top-ranked show, The Rainmaker Fundraising Podcast.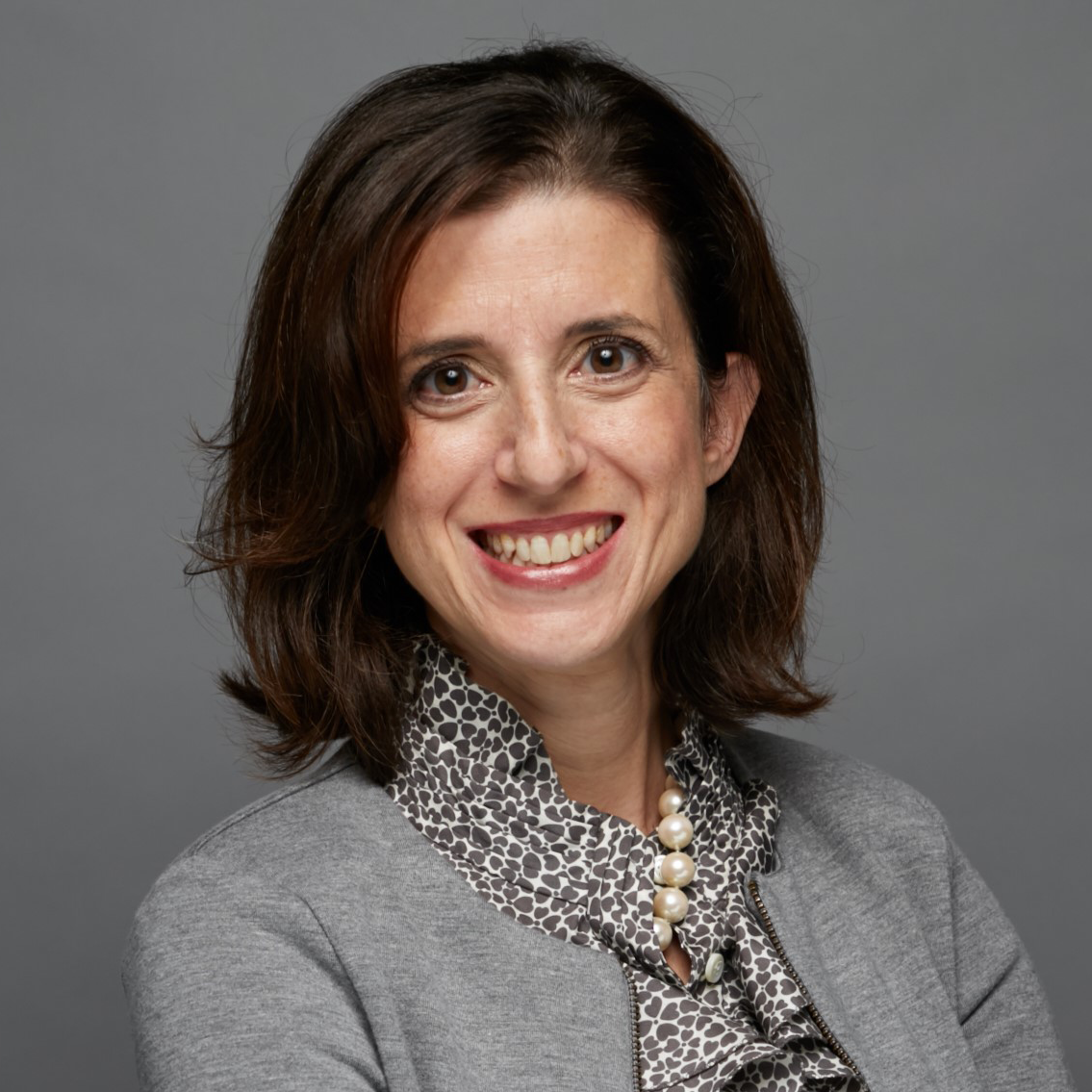 Barbara O'Reilly, Founder & Principal, Windmill Hill Consulting
Barbara O'Reilly, Principal and Founder of Windmill Hill Consulting, has more than twenty-five years of annual fund, major gifts, and campaign fundraising experience at major non-profit organizations including Harvard University, the National Trust for Historic Preservation, Oxford University in England, and the American Red Cross.
Whether it was leading record-setting reunion classes, securing tens of millions of dollars from global corporations following some of the most devastating natural disasters around the world, or overseeing a team that grew donor engagement of major individual donors committed to historic preservation, Barbara understands that fundraising is much more than just raising money. It's about enabling donors to realize their philanthropic dreams for issues that are most important to them and to be part of the change they want to see in the world.
She serves as president of the Association of Fundraising Professionals (AFP) Washington DC Metro Chapter and as a former member of the Advisory Panel for Rogare, The Fundraising Think Tank in the U.K. She is a frequent guest presenter at national conferences in the U.S. and on various webinars hosted by Network for Good, DonorSearch, Bloomerang, Firespring, OneCause, Boardable, UST, and Qgiv. She earned her CFRE accreditation in 2015 and became an AFP Master Trainer in 2018.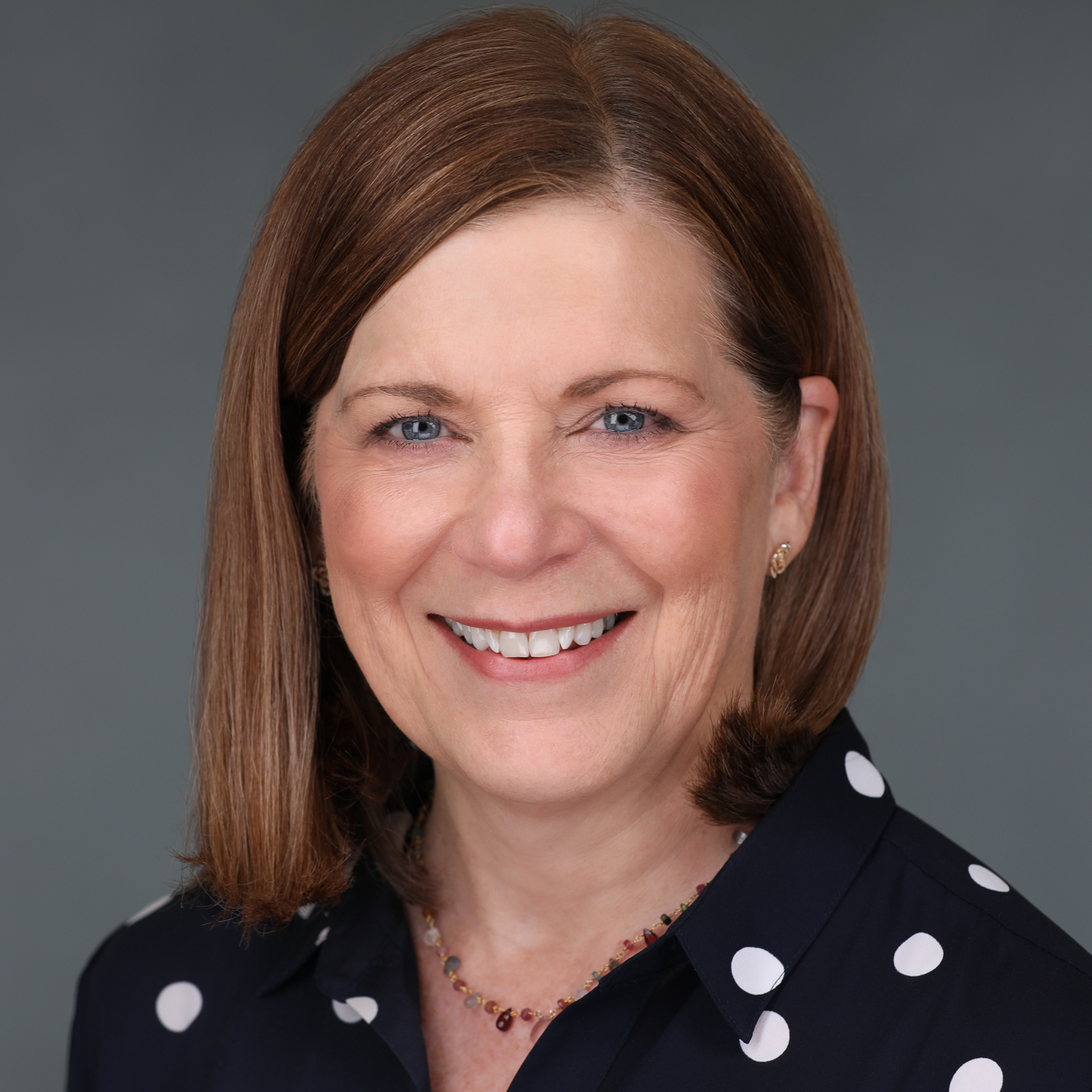 Mary Beth Healy, Chief Revenue & Marketing Officer, Capital Area Food Bank
Mary Beth Healy, Chief Revenue and Marketing Officer, is a recent addition to the CAFB staff. Mary Beth and her team are responsible for all fundraising, marketing and communication efforts of the food bank, including expansion into new development areas such as development and growth of engagement with the food bank's 15,000 volunteers each year, digital marketing, and further collection and data analysis to help drive the team's efforts.
Mary Beth's career in the non-profit field began in college when she conducted an alumni fundraising effort to help cover the significant medical expenses her friend, the college mascot, incurred after being struck by a drunk driver. Prior to the CAFB, Mary Beth was Senior Vice President, Development for a national cancer research organization and has decades of experience in resource mobilization and partnership development in the non-profit world.
Mary Beth earned Bachelor of Art and Bachelor of Advertising degrees from the Pennsylvania State University, a Certificate of Association Management from the University of Maryland and holds the prestigious CERTIFIED FINANCIAL PLANNER™ designation.
Nicola Bach, Senior Vice President Fundraising Analytics, Chapman Cubine Allen + Hussey
Nicola rejoined CCAH in early 2020, to oversee the Analytical Team and works with organizations to assess overall donor and revenue trends. Nicola's deep experience in comparative fundraising performance enables the CCAH Analytical Team to strategically assess donor portfolios and help organizations assess donor and revenue trends holistically, optimizing for growth. Prior to rejoining the agency, Nicola spent the past eight years with Blackbaud Target Analytics developing and presenting research on global and market-specific fundraising trends at conferences and client benchmarking meetings in the U.S., Australia, the UK and Germany. Before Blackbaud, Nicola was the Director of List Services at CCAH, where she oversaw the acquisition planning strategies for all clients. She started her career in direct-response marketing with the agency, wearing many hats during her tenure. She also served as the client services director for Fraudscreen (London, UK), a consumer intelligence database agency focused on enabling organizations to recognize and predict fraud. Nicola completed a master's degree in international economics and American foreign policy at the Johns Hopkins School of Advanced International Studies.
Moderator: Dan Sonners, Vice President, Conrad Direct
---
4:40 pm – 4:55 pm
DSF All-Star Panel: The Covid Conversion
Q&A:
---
4:55 pm - 5:00 pm
Closing Remarks
Zack Carpenter, Vice President, Nova List Company
Dan Sonners, Vice President, Conrad Direct
Sponsors
Premier SWAG Box
Special Session Partner
SWAG Box
Session Partner
Virtual - Zoom Meeting

Wednesday, October 13, 2021 (10:00 AM - 5:00 PM) (EDT)
Categories
Education - Seminars, Workshops, Tutorials