Description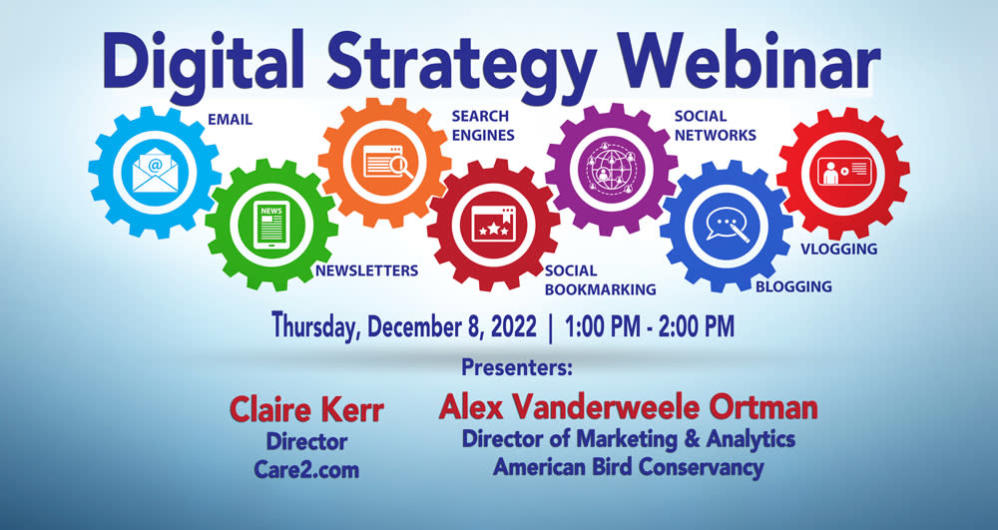 Digital Strategy: How to use strategic messaging to boost
online donations and increase engagement
In the offline world, relationship-building is key to securing donations for your good cause. People who support you online also deserve your attention and care, but do you know the best ways to reach them?
In this session, Care2, Rainforest Action Network, and American Bird Conservancy will show you how to use strategic content, email communications, and targeting messaging to prompt larger commitments, more frequent donations, and increased overall gifts from your community members.
Your list members and past donors are the individuals who care the most about your work – Is your team thinking about how to help them feel engaged and dedicated?
Objectives:
Learn the research behind marketing messages that prompt people to take action
See examples of emails & digital communications that boost engagement
Hear case studies on donor cultivation with tips you can apply to your upcoming campaigns
Attendees will receive a copy of our eBook on digital engagement & donor retention
Join Claire Kerr, Director, Care2.com and Alex Vanderweele Ortman, Director of Marketing & Analytics, American Bird Conservancy to learn which digital strategies build meaningful relationships that encourage your passionate supporters to give more generously and frequently.
PARTNERS
PRESENTERS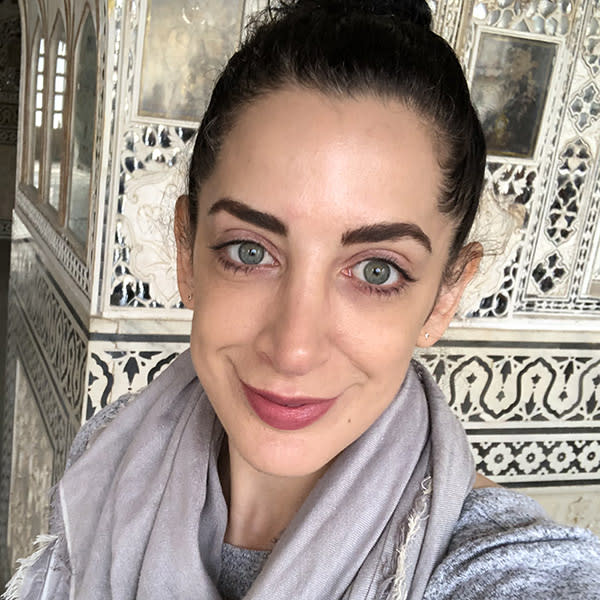 Claire Kerr, Director, Care2, is a nonprofit veteran who has worked for organizations in economic development, education, and fundraising sectors. At Care2, she works with charities and nonprofits as they use digital channels to acquire new supporters. She has presented online, social & mobile fundraising best practices at conferences around the world, and also teaches 'Digital Strategies for Nonprofit Organizations' at George Brown College in Toronto.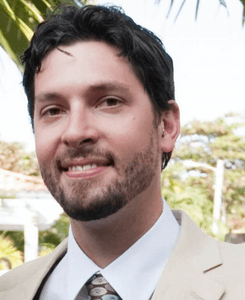 Alex Vanderweele Ortman, Director of Marketing & Analytics, American Bird Conservancy, comes to ABC after serving in leadership roles at Brown University to build and strengthen multi-channel marketing and fundraising strategies for several internal clients. Prior to that, he built up a decade of experience enhancing the nonprofit digital advocacy, communications, and fundraising programs at MoveOn, CREDO Mobile, Earthjustice, and ForestEthics (now Stand.earth). He studied at the University of Iowa's School of Journalism and holds a B.A. in Humanities from the New College of California, with a minor in Global Environmental Studies. Alex lives in Barrington, RI, with his wife, two children, and two (indoor) cats.