Sustainer Week
Monday, September 27, 2021 1:00 PM - Friday, October 1, 2021 2:00 PM (EDT)
Description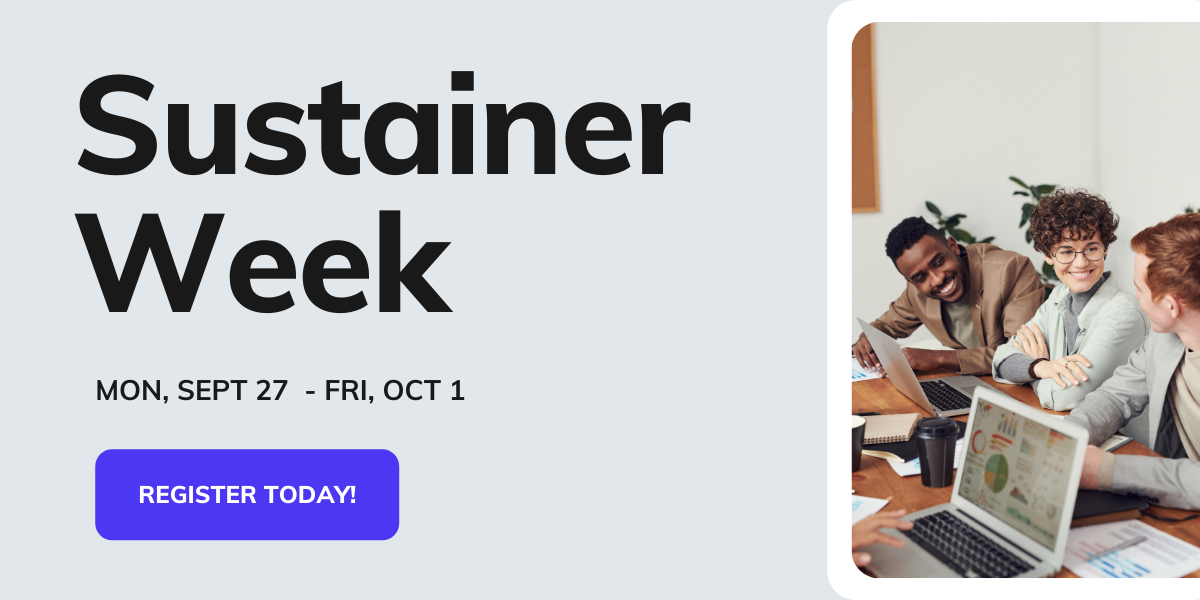 Over the course of the week, we have invited experts in the field of sustainer fundraising to share their knowledge. Whether you have a fledgling program that you want to grow, or a large program in search of fresh ideas, join us for five days where we explore sustainer marketing. On Monday, our recorded session will give you a Roadmap to Sustainability. Tuesday we hear about Acquisition via Digital Channels and on Wednesday it's In Yo' Face, as we discuss face-to-face fundraising as a sustainer acquisition channel. Thursday focuses on Retention and Stewardship; and Friday we focus on Rapid fire/Big Ideas for you program.
Check out the schedule below!
---
Monday, September 27, 2021
Sustainers are Mighty and Powerful

Engage participants at all levels in developing a sustainable, long-term monthly giving program using tools that are available to organizations of all sizes.
This session will be helpful for organizations with sustainer programs in any stage, from beginning to mid-size to mature. You will hear and see case studies, and examples of online and offline approaches. If you're looking to bring your sustainer program to the next level, this session is for you!
Attendees will come away with:
An understanding of why sustainers are so important in the fundraising mix
Actionable examples to steward and bring in new sustainers
Actionable examples of how best to retain sustainers
Actionable examples of how to best recapture, upgrade and engage sustainers
Planners and customizable templates
Erica Waasdorp, President, A Direct Solution
Kate Moore, Senior Manager, Digital Fundraising, Best Friends Animal Society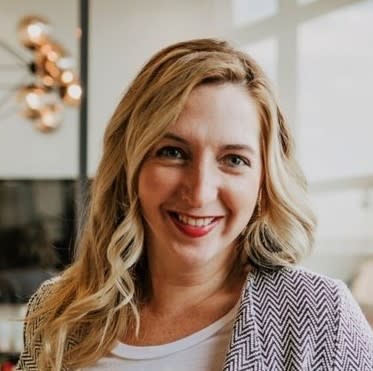 Jessie Earl, Senior Manager, Digital Advertising, Best Friends Animal Society
---
Tuesday, September 28, 2021
Acquisition via digital channels
Coming out of the chaos of the coronavirus pandemic, predictable monthly revenue from recurring donors is more critical than ever. This sort of high-value, set-it-and-forget-it revenue stream allows organizations to engage in the long-term planning required to stay ahead of the pack and weather the storm when external forces affect other fundraising methods, like face-to-face, in unexpected ways.
Alongside the USO, MissionWired (formally Anne Lewis Strategies) will help showcase the testing, tactics, and tools that have powered cross-channel digital strategies and secured program-changing recurring revenue without losing one-time gifts. From robust testing on initial conversions – leading to some unexpected results – to rich, ongoing segmentation strategies that pinpoint, then upgrade, likely targets, you'll leave with a deep understanding of both best practices and innovative experiments to grow your sustaining revenue and fortify your bottom line regardless of what the coming months throw your way.
Beth Miller, Senior Digital Strategist, MissionWired
David Molina, Senior Digital Strategist, MissionWired
Adam Faircloth, Senior Director of Donor Acquisition, USO
Mary English, Senior Manager of Donor Retention & Cultivation, USO
---
Wednesday, September 29, 2021
Go big or go home/In Yo' Face
Attendees will understand the benefits of launching a direct acquisition sustainer program through face-to-face (or canvassing), strategies to start your own program whether on a small scale or a larger one, as well as the knowledge around strategies to recoup the investment on these sustainers and leverage the data to increase retention.
Sherry Bell, Founder, Grow Fundraising and Consulting
Rachel E. Feldman, Director, Sustainer Strategies, The Humane Society of the United States
---
Thursday, September 30, 2021
Retention/Stewardship
You've done the hard work of acquiring a sustainer; time, money and management. All of that means nothing if they don't stay on file and staying on file means staying engaged with your mission. Save the Children, Integral and NACHA will help shed light on the best metrics, processes and messaging to help donors stay engaged on making that sustaining payment. Learn about how pivoting donors to the best payment methods makes stewardship even easier and focusing efforts towards ongoing communications and how to avoid the common pitfalls that many sustainer programs make.
Debbie Barr, Senior Director Network Rules Process and Communications, NACHA
Nicole O'Connor, Director Sustainer Experience & Retention, Save the Children
Lindsay Pologe, Director of Client Services, Integral
---
Friday, October 1, 2021
Big (and little) ideas to grow your sustainer program
Need some quick ideas to start thinking about improving your sustainer efforts? This is the session for you! Our panel of experts will share ideas on topics ranging from upgrade strategies, direct response media, digital strategies, telemarketing integration, using data to drive strategy, use of premiums, and so much more. Bring your quick thinking caps!
Moderator: Joanne Wilson, Vice President, Advancement Operations, The Humane Society of the United States (HSUS)
Joshua VanDavier, Director, Integrated Fundraising, Make-A-Wish Foundation of America
Luke Franklin, Vice President of Membership, ASPCA
Jaclyn Morawa, Face-to-Face Fundraising Manager, Doctors Without Borders/Médecins Sans Frontières (MSF)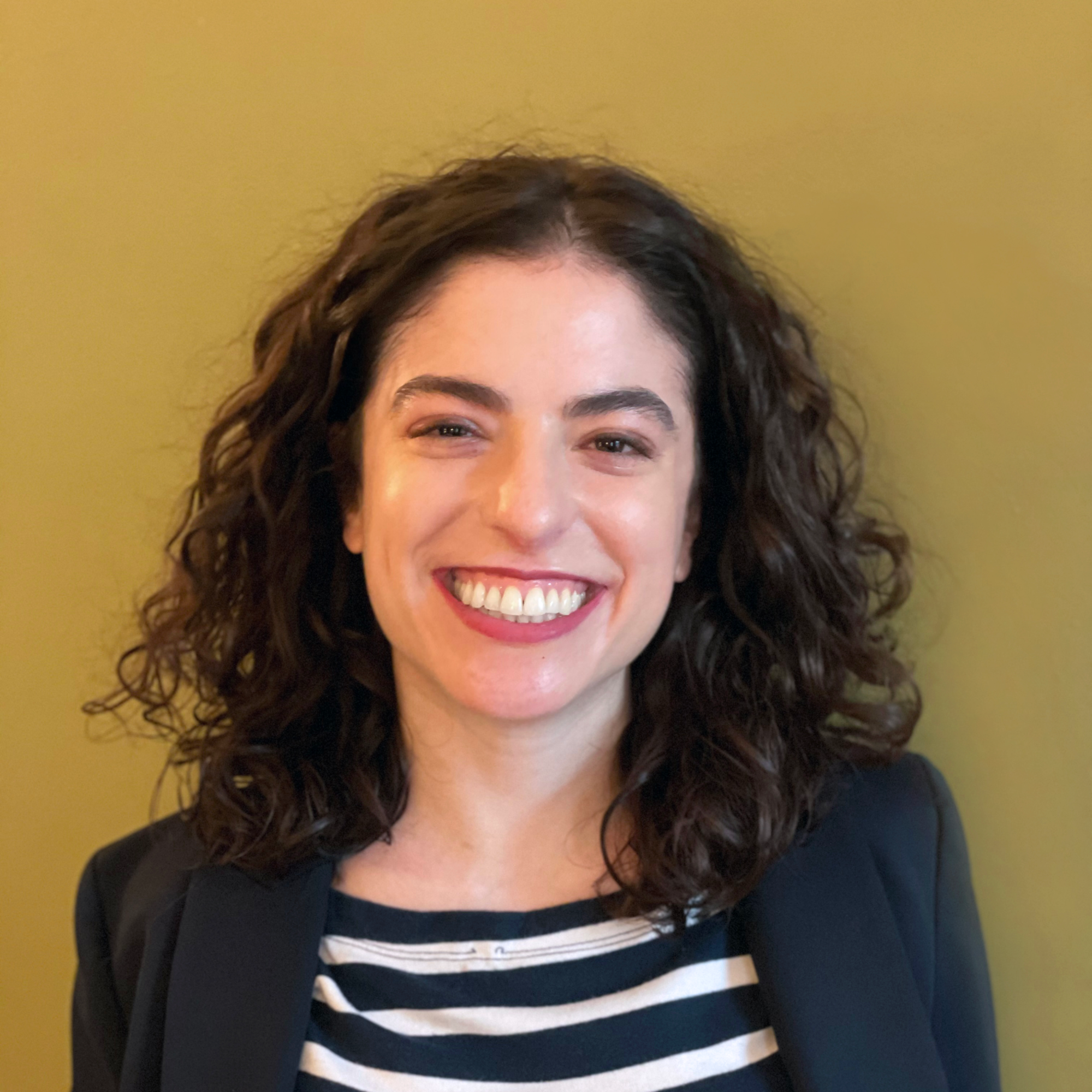 Melanie Sovern, Director of Mass Audiences, Doctors Without Borders/Médecins Sans Frontières (MSF)
Alejandra Gerosa, Manager, Member Engagement, ACLU
Molly Crosby, Director, Digital Fundraising & Supporter Engagement at Planned Parenthood Federation of America
Sponsors
Platform Partner
Fuse Fundraising
Virtual - Zoom Meeting

Monday, September 27, 2021 1:00 PM - Friday, October 1, 2021 2:00 PM (EDT)
Categories
Education - Seminars, Workshops, Tutorials