Production Week
Monday, April 19, 2021 1:00 PM - Friday, April 23, 2021 2:00 PM (EDT)
Description

What all direct marketers need to know about production in 2021
This week-long program will delve into the processes, best practices and ideal collaboration and communication strategies to successfully execute a direct mail campaign. There are many vested parties in the life of a DM mailing or campaign, each coming from different perspectives with different priorities.
There are also many different steps in the process, elements to a mailing, and plenty of room for error. Effective communication in terms of priority goal setting and managed expectations at the offset are critical. Our goal is to educate attendees on the many important facets that are interdependent on one another and discuss how we can all work together, regardless of your role or area of expertise, in the most efficient, effective and collaborative way.
You will learn new skills, terminologies and will even come away with a deeper appreciation for all that goes into the process and certainly a deeper appreciation for your colleagues and partners involved! We will also pay particular attention to the current events and circumstances that are impacting our ability to achieve our collective goals (on time, within budget and with our sanity intact) and what we can do to prepare and avoid unnecessary additional challenges.
We've assembled some of the production industry's finest to share their expertise and their experience of how they have successfully managed the many facets of production collaboratively, recognizing it takes a village of mutually respected partnerships and relationships.
---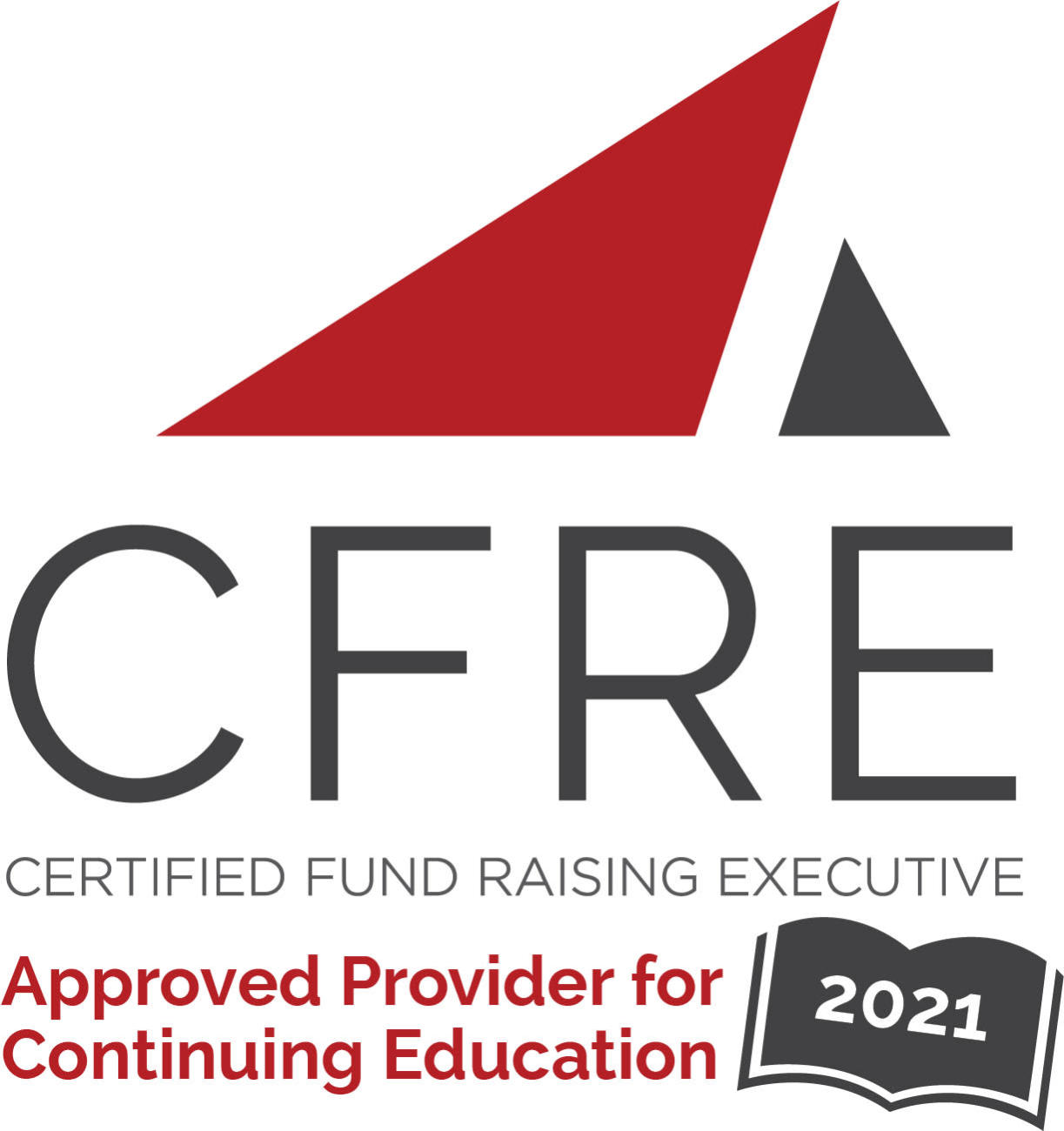 This DMAW educational session is available for CFRE Continuing Education Points! Full participation in Production Week is applicable for 5 points (1 per day) – Education of the CFRE International application for initial certification and/or re-certification.
---
Monday, April 19, 2021 | 1- 2 PM EST
The Pre-Production Process
Speakers/Moderator: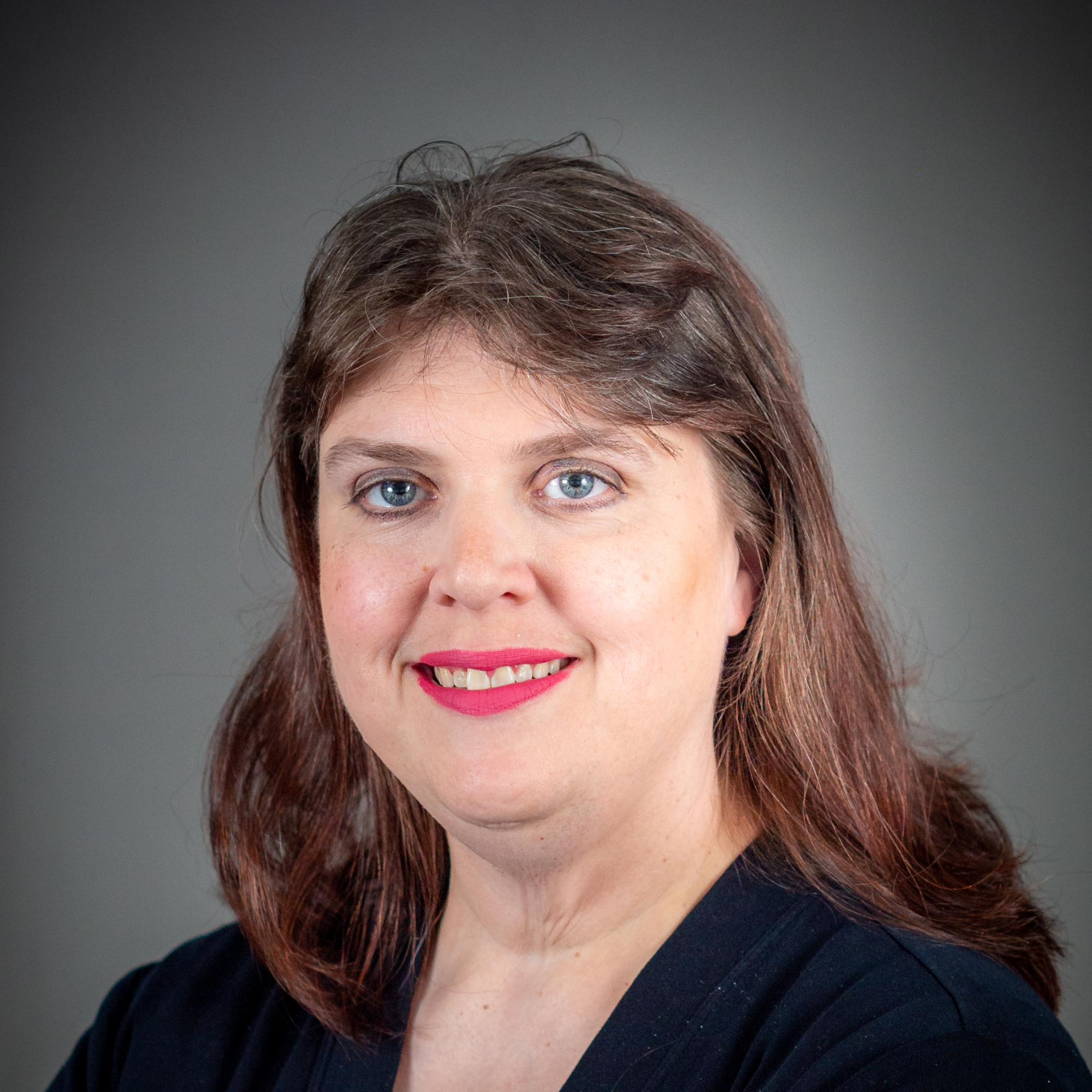 Michelle Johnston, Senior Manager of Strategic Development, Production Solutions
Michelle Johnston - Production Solutions' Senior Manager of Strategic Development, has been serving with PS since 2013. Michelle is from Woodbridge, Virginia and she telecommutes full-time from Leesburg, Virginia. Michelle has over 11 years of experience in our industry, starting on the agency side with NPO Direct Marketing in Chantilly Virginia before moving to Production Solutions in 2013. She has worked with more than 10 of PS' clients, including the Wildlife Land Trust, National Jewish Health, Heifer International, The ALS Association, HelpMeSee and Special Olympics. Michelle works on developing PS' strategy, building and maintaining a large sample library and keeps the PS staff and clients up to date on what is happening in the direct mail industry.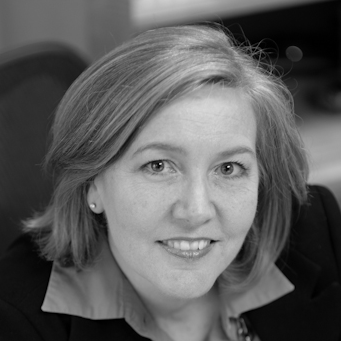 Robin Perry, Vice President Lautman Maska Neill & Company
Robin is an award-winning graphic designer and marketing professional who serves as part of Lautman Maska Neill & Company's Leadership Team. She spearheads the marketing efforts of the company and creates innovative solutions to client fundraising challenges.
Robin has worked in design, production and management for over 35 years for organizations such as PeTA, O2Collaborative, and National Geographic — both in the U.S. and abroad. As head of Lautman's in-house Art department, Robin leads designers in working with Account Teams to develop the visual identity of integrated fundraising campaigns for national, regional, and local accounts. Robin believes that — along with copywriting and list selection — design is an integral part of the success of any marketing program. She takes pride in designing campaigns that are appropriate for each organization, and that will make a positive impact on potential donors/clients.
Robin is actively involved in the industry — speaking, judging and volunteering. She is an active member of the DMA, DMAW and AIGA, and belongs to the ADC (Art Directors Club) and SND (Society for News Designers). She recently served on the Board of Directors of the DMAW/EF. Robin graduated with a degree in Design and Stage Management from the University of Virginia.
---
Tuesday, April 20 | 1- 2 PM EST
The Printing Process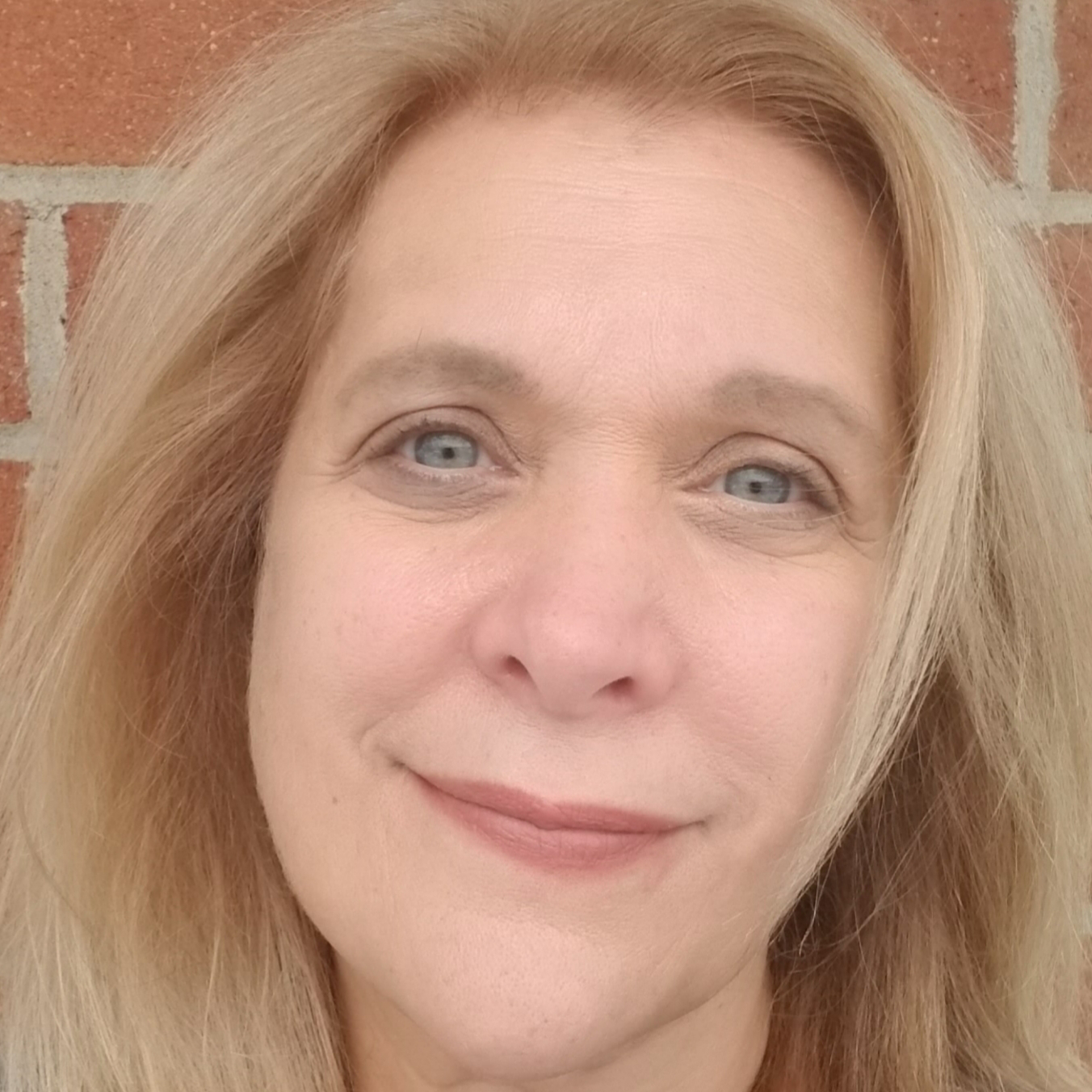 Aleka Agapitides, Account Executive, Rite Envelope and Graphics
Aleka is an experienced direct marketing professional with proven success in all facets of production and sales. She is accomplished in relationship marketing, communications and being a solutions provider, and is a self-proclaimed networker and relationship builder.
Additionally, Aleka has an extensive background with both the for profit and non-profit segments and her experience ranges from involvement in the agency world to customer service and sales for the print manufacturing, mailshop and the fulfillment industries.
Most recently, Account Executive at Rite Envelope and Graphics, her focus is on business development and sales as well as finding solutions to her clients' print needs. She is on the frontline of where it's at in what needs to be done and connects with key players in the direct mail world to ensure best practices being practiced. Being a valuable consultative resource to all involved is the sales motto she lives by while striving to be of help to her network and those she serves. She is a consummate hands-on professional who visualizes the "big" picture and is definitely someone to have on your team to get proven results.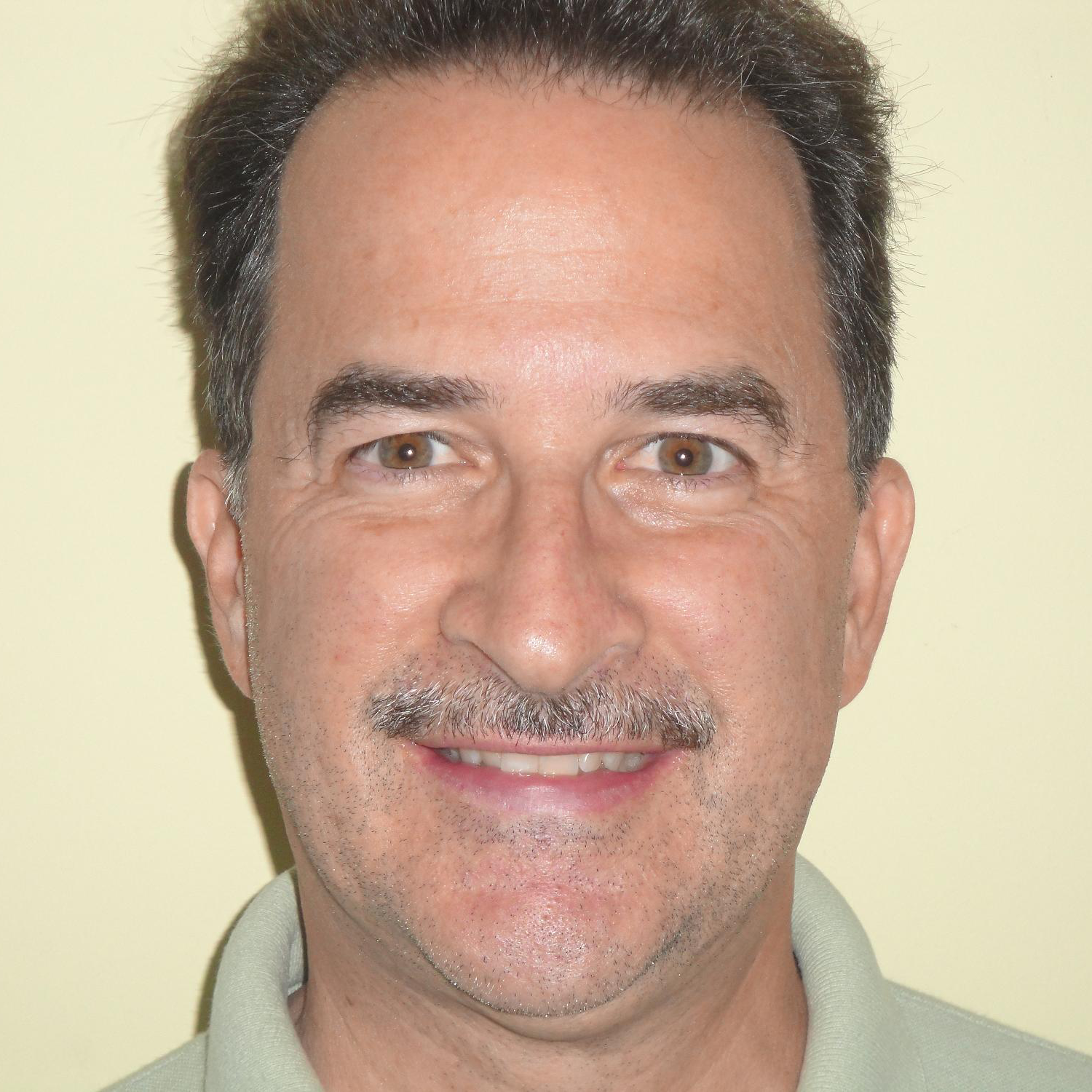 Tony Sarro, VP Sales, Chromagraphics, Inc
Tony is a long-term Washingtonian who started his career in the advertising agency and publishing world in the mid 1980's. He has been representing his customers and offering great consultation for the past 35 years in the print manufacturing and mailing industry. He excels at building relationships and takes a problem-solving and focused planning approach to print and mailing solutions for his clients. Tony is currently a partner and top sales producer for Chromagraphics, Inc. where he has been for 17 years. He is now assisting Chromagraphics with an exciting merger with Corporate Communications Group targeted for May 2021. During his career, Tony spent over 10 years at a nation-wide printing company, Wallace Inc., which had facilities across the country. There he was recognized in the top sales tier of the company, and he gained knowledge of many types of printing workflows.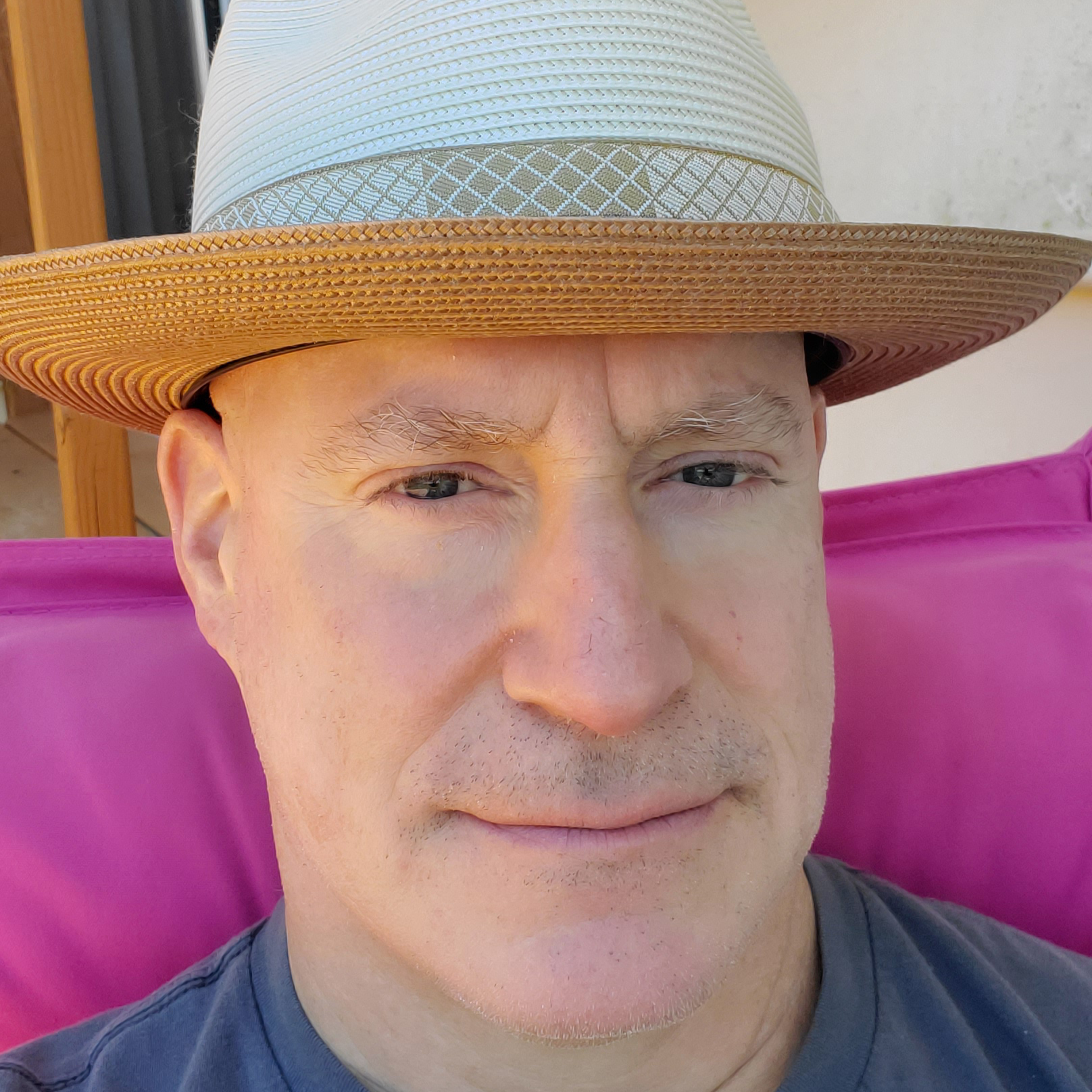 Alan Rich, President, Nova Label
Alan Rich is President of Nova Label Co., Inc., a local manufacturer of custom printed pressure sensitive labels for all facets of direct marketing, industrial applications, and food packaging. For over 35 years in the printing industry and member, supporter, volunteer, vendor partner, and past board member of DMAW, Alan helps to grow and promote networking and informative programming to the DMAW membership and consults with his print customers to better utilize his services to provide the best product possible.
When not spending time running his business and volunteering, Alan spends any extra time with his family and works as a visual artist, studio painting abstracts, still life and landscapes, and outdoors doing urban sketching. You might have seen some of his work offered to the DMAW/EF Silent Auction during the Bridge Conference and posted to Linkedin. He also shows around the DC metro area as well as in Rehoboth Beach, DE.
---
Wednesday, April 21 | 1- 2 PM EST
Data Hygiene/Personalization
Speakers/Moderator: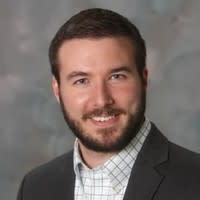 Alex Newell, Senior Sourcing Manager, Production Solutions
With over 15 years of experience in the Direct Mail industry, Alex Newell has become a leader in many areas of the field and is currently working as Senior Sourcing Manager for Production Solutions. In that role, he is responsible for supplier relations, postal issues, and RFP management. A graduate of the University of Maine, he has also received his MBA from Northeastern University with a dual-concentration in Supply Chain Management and Sustainability. Alex lives in the Portland, Maine area with his wife, two kids, and more pets than might seem reasonable. He enjoys golf, hockey, camping, and travelling with his family and friends.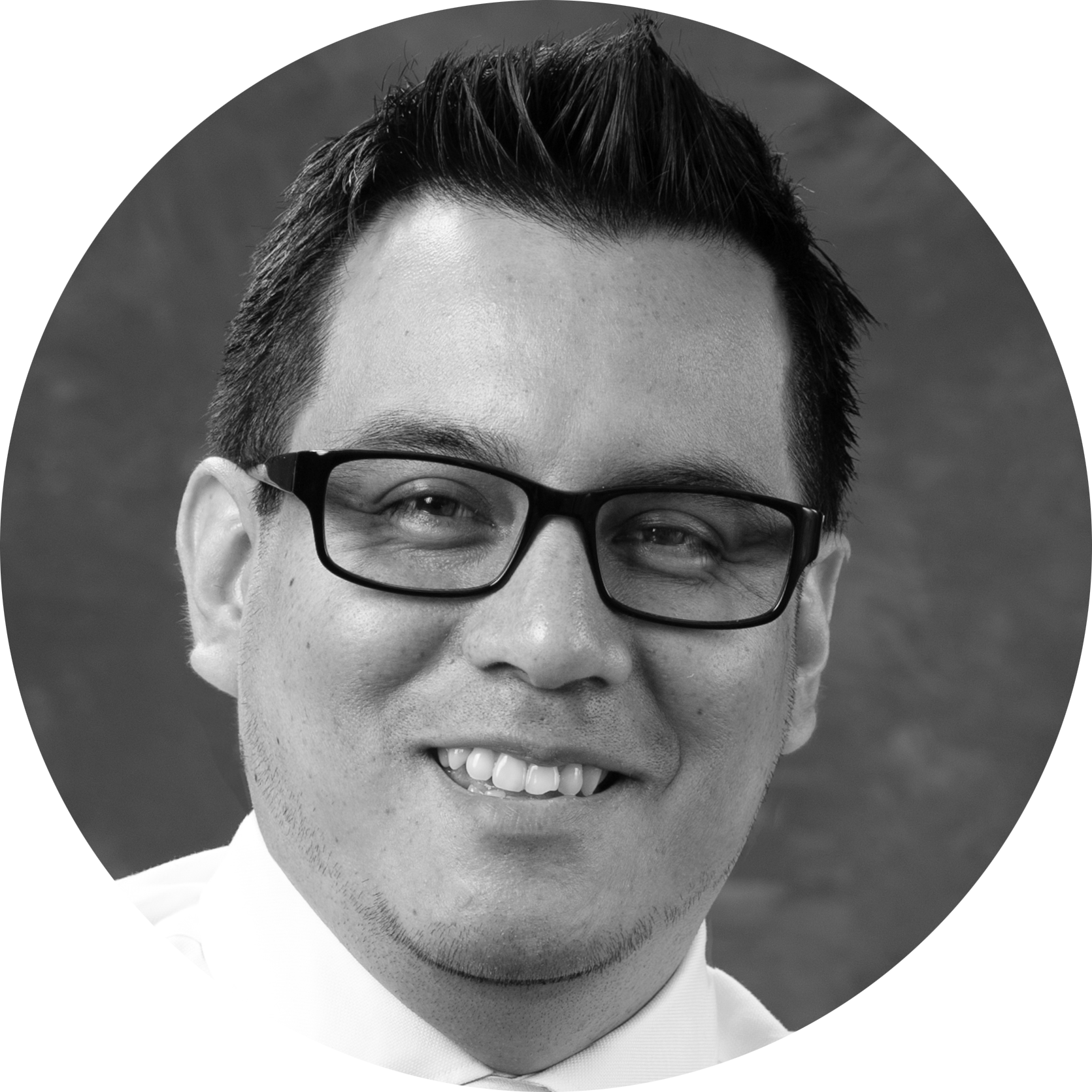 David Padilla, President & Founder, CorePro Data Direct
David is the President and founder of CorePro Data Direct. With nearly two decades of experience in Direct Mail data processing and analysis, CorePro Data Direct has become a premium data services provider in the NOVA Metro area.
Past speaker at the 2019 Ruffalo Noel Levitz Conference and NOVA PCC's PCC Week 2019, David has worked on thousands of non-profit organizations' fundraising campaigns. He has also worked as an exclusive data services partner for multiple educational institutions including top-10 ranked Johns Hopkins University's Office of Annual Giving.
David's experience includes working for a premier Direct Marketing agency in the Washington, DC Metro area that gives him a great foundation on direct mail best practices and strategies. He was later tasked with founding a full-service direct mail processing operation from the ground up. He has manned – and many times, serviced :) – personalization and bindery equipment, giving him an advantage in the field.
David's approach to data includes using unique data parsing techniques to unlock specific data patterns and try to anticipate project needs. He dislikes the "garbage-in, garbage-out" data approach and loves consistent accurate executions for his clients.
David currently sits on the Executive Board for the Northern Virginia Postal Customer Council (NOVA PCC) and is a proud DMAW Member.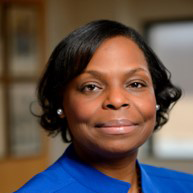 Joanne Meredith, Director, Annual Giving | University of Maryland
Joanne Meredith has more than 25 years of experience in fundraising, development, and direct marketing. She has worked at both public and private higher education institutions. Currently, Joanne is the director of annual giving at the University of Maryland. In this role, she manages a team that is responsible for increasing revenue and donors via direct marketing solicitations for 17 campus partners and central programs. Previously Joanne served as the director of annual giving at the University of Maryland Baltimore and as the director of integrated marketing at Johns Hopkins University and Medicine. Under her leadership, her Hopkins team set new fundraising and donor records raising nearly $60 million in revenue during her tenure. Direct response marketing revenue increased by 58% and donors went up by 28%. Before moving into higher education, Joanne worked in public television and radio as well as for one of the nation's premier non-profit college access programs in Washington, D.C. Joanne and her teams have been recognized for their work as recipients of the CASE District II Silver Award for Best Practices in Educational Fundraising, the Silver Award for Fundraising Packages-Testing Young Alumni and the data-driven CASE WealthEngine Award for Overall Improvement in Educational Fund Raising. She is a member of the Executive Board for the Northern Virginia Postal Customer Council (NOVA PCC) and the American Advertising Federation– Baltimore.
---
Thursday, April 22 | 1 - 2 PM EST
Mailshop Processing
Speakers/Moderator: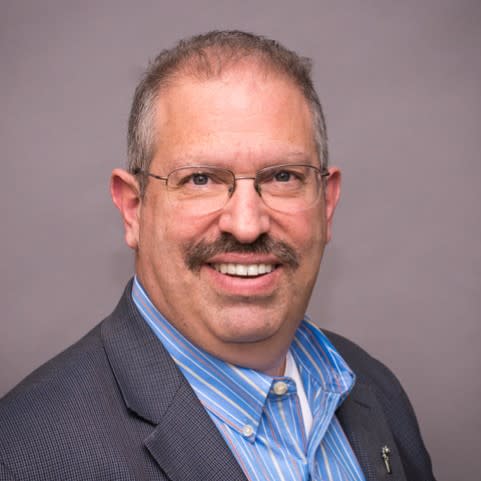 Allen Hepner, Director of Business Development, Intellus
Allen Hepner is the Director of Business Development with Intellus located in King of Prussia & Montgomeryville, PA. Intellus is a fully integrated marketing organization with cutting edge technology delivering a suite of comprehensive solutions from offset & digital printing, personalization, direct mail and fulfillment services. People come to us when they are looking grow membership, connect with their members and customers, and ways to create a positive customer experience.
Allen has successfully developed customized solutions for over 30 years in the printing and direct mail industry. Serving as a subject matter expert in postal consulting, production management, sales, and more recently assisting customers with multi-channel marketing strategies. Allen is a participant and a member of several local Postal Customer Councils, the Direct Marketing Assn. of Washington, and has attended several industry events including but not limited to PCC Day, National Postal Forum, Mailcom, and The Bridge Conference.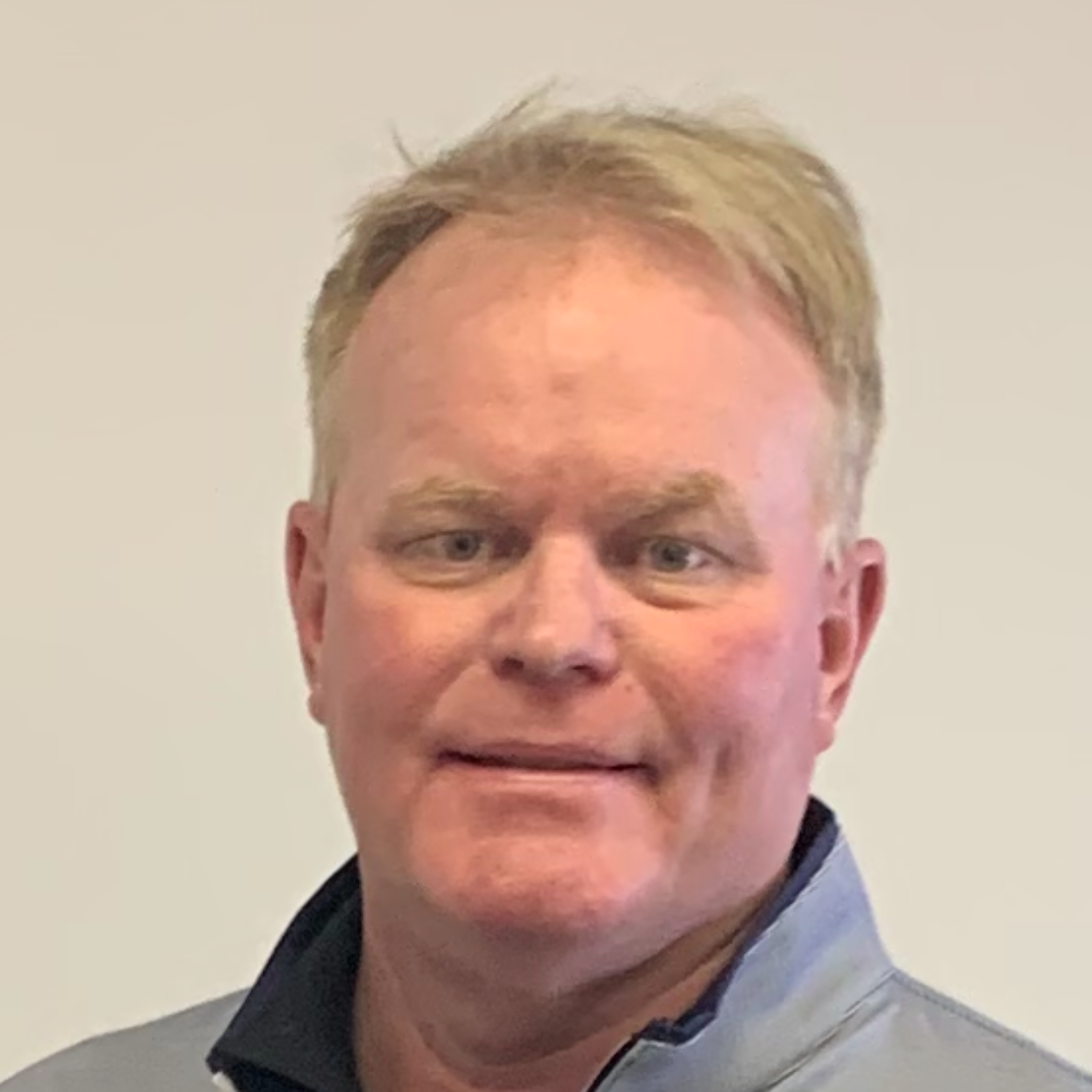 Bob Brummer, Vice President, Print Mail Communications
As the Vice President of Print Mail Communications, Bob Brummer has over 25 years of experience serving the direct mail industry. For the past fifteen years Bob has helped PMC become one of the largest Full Service Direct Mail Shops in the region. Most recently Bob has focused his efforts in the Client Services side of the business - overseeing sales, marketing and account management teams. Earlier years at PMC responsibilities included many other operations of the business – quality control, hiring, scheduling and production were just some of the areas of focus.
Prior to PMC Bob owned and operated Devonshire Imaging. Devonshire was a data processing and personalization shop supplying local letter shops with personalized material. As a start-up in 1993 Bob oversaw all aspects of the business. Operations, hiring, production management and vendor management were just some of the duties he was responsible for.
Bob Brummer is a graduate of James Madison University, class of 1988.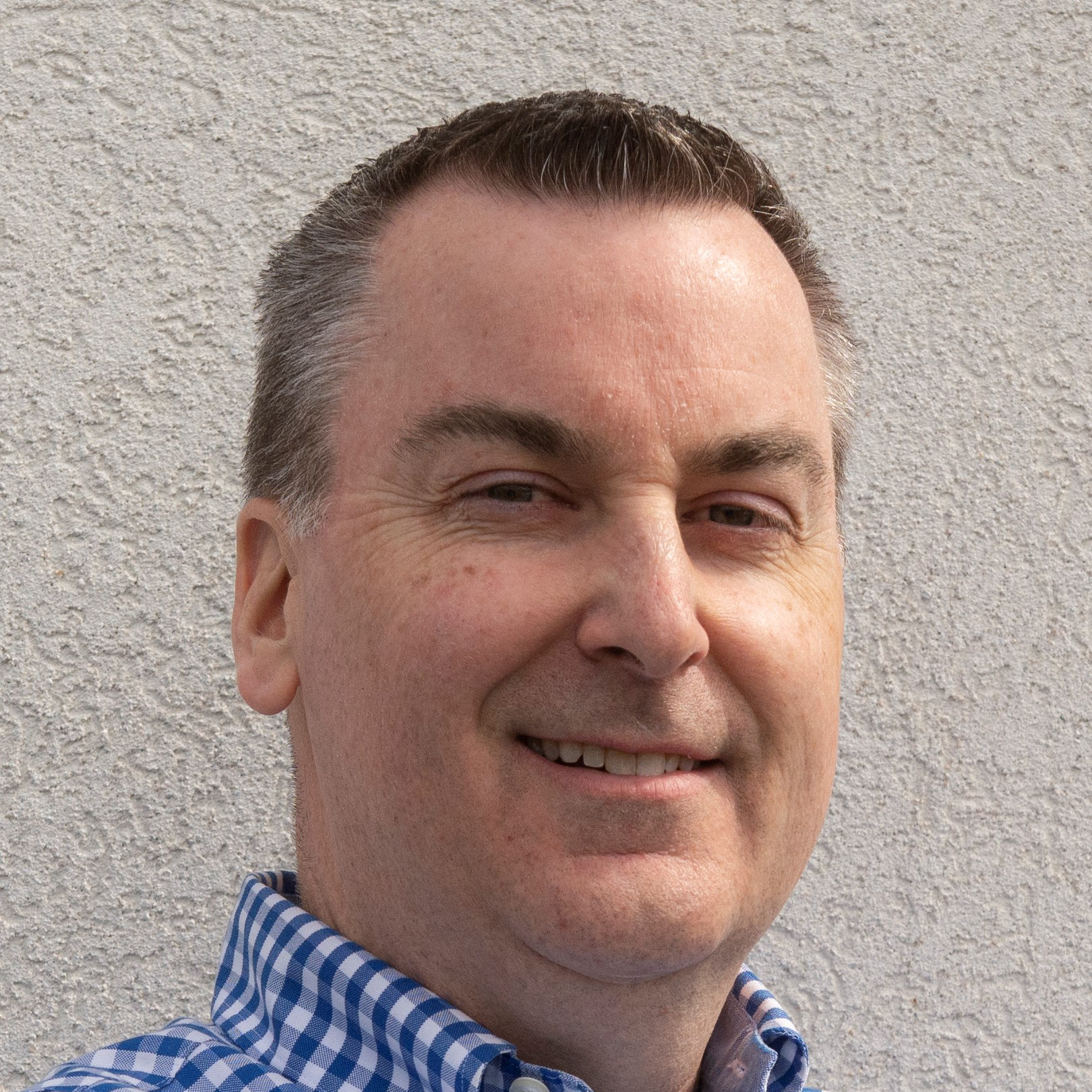 Paul Clarke, Director of Client Services, RST Marketing
Paul Clark is Director of Client Services at RST Marketing, located in Forest, Virginia. Paul has worked in direct mail for over 25 years in various capacities including programming, list brokerage, donor prospecting and production. His diverse background in the industry helps him save his clients time and money in the production process. Away from work, Paul enjoys going to church, spending time with family and working on his golf game.
---
Friday, April 23 1 - 2 PM EST
The USPS and Postal Logistics
Speakers/Moderator:
Carolyn Angelini, Director of Resource and Supplier Relations, Production Solutions
Joining Production Solutions in February of 2016, Carolyn brings national and international direct mail experience to our leadership team as Director of Resource and Supplier Relations. Carolyn has more than 20 years of experience facilitating supplier relationships across various operational areas with a significant portion of her career focused on supply network planning of direct mail and postal logistics solutions.
Carolyn's primary role, in addition to directing and developing our Resource Team members, is to provide a unified voice and consistent experience for our supplier partners. We say often within our company and to prospective clients and suppliers that we have two client types: clients and suppliers. It is essential to our mission and our brand that each group be serviced with mutual levels of profitability and trust, while delivering the best value possible. Carolyn is on point to ensure this essential component to our corporate success is aligned internally and externally for our supplier partners and Production teams. Carolyn's disciplined approach to project management and experience along with her depth of knowledge in the direct mail and supply chain fields enables us to bring additional supplier redundancy, diversity, thought leadership, and strategy.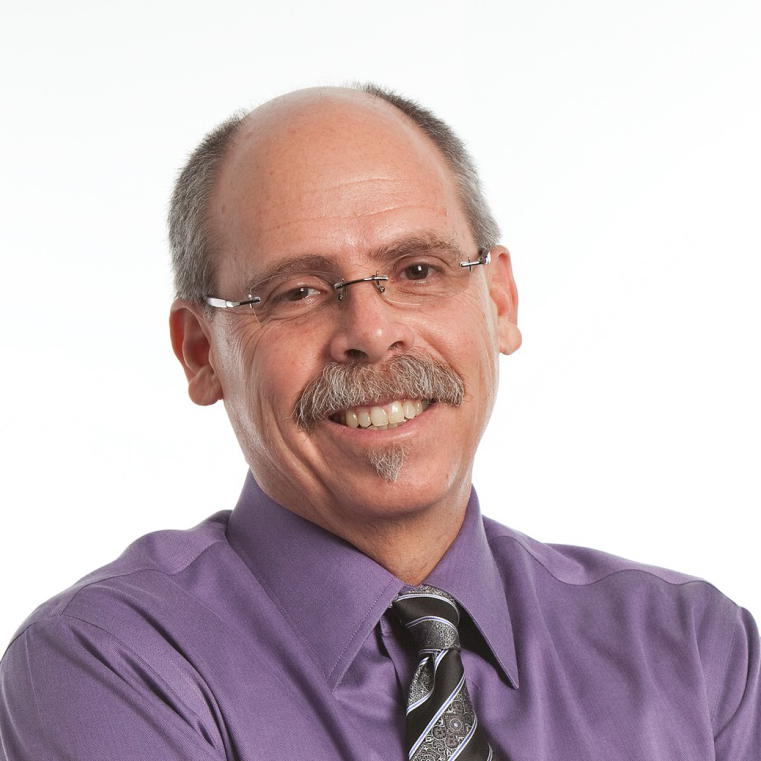 Dave Lewis, Vice President, ProList, Inc.
Dave Lewis, the "other" Dave in SnailWorks' Dave and Dave team, provides the day-to-day leadership for the company's sales and marketing efforts, and establishes the vision and leadership for new product development. He is a nationally known expert on direct mail and postal matters and has spoken across the country on a variety of direct marketing topics. He serves on the Board of Directors for the Association of Marketing Service Providers (AMSP) and was the 2008 recipient of AMSP's Luke Kaiser Award for his contributions to education in the direct mail industry.
Dave is a graduate of the University of Maryland. When he isn't mailing and marketing stuff, Dave enjoys buying (and even occasionally playing) guitars and traveling.
Sponsors
Partner
Complimentary
Session Sponsor
Virtual - Zoom Meeting

Monday, April 19, 2021 1:00 PM - Friday, April 23, 2021 2:00 PM (EDT)
Categories
Education - Seminars, Workshops, Tutorials