Production Day
Wednesday, April 27, 2022 (8:30 AM - 5:00 PM) (EDT)
Description
This comprehensive, training seminar is led by industry experts steeped in print, data processing and personalization, mailshop and postage. You'll get everything you need to know to produce effective campaigns from the very beginning of the process, including:
Matching design with print methods to achieve the best quality, schedule and budget to meet your needs;
Understanding how good data, personalization and construction work together to produce effective mail packages
Controlling your postage costs and managing in-home delivery dates
Check out the schedule below!
8:30 – 9:00 AM – Registration
9:00 – 9:10 AM – Welcome & Intentions of the Day
Speakers: Felicia Seibert, Director, Production, CDR Fundraising Group; Meredith Piemme, Business Development Director, Production Solutions;
9:10 – 9:45 AM – State of the Industry & Intro to Paper
Speakers: Meredith Piemme, Business Development Director, Production Solutions; Rob Kline, Sales Representative, Veritiv
9:45 – 10:15 AM – The Pre-Production Process
Speakers: Michelle Johnston, Senior Manager Strategic Development, Production Solutions; Pat Dobson, Production Director, Lautman Maska Neill & Company
Everything you need to know to kickstart creation of your direct mail campaign, positioning it for success as it rolls through the process. We'll begin with scheduling and finish with final art ready to send to a printer, touching on DM best practices and why it's critical to involve your production partners from the start.
The importance of communicating with all parties.
Navigating schedules in the current production environment.
What your Production person needs to know—and why
10:15 – 11:00 AM – Conventional & Variable Printing, Workflows, and 2022 Challenges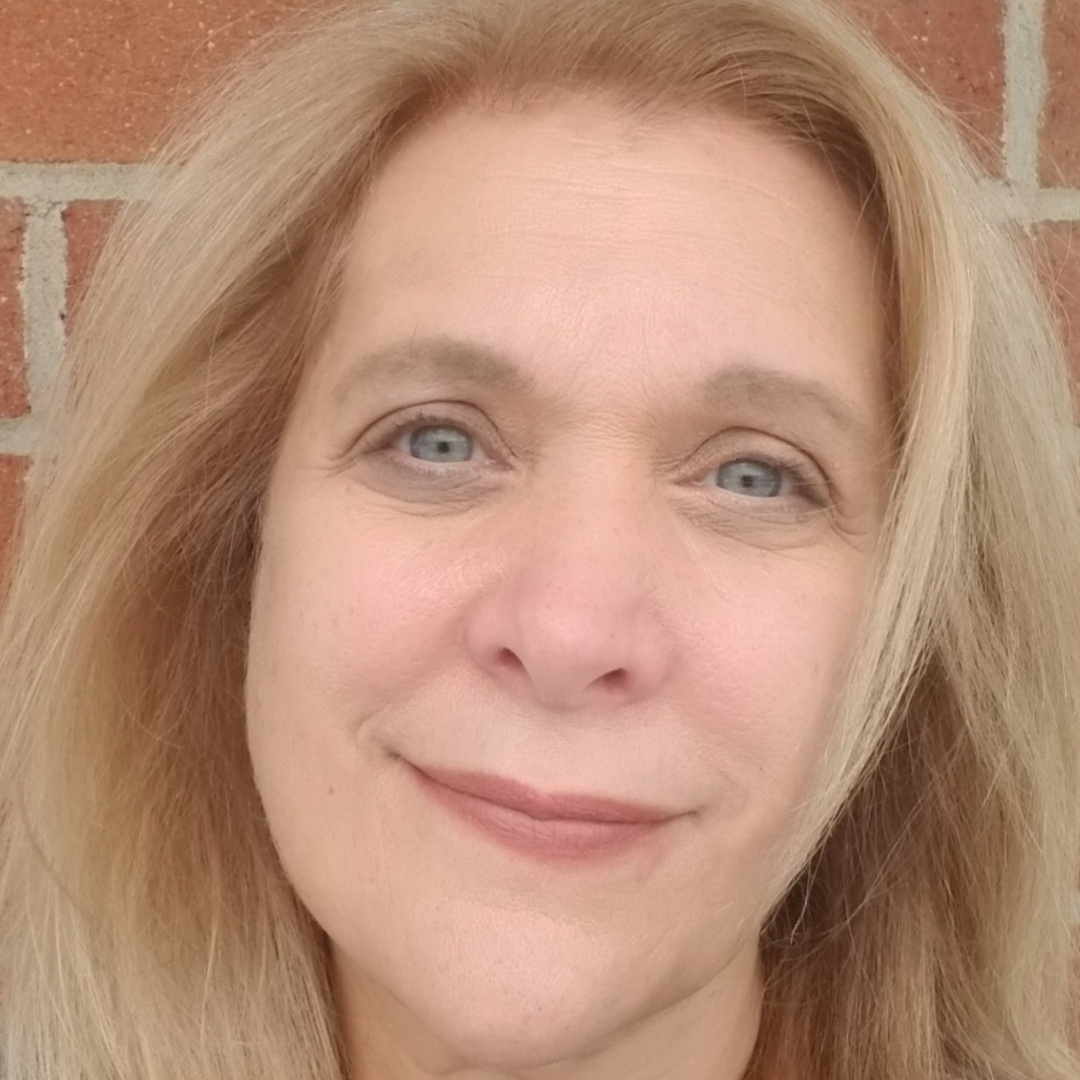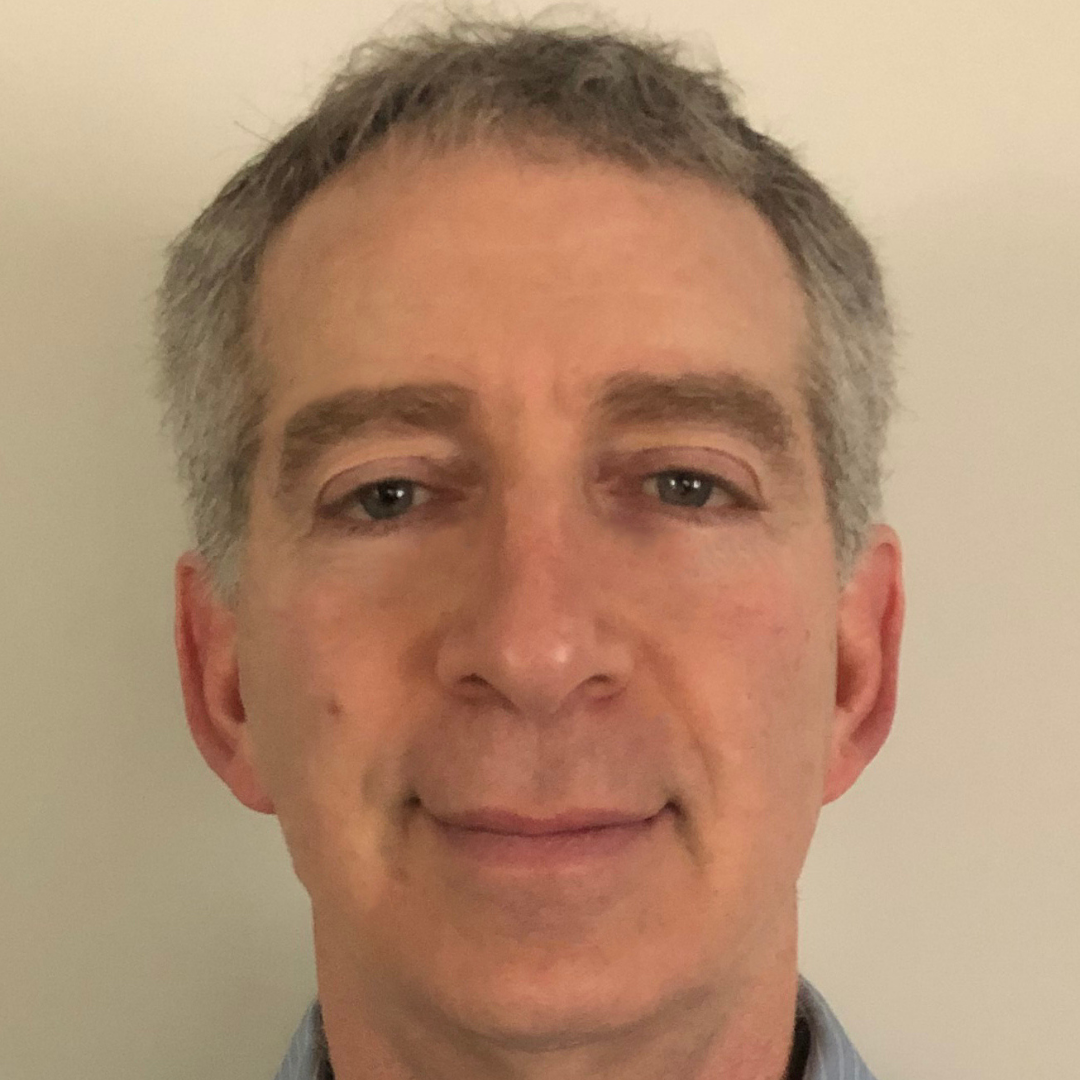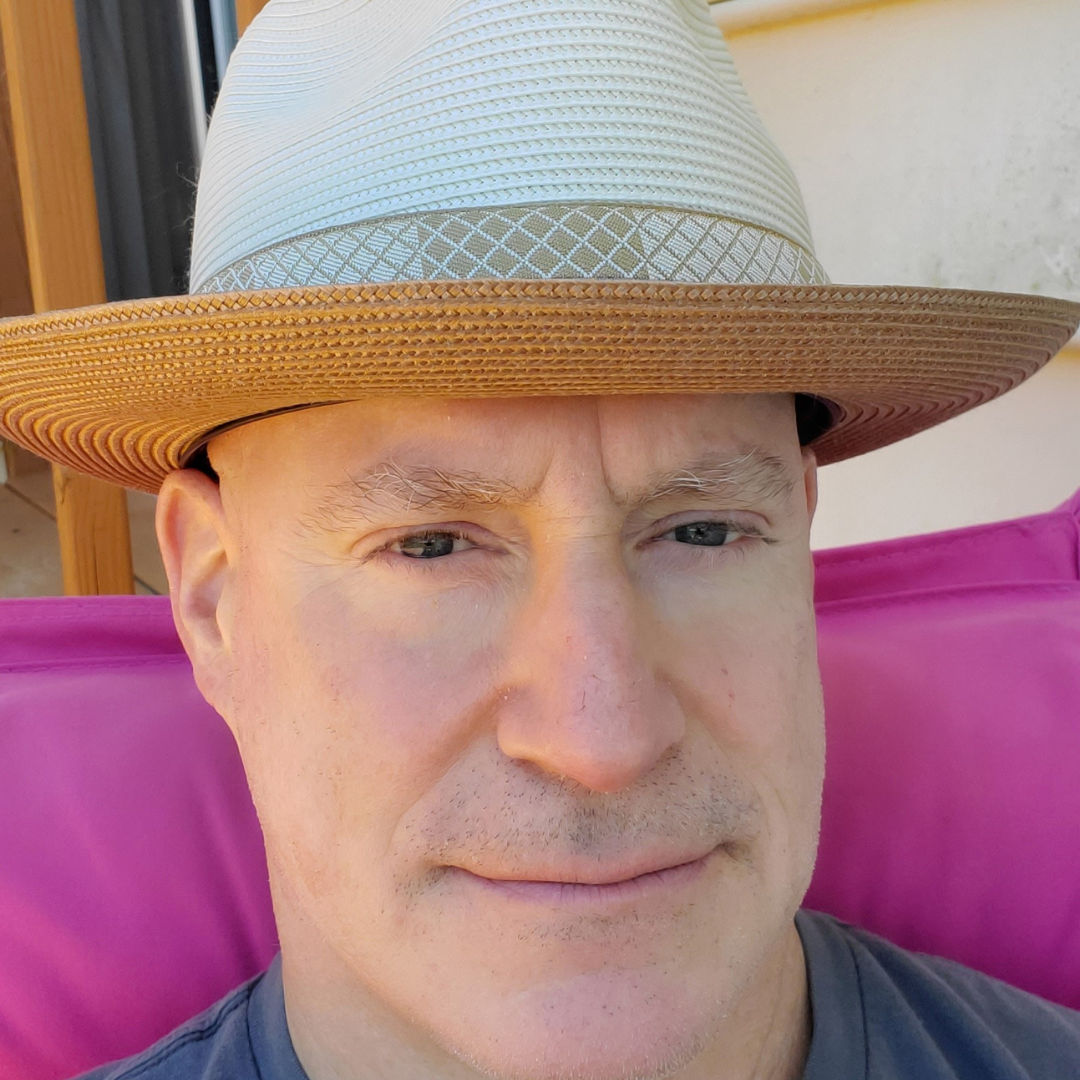 Speakers: Aleka Agapitides, Account Executive, Rite Envelope; Joel Kaufman, Senior Account Executive, CCG; Alan Rich, President, Nova Label
The printing process is one of the single most important elements of a mailed campaign. Don't leave it to chance. In this segment, we will discuss the current challenges of managing direct mail in 2022, different print technologies for your envelopes, labels and printed components, as well as the different production workflows you can choose. As vendors, we are your partners, and as such, your technical resource to be sure your design fits and prints efficiently within our equipment.
Engage with supplier partners
Save time and delays
Save potentially 1000's of dollars in production costs
Minimize postage with proper planning
Eliminate need for rework and redesign
Available optional workflows and how to be more flexible in today's volatile industry conditions
11:00 – 11:15 AM – Break
11:15 – 12:00 Noon – Data Hygiene/Data Processing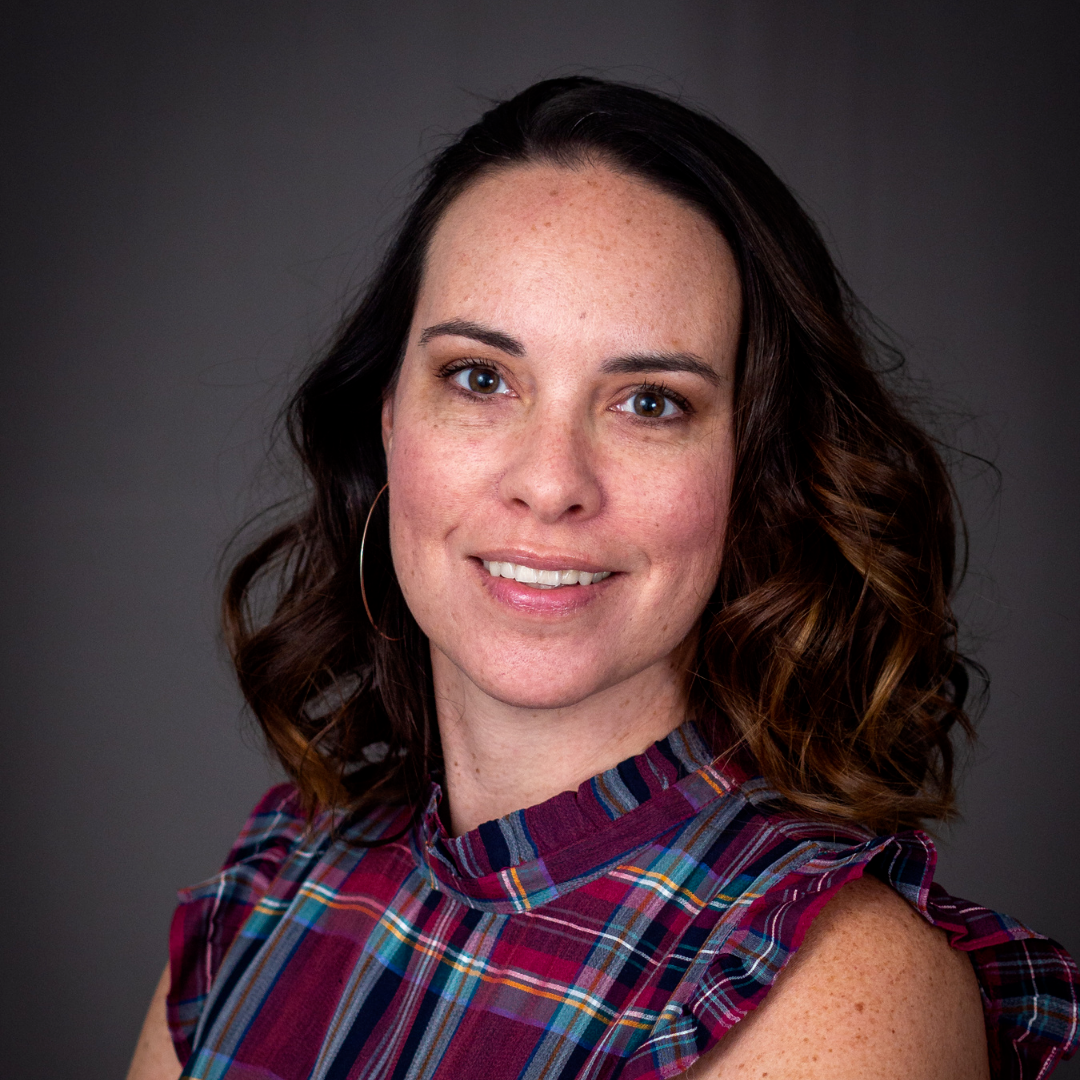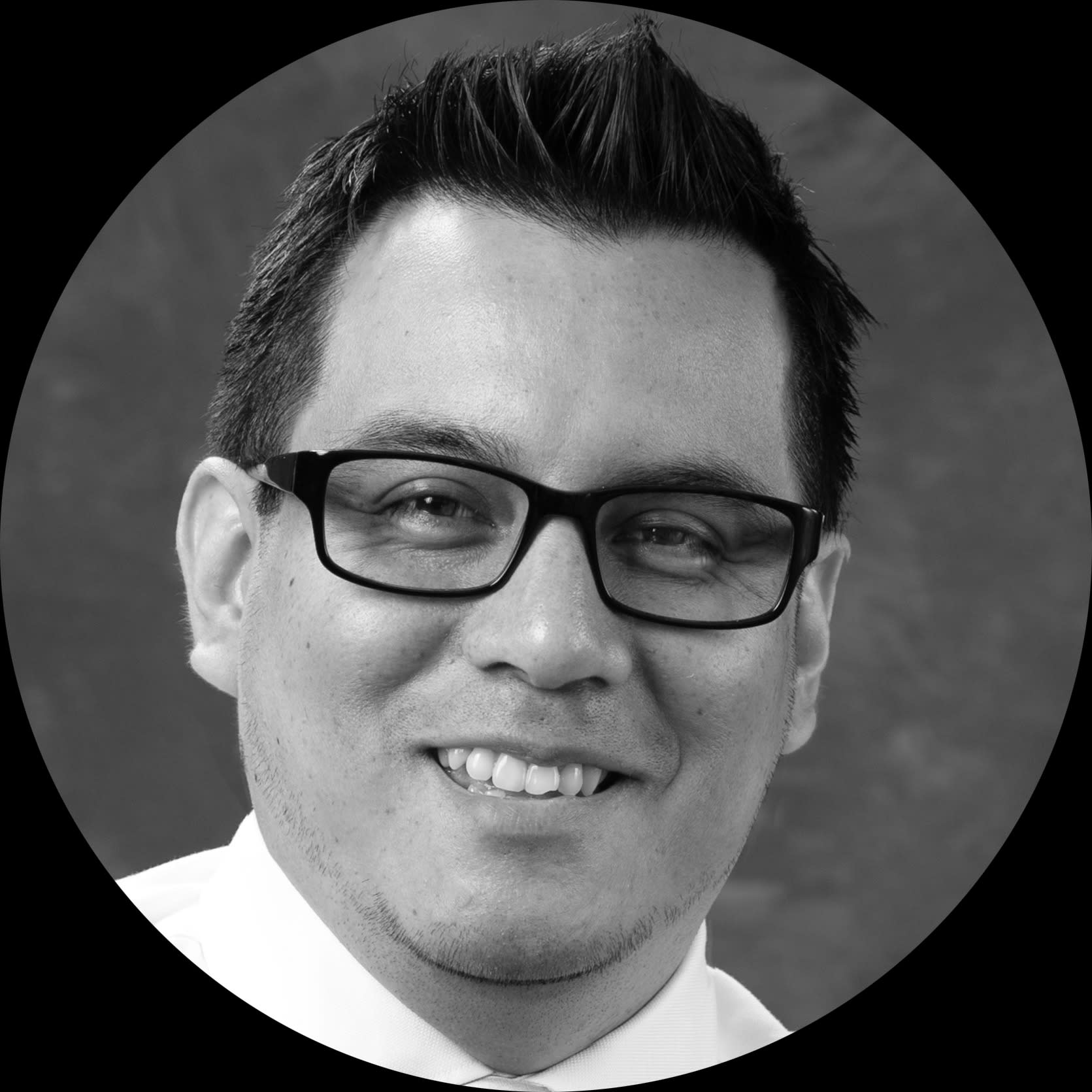 Speakers: Meredith Piemme, Business Development Director, Production Solutions; David Padilla, President and Founder of CorePro Data Direct; Laura Rynkiewicz, Audience Strategist, Nexus Direct
This session will focus on strategies to amplify the power of your mail files so you can reach the most critical donors! Every step in the production process is important, but it all starts with the data. Who are you contacting? What response should you expect? With proven tips and tricks backed by real-world examples, we will show you how Data Processing shouldn't just be an afterthought – it should be your FIRST thought when it comes to direct mail campaigns.
What are the Most Critical Details needed for complete Data Processing Specs?
The Five Most Common Data Processing Missteps and How to Avoid Them
Personalization Strategies for Speaking Directly to Donors
How Data Hygiene can deliver precision to your mail files
Discussion on the current Data Privacy environment
12:00 – 1:30 PM – Break/Lunch/Tours
1:30 – 2:15 PM Mail shop – The ins and outs of mail shop and fulfillment processing
Speakers: Joel Kaufman, Senior Account Executive, CCG; Fernando Pagkalinawan, President, Integram
During this session you will learn everything you've EVER wanted to know about how direct mail arrives to the mail shop and gets transformed from sheets and rolls of paper into letter packages that arrive in mailboxes across the country. You'll also hear from a fulfillment specialist that handles the mail shop for unique projects that range from simple to highly complex.
Key takeaways are:
The print is ready and/or shipped to the mail shop. Now what?
Considerations during the personalization process, data processing, and quality control
The final steps. Trim. Fold. Insert. Mail – sounds simple, it's not!
How a fulfillment house can automate the production process.
2:15 – 3:00 PM – The USPS and Postal Logistics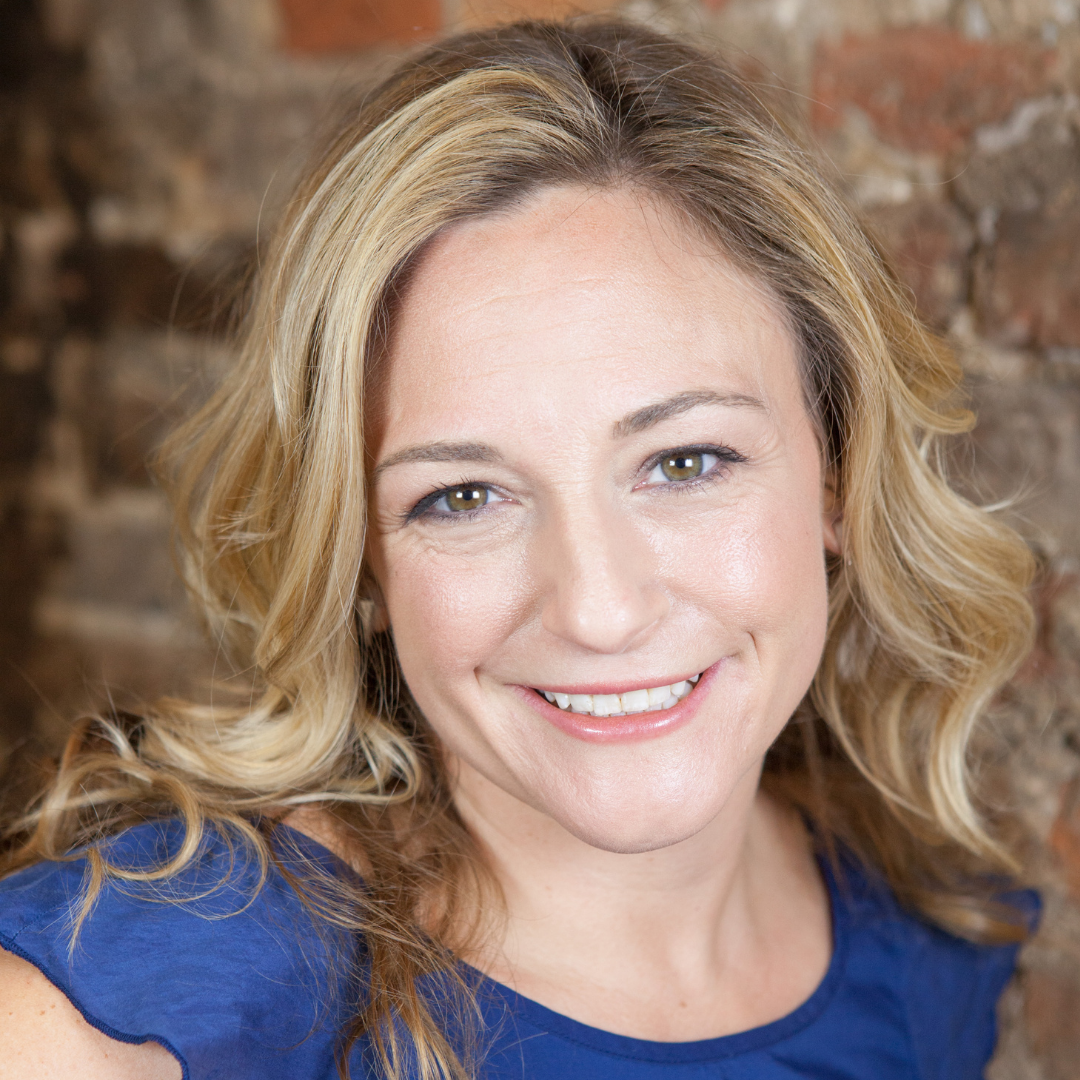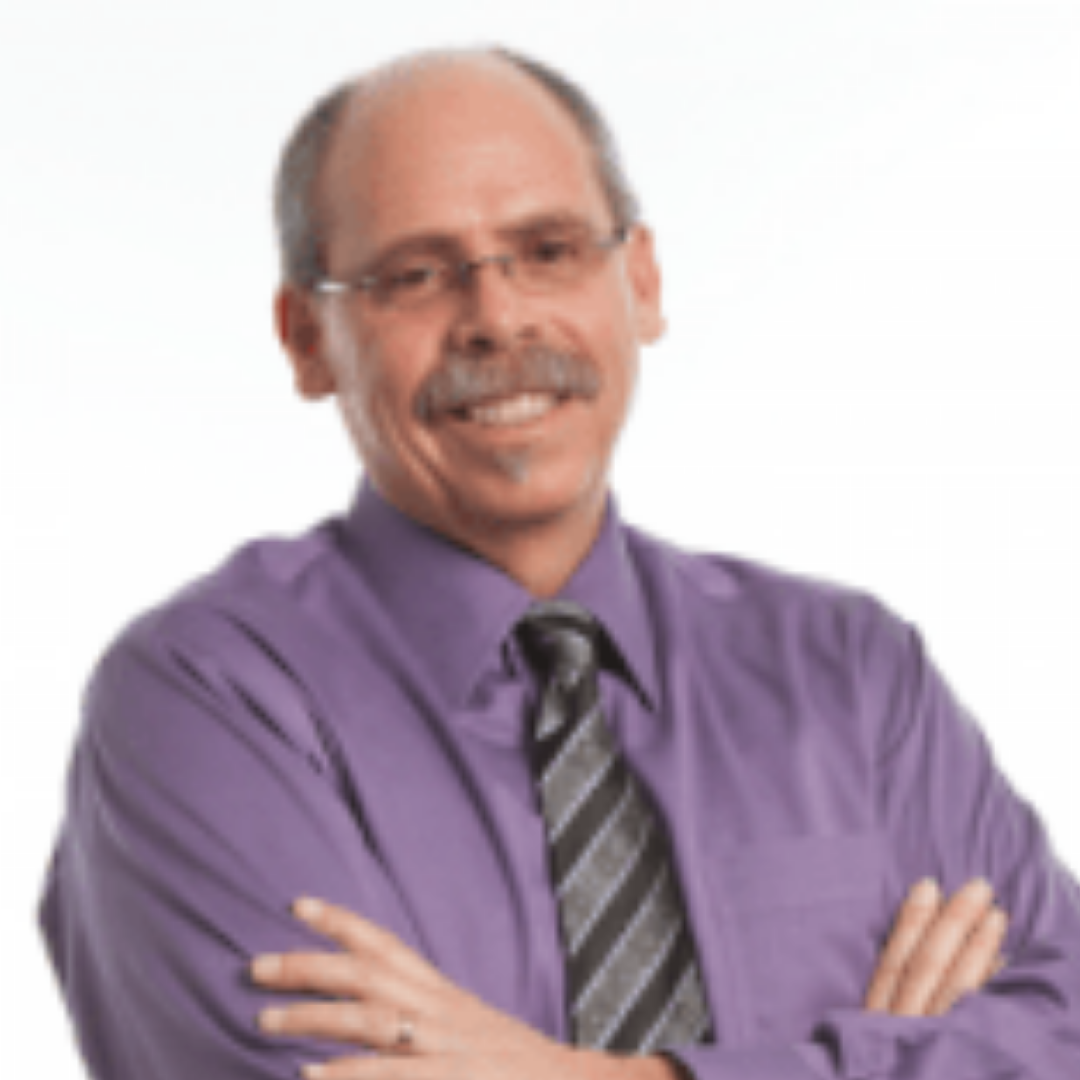 Speakers/Moderator: Carolyn Angelini, Director of Resource and Supplier Relations, Production Solutions; Dave Lewis, President, SnailWorks
An overview of the State of the Postal Service and what we may see in the future.
Review of Postal Logistics Strategies.
How to approach planning and tracking of your mailings to meet your targeted in-home dates.
Tips on how to navigate some of the most frequently asked postal questions.
3:00 – 3:30 PM – Wrap Up/Q&A
Speakers: The Entire Group of Presenters
---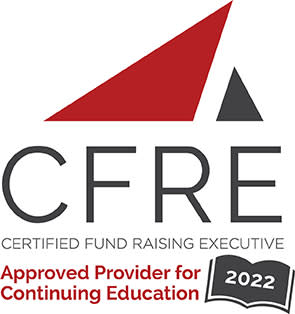 Production Day is available for CFRE Continuing Education Points!
Full participation in Production Day is applicable for 7 points in Category 1.B – Education of the CFRE International application for initial certification and/or recertification.
---
THANK YOU TO OUR WONDERFUL PARTNERS!
| | | |
| --- | --- | --- |
| | | |
| Tote Bag Partner | Session Partner | Session Partner |
| | | |
| --- | --- | --- |
| | | |
| | | |
| Session Partner | Session Partner | Session Partner |
| | |
| --- | --- |
| | |
| Lunch Partner | Breakfast Partner |
SPEAKERS BIOS
Aleka Agapitides, Account Executive, Rite Envelope
Aleka is an experienced direct marketing professional with proven success in all facets of production and sales. She is accomplished in relationship marketing, communications and being a solutions provider, along with being a self-proclaimed networker and relationship builder.
Additionally, Aleka has an extensive background with both the for profit and non-profit segments and her experience ranges from involvement in the agency world to customer service and sales for the print manufacturing, mailshop and the fulfillment industries.
Most recently, Account Executive at Rite Envelope and Graphics, her focus is on business development and sales as well as finding solutions to her clients' ever changing print needs. She is on the frontline of where it's at in what needs to be done and connects with key players in the direct mail world to ensure best practices being practiced always. Being a valuable consultative resource to all involved is the sales motto she lives by while striving to be of help to her network and those she serves. She is a consummate hands-on professional who visualizes and lives by the "big" picture and is definitely someone to have on your team to get proven results.
Carolyn Angelini, Director of Resource and Supplier Relations, Production Solutions
Joining Production Solutions in February of 2016, Carolyn brings national and international direct mail experience to our leadership team as Director of Resource and Supplier Relations. Carolyn has more than 20 years of experience facilitating supplier relationships across various operational areas with a significant portion of her career focused on supply network planning of direct mail and postal logistics solutions.
Carolyn's primary role, in addition to directing and developing our Resource Team members, is to provide a unified voice and consistent experience for our supplier partners. We say often within our company and to prospective clients and suppliers that we have two client types: clients and suppliers. It is essential to our mission and our brand that each group be serviced with mutual levels of profitability and trust, while delivering the best value possible. Carolyn is on point to ensure this essential component to our corporate success is aligned internally and externally for our supplier partners and Production teams. Carolyn's disciplined approach to project management and experience along with her depth of knowledge in the direct mail and supply chain fields enables us to bring additional supplier redundancy, diversity, thought leadership, and strategy.
Pat Dobson, Production Director, Lautman Maska Neill & Co.
Tracy Fabian, CEO, INTEGRAM
Tracy is CEO of INTEGRAM, a direct mail print and production vendor specializing in rapid response mailings. Tracy started her direct mail career 9 years ago as a Sales Executive with INTEGRAM and was elevated to the CEO position in early 2018. Today, she is not only responsible for the continued growth and financial success of INTEGRAM, she stays hands on in the industry by leading the Sales and Marketing efforts of the organization. Her regular direct work with clients and vendors has enabled Tracy to maintain the successful relationships that are vital to a rewarding career in direct mail.
Outside of INTEGRAM, Tracy enjoys traveling, relaxing at the beach and spending time with her family. She is the proud wife of a retired Air Force veteran and through his service, they moved 14 times in 20 years, once moving 3 times in a single year. One may consider Tracy an expert in packing and unpacking boxes.
Michelle Johnston, Senior Manager Strategic Development, Production Solutions
Joel Kaufman, Senior Account Executive, CCG
Joel was born into his family printing business (Presstar Printing Corporation) and worked there regularly through high school. He graduated with honors from RIT in printing management and also earned his MBA degree from Maryland. Joel started off selling, working his way up over 12 years to EVP, running the daily operations. He served on the regional printing association board, up to its presidency and has written articles for regional outlets and trade publications. Some of Joel's clients encouraged him to start using his expertise and depth of industry knowledge to teach others. Joel has participated at dozens of DMAW and other events up and down the East Coast since.
Joel was instrumental in selling Presstar to a national print consolidator in 1996. Upon selling the business, he became a top cross-selling rep within the consolidated companies and was exposed to many different plants having different print/direct mail capabilities. In 2006, Joel reunited with his previous plant manager from Presstar and joined Chromagraphics. The two of them later became part of a new ownership group before merging Chromagraphics into CCG about a year ago.
Outside of work, Joel enjoys spending time with his family and friends, traveling with his wife, and is an accomplished wood artist and an avid golfer.
Rob Kline, Sales Representative, Veritiv
Rob Kline is a 33-year veteran in paper industry. Rob started his career with Alling and Cory where we trained at RIT and went on to earn the Presidents Club award 6 out of 9 years. In 1999 he moved to Unisource which is now Veritiv a Fortune 500 Company. Veritiv is a full-services provider to print, publishing industry along with the packaging and JanSan solutions. Rob enjoys finding supply chain solutions for his large to mid-sized customer in the printing arena.
These days when not searching for paper, Rob likes to spend time outdoors hiking in Patapsco State Park with his wife and Golden Retriever or swinging the golf club.
Dave Lewis, President, SnailWorks
Dave Lewis, the "other" Dave in SnailWorks' Dave and Dave team, provides the day-to-day leadership for the company's sales and marketing efforts, and establishes the vision and leadership for new product development. He is a nationally known expert on direct mail and postal matters and has spoken across the country on a variety of direct marketing topics. He serves on the Board of Directors for the Association of Marketing Service Providers (AMSP) and was the 2008 recipient of AMSP's Luke Kaiser Award for his contributions to education in the direct mail industry.
Dave is a graduate of the University of Maryland. When he isn't mailing and marketing stuff, Dave enjoys buying (and even occasionally playing) guitars and traveling.
David Padilla, President and Founder of CorePro Data Direct
David is the President and founder of CorePro Data Direct. With nearly two decades of experience in Direct Mail data processing and analysis, CorePro Data Direct has become a premium data services provider in the NOVA Metro area. Past speaker at the 2019 Ruffalo Noel Levitz Conference and NOVA PCC's PCC Week 2019, David has worked on thousands of non-profit organizations' fundraising campaigns. He has also worked as an exclusive data services partner for multiple educational institutions including top-10 ranked Johns Hopkins University's Office of Annual Giving. David's experience includes working for a premier Direct Marketing agency in the Washington, DC Metro area that gives him a great foundation on direct mail best practices and strategies. He was later tasked with founding a full-service direct mail processing operation from the ground up. He has manned – and many times, serviced :) – personalization and bindery equipment, giving him an advantage in the field. David's approach to data includes using unique data parsing techniques to unlock specific data patterns and try to anticipate project needs. He dislikes the "garbage-in, garbage-out" data approach and loves consistent accurate executions for his clients.
David currently sits on the Executive Board for the Northern Virginia Postal Customer Council (NOVA PCC) and is a proud DMAW Member.
Meredith Piemme, Business Development Director, Production Solutions
Lover of all things design and print, total direct mail geek. Meredith's 25-year career spans both sides of the industry. Managing direct mail production for several nonprofits, moving directly into the commercial printing industry as a small business owner, and finally combining her love of nonprofits and direct mail at Production Solutions. When not supporting clients, industry colleagues, and supplier partners, you can find Meredith enjoying a cup of coffee while reading up on business and economics, crushing it at Orange Theory Fitness, or chasing after her 4 amazing offspring.
Alan Rich, President, Nova Label
Alan Rich is President of Nova Label Co., Inc., a local manufacturer of custom printed pressure sensitive labels for all facets of direct marketing, industrial applications, and food packaging. For over 35 years in the printing industry and member, supporter, volunteer, vendor partner, and past board member of DMAW, Alan helps to grow and promote networking and informative programming to the DMAW membership and consults with his print customers to better utilize his services to provide the best product possible.
When not spending time running his business and volunteering, Alan spends any extra time with his family and works as a visual artist, studio painting abstracts, still life and landscapes, and outdoors doing urban sketching. You might have seen some of his work offered to the DMAW/EF Silent Auction during the Bridge Conference and posted to Linkedin. He also shows around the DC metro area as well as in Rehoboth Beach, DE.
Laura Rynkiewicz, Audience Strategist, Nexus Direct
Laura's professional marketing career has evolved over the last 17 years into a hybrid role of Audience Strategist. In this role, she thrives on pushing the envelope, testing new and creative elements in data and targeted audience selection, never afraid to step outside the box. Persistent with new donor acquisition strategy and cost negotiations, Laura possesses the ability to leverage initial cost savings into sustainable long-term program growth.
Felicia Seibert, Director, Production, CDR Fundraising
Felicia has been leading print production and sourcing at agencies for over 25 years with a emphasis on producing direct mail for nonprofit clients. She is focused on partnership and development of vendor relationships, integration, changing industry technologies, data, and USPS expertise which are all important to bringing creative ideas to reality in a cost-effective fundraising piece. Felicia is also a Six Sigma Green Belt, leading innovation, change, and strategic thinking and a member of the agency's DEI initiative. She has recently moved back to the East Coast after spending 18 years in Southern California.
Corporate Communications Group
800 Commerce Drive



Upper Marlboro

,

MD

20774

United States



Wednesday, April 27, 2022 (8:30 AM - 5:00 PM) (EDT)
Categories
Education - Seminars, Workshops, Tutorials