It's a Great, Great Sustainers World
Wednesday, September 16, 2020
Description

If there's anything we've learned from this pandemic, it's the tremendous power of monthly donors!
Even throughout the past few months, many organizations have seen their sustainer files grow bigger and bigger both through digital, direct mail and telephone efforts.
Early on nonprofits worried that sustainers would cancel but they were quick to implement special programs to mitigate that risk. This paid off nicely.
During this special virtual sustainer day on September 16th, spread out over the day, you'll hear from Brady Josephson of NextAfter about ways to improve your online giving forms focused on improving your sustainer conversion in a session filled with practical experiments.
Next you'll hear from Vicky Barrett-Putnam from the Sierra Club on how they've been keeping and growing sustainers using direct mail, emails and telemarketing. Finally you'll hear from Shoni Field of the British Columbia Society for the Prevention of Cruelty to Animals how they've been growing using digital acquisition.
There's something here for organizations of any size and we hope this will get you even more excited to grow your sustainers in the next few months, so you'll start the year 2021 off even better!
---
8:30 am – 9:30 am
Session Title: How are nonprofits using their website, donation pages, and emails to encourage recurring giving?
That's one of the questions the NextAfter Institute has been asking in their research by making one-time and recurring donations to over 300 organizations and tracking the online giving experience and sub-sequent emails. In this session, you'll get some of the key findings from this research as well as some tips to optimize your online giving experience to get more recurring donors based on real experiments.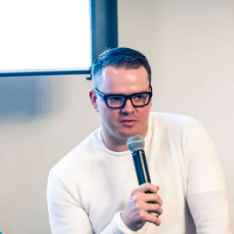 Presenter: Brady Josephson, Managing Director, NextAfter Institute
Brady is the Managing Director of the NextAfter Institute where he performs original research, develops evidence-based resources, and provides data-driven training to help organizations raise more money online to fund their life-changing work.
A charity nerd, adjunct professor, and international speaker, his thoughts have been featured in The Huffington Post, NPR, and The Chronicle of Philanthropy among others. He was the lead researcher and author of The Canadian Online Fundraising Scorecard, The State of Nonprofit Donation Pages, and The State of Nonprofit Email Cultivation. Brady is also a host of The Generosity Freakshow — a podcast discussing how we can improve, optimize, and grow giving.
He lives just outside Dallas, with his wife, Liz, son, Hendrix, dog, Melly, and cat, Thor. You can connect with him on LinkedIn here and follow him on Twitter, @bradyjosephson.
---
1:30 pm – 2:30 pm
Session Title: How to improve your sustainer program's pulse and circulation. Motivation. Cultivation. Circulation
Two of the most challenging parts of a monthly giving program are ongoing cultivation and retention.
What happens there is crucial to the overall success and growth of sustainers. Vicky will share her decades of monthly giving experience focusing on the health and growth of their programs. The learnings and approaches can be applied for sustainer programs of all sizes.
We'll address monthly donor motivation/acquisition, cultivation and retention approaches, with practical tools and resources that can be applied to organizations with sustainer programs of all sizes.
Attendees will learn:
How to acquire small monthly donors and mid-level monthly donors ($100 a month or more)
How to cultivate and keep monthly donors
How to upgrade monthly donors
How to reactivate monthly donors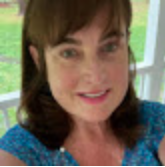 Presenter: Vicky Barrett-Putnam, Senior Director, Donor Development & Acquisition Strategies at the Sierra Club
Vicky Barrett-Putnam is the Senior Director, Donor Development & Acquisition Strategies at the Sierra Club. She has worked for the organization for 23 years. In her current role, Vicky manages several of the Club's direct marketing programs, including: prospecting, additional gift appeals, monthly donors, mid-level donors, telemarketing and a wide variety of other fundraising programs. Over the last 23years, Vicky has literally raised 100s of millions of dollars, acquired millions of members/monthly donors and upgraded 100s of thousands donors for the Sierra Club. She has also saved the Sierra Club millions of dollars by renegotiating vendor contracts and has enhanced vendor services. Born and Raised in the San Francisco Bay Area, Vicky now lives in rural Bath, NC and works remotely for the Sierra Club traveling to
Oakland one week a month. An avid animal lover, Vicky shares her home with 10 dogs, 2 cats, an Umbrella Cockatoo and a very understanding husband Sam Putnam who works for HRC.
---
4:15 pm – 5:15 pm
Session Title: Digital tactics to grow your sustainer program
The explosion of digital giving has made growing a sustainer (monthly) donor program a lot more accessible for small and mid-sized organizations. Previously, the upfront investment required, twinned with delayed revenue (over a one-time gift) often made active growth of a sustaining program seem like an unaffordable luxury.
Now, digital strategy can help mitigate both cost and revenue implications. Shoni will share 5 tactics using digital to help grow your sustaining donor program, and where to invest more once you are able.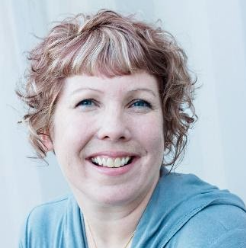 Presenter: Shoni Field, Chief Development Officer at the British Columbia Society for the Prevention of Cruelty to Animals
Shoni Field is a strategist who sees digital as a force for organizational transformation. As Chief Development Officer at the British Columbia Society for the Prevention of Cruelty to Animals she runs a full-spectrum fundraising program that regularly exceeds industry benchmarks; where nearly one quarter of all individual donors give monthly. Shoni has been fundraising for more than 22 years for causes including environmental, youth, health and international development.
Sponsors
Silver
Jackson River
Webinar

Wednesday, September 16, 2020
Categories
Education - Seminars, Workshops, Tutorials