Description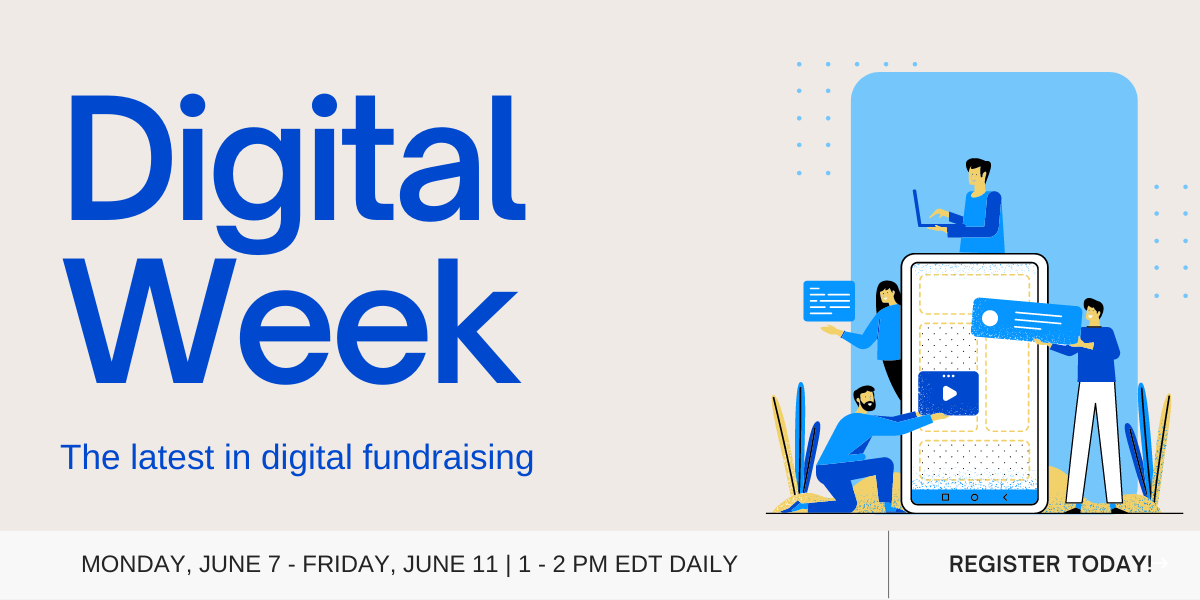 All things digital fundraising will be covered in this Webinar-A-Day, week-long program, beginning Monday, June 7 thru Friday, June 11, 1 - 2 PM EDT.
These deep-dive sessions will cover everything from "Getting creative with premiums for a strong multi-channel donor experience" to "COVID/emergency donor retention".
Register to secure your spot today!
---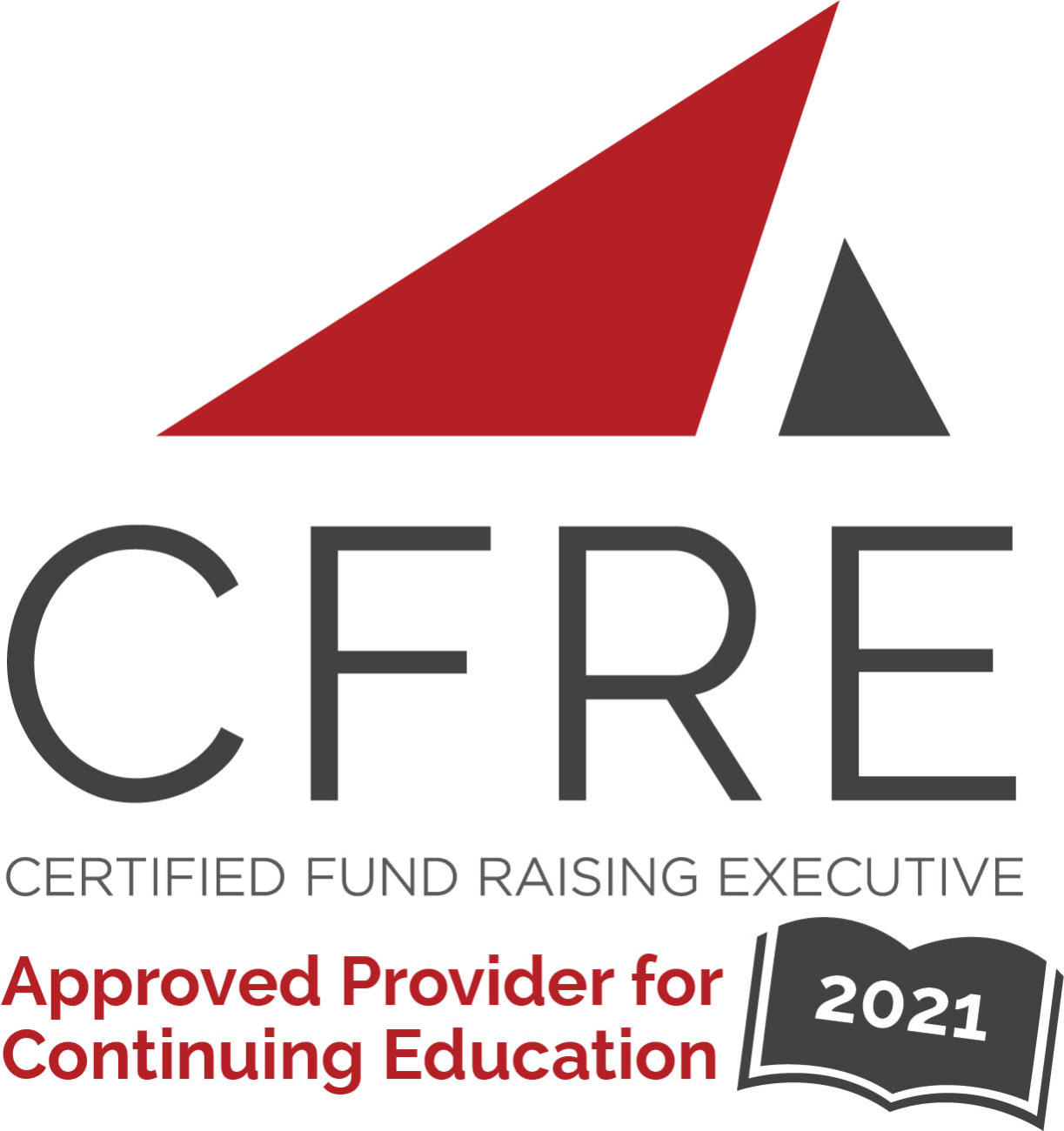 These DMAW educational sessions are available for CFRE Continuing Education Points! Full participation in Digital Week is applicable for 5 points (1 per day) – Education of the CFRE International application for initial certification and/or re-certification.
---
* Schedule subject to change
Monday, June 7 | 1 - 2 PM EDT
M+R Online Benchmarks 2021: You Vs Everyone Else
Ever wonder how your email, web, social media, and digital advertising results stack up? Now you can know for sure: The 15th annual M+R Benchmarks Study is your in-depth review of what's working, what's trending, and what's changing for online fundraising, advocacy, and marketing. We'll walk through topline metrics on everything from Facebook fundraisers to SMS to digital ads and be on hand to answer your burning questions about how to use data to make strategic decisions.
Attendees will:
Know how you stack up to your friendly competition and others in the industry and see how far you are from "normal"
Ask the experts your burning questions about metrics, data -collection, and strategy
Understand how to use this data to get stakeholder buy-in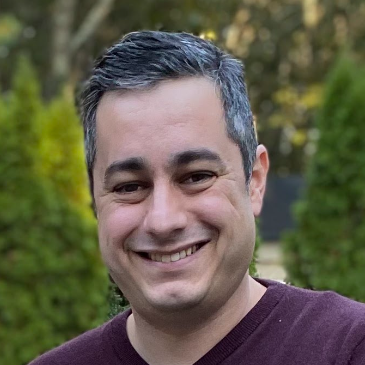 Will Valverde, Senior Creative Director, M+R
Will has spent fifteen years helping major nonprofits develop memorable digital advocacy and fundraising campaigns, with a special focus on creative engagement. He is the lead writer of the M+R Benchmarks Study, and the co-writer of The M+R Guide to Effective and Ethical Direct Response Creative.
Theresa Bugeaud, Director of Data Analytics, M+R
Theresa specializes in data analysis, management, and reporting. In addition to leading the data analysis for M+R's yearly Benchmarks report, she is responsible for evaluating list-building, fundraising, advocacy, and advertising strategies to create actionable recommendations for a variety of clients. Before coming to M+R, she worked in a variety of political and nonprofit roles, all incorporating key elements of quantitative analysis.
---
Tuesday, June 8 | 1 - 2 PM EDT
The Future of Digital Advertising
With Google's plan to depreciate third-party cookie within the next year, it's more important than ever for your organization to reassess your digital advertising program and plan for the future. Is your data ready? Are you spending in the right channels based on your budget? What should you test now to get ready for the cookieless future? In this panel discussion, you'll hear from practitioners with decades of experience in the field on the implications of the cookieless future and what you need to do to get ready, no matter the size of your digital program.
Attendees will:
Learn how the cookieless future will impact your organization's digital advertising program
Identify advertising tactics and channels to test and adopt in your program to prepare for the change
Learn how having the correct data on your supporters will aid in future advertising performance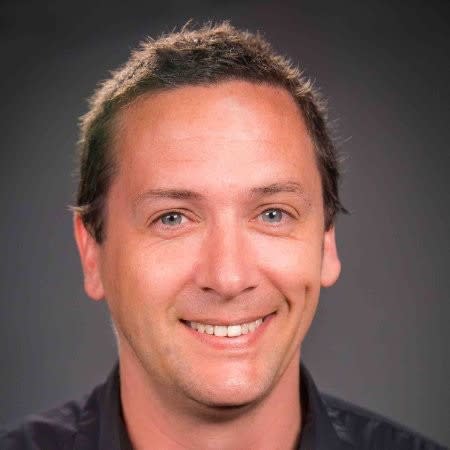 Pete Ellard, Partner, Executive Vice President, Nexus Direct
As the EVP of Digital Services at Nexus Direct, Pete loves to use analytics and data to determine client strategies and forecasting. With almost 14 years of experience in SEO and Paid Search, Pete has seen and detailed all the changes and innovations that have been made to digital marketing as a whole. Believing that there is never really one magic digital marketing bullet that can deliver results, Pete likes to take an omnipresent approach so that the appropriate channels can work together to achieve success.
Mike Crump, Chapman Cubine Allen + Hussey
---
Wednesday, June 9 | 1 - 2 PM EDT
Getting Creative with Premiums for a Strong Multi-Channel Donor Experience
The thought of adding premiums to your fundraising program can be daunting – fulfillment, added expense – it can feel like a lot! But, if used creatively, premiums can augment your multi-channel direct response program AND make for an even stronger donor experience. In this session, you will hear from the Human Rights Campaign on how they used premiums during COVID to help their supporters show their support for LGBTQ equality … and stay connected to the cause. You will learn pitfalls to watch for when using email, SMS, ads and mail to offer a premium, tips to coordinate your ask strategies across channels, and some fun creative ideas you can take back to your own program!
Attendees will:
Learn how to use multiple channels to offer a single premium without cannibalizing results
Learn how to think outside the box to come up with premiums that are mission-centric and highly desirable to your audience
Learn how HRC has tested into various language and techniques around premiums to strengthen their program.
Walk away with fresh new premium ideas for your own program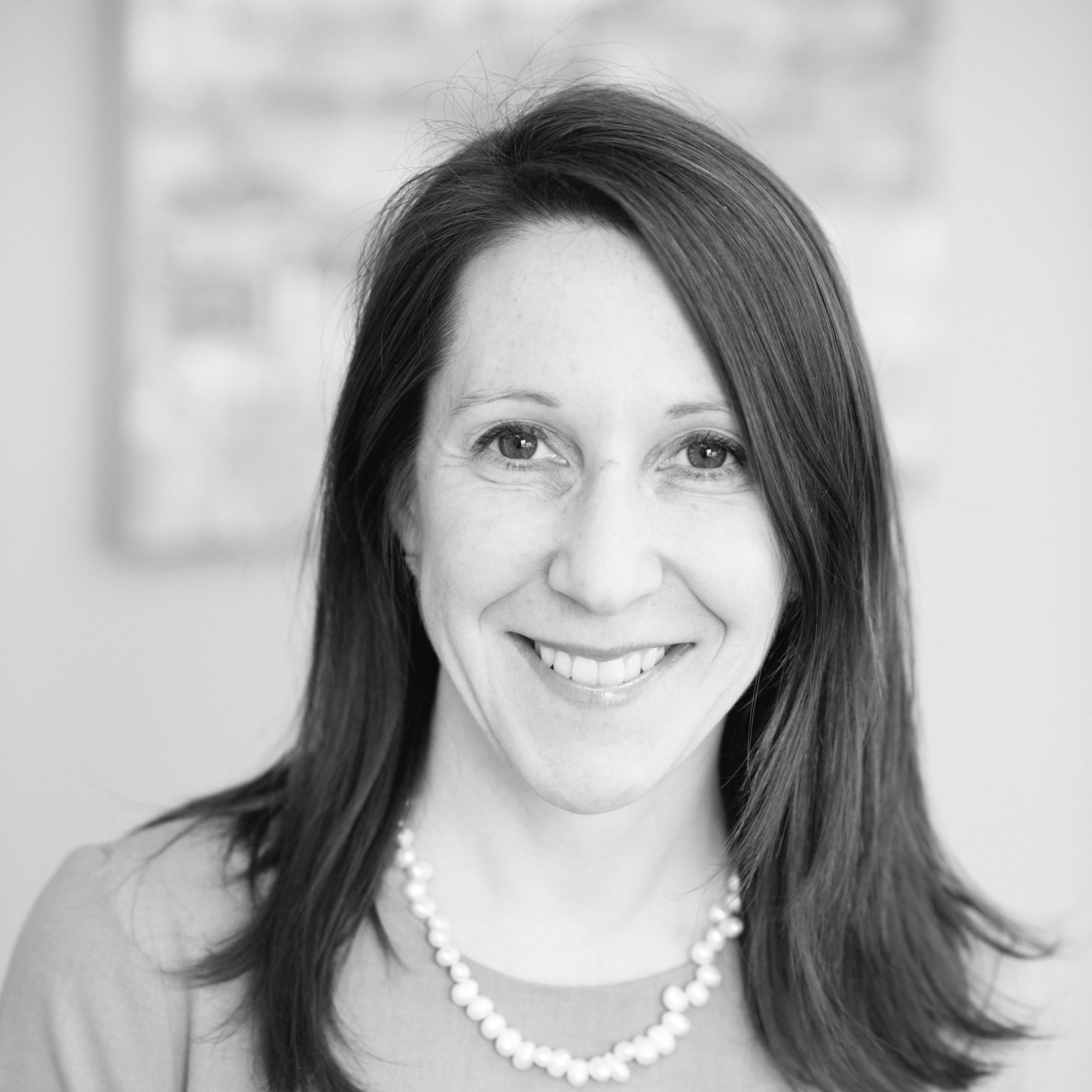 Lesley Hostetter, Senior Vice President, Lautman Maska Neill and Co.
Lesley is passionate about nonprofit fundraising and has launched hundreds of successful multi-channel campaigns in her career. As Senior Vice President at Lautman Maska Neill & Company, she oversees the fundraising campaigns for the Physicians Committee for Responsible Medicine, the Human Rights Campaign, and the Parkinson's Foundation. Lesley is also head of the Digital Department at Lautman.
Before joining Lautman Maska Neill & Company, Lesley worked with Landmine Survivors Network (LSN) as the Manager of Donor Relations, where she oversaw the direct mail and major donor programs. Before that, she worked at Adams Hussey & Associates, where she helped a wide variety of nonprofit and advocacy organizations to build their donor files and raise critical funds.
Lesley draws upon her extensive experience in fundraising through virtually every channel to manage complex programs for both small and large organizations. She enjoys sharing her knowledge, speaking often with the Direct Marketing Association of Washington, Nonprofit Technology Network, and others.
Lesley graduated from Saint Michael's College in Burlington, VT with a degree in Business Administration and International Marketing.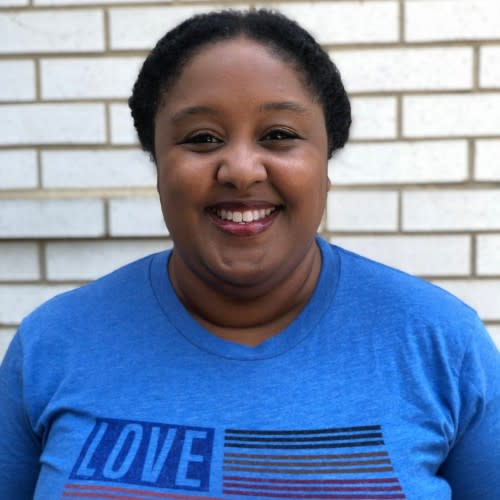 Kristina Williams, Deputy Director, Membership, Human Rights Campaign
Kristina Williams is an accomplished fundraiser with 10 years of experience in arts and advocacy organizations. Over the course of her career she has developed strong expertise in direct response fundraising and development operations. As the Deputy Director, Membership at the Human Rights Campaign she oversees the budget process as well as the day-to-day operations of a large and sophisticated direct response program. Additionally, she serves as a team leader on cross-channel fundraising and communications strategy and execution.
---
Thursday, June 10 | 1 - 2 PM EDT
The best new fundraising experiments

In this session, we'll uncover new fundraising experiments that unlock opportunities to increase donor conversion, raise more money, and get more people to say YES. We'll look at A/B and multivariate tests that are scientifically proven to increase fundraising revenue, from the new research journal produced by NextAfter.
You'll get: new ideas to test with your donors, insights that can unleash generosity from your website visitors, and see experiments from the cutting edge of behavioral science and optimization.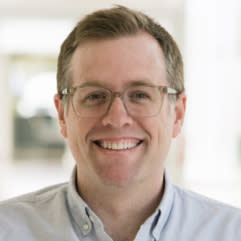 Jeff Giddens, President, NextAfter
As President of NextAfter, Jeff is responsible for leading client relationships by growing the capacity and effectiveness of their digital fundraising programs. Since joining NextAfter in 2014, he's helped lead research efforts to produce large conversion increases for more than 40 nonprofit clients.
Before NextAfter, Jeff lead the digital marketing department for Mark Cuban's television network, HDNet (later AXSTV). He also ran marketing and membership at North Texas Public Broadcasting, Dallas' triple-affiliate public broadcasting station.
In his decade-long nonprofit career, Jeff has consulted with a number of organizations such as Compassion International, Mercy Ships, Feed the Children, Hillsdale College, Dallas Theological Seminary, CaringBridge, and many others, helping grow digital fundraising programs and attract new supporters, donors, and dollars.
Jeff has spoken at a number of national nonprofit conferences including TEDx, the Direct Marketing Association Non Profit Federation, Association of Fundraising Professionals International, DonorDirect, Missio Nexus Conference, and the National Catholic Development Conference, among others.
Originally from Nashville, Tennessee, Jeff, his wife, and four kids live in the Lake Highlands area of Dallas, Texas. Jeff is a graduate of Abilene Christian University, where he majored in communication.
---
Friday, June 11 | 1 - 2 PM EDT
Retaining your COVID/emergency supporters in 2021 and beyond
Many individuals made gifts or signed up to be on your list for the first time in 2020 due to COVID. Now midway through 2021, how do you keep and cultivate these unique donors and prospects? Lumped in with the rest of the file and treated as such, these new supporters could be gone by 2022. But with proper segmentation, messaging, and cultivation, they may stay with you for years! During this panel discussion, you'll hear from Catholic Relief Services and the Actors Fund on how they've successfully retained emergency supporters in the past and what they're doing now for COVID supporters.
Attendees will:
Learn how organizations have historically pivoted post-emergencies to retain new supporters and how this situation is different
Learn how to convey ongoing need versus urgent need, now that COVID is beginning to fade and people are starting to resume a new normal
Learn how to determine what to expect with your COVID donor retention metrics – what's realistic?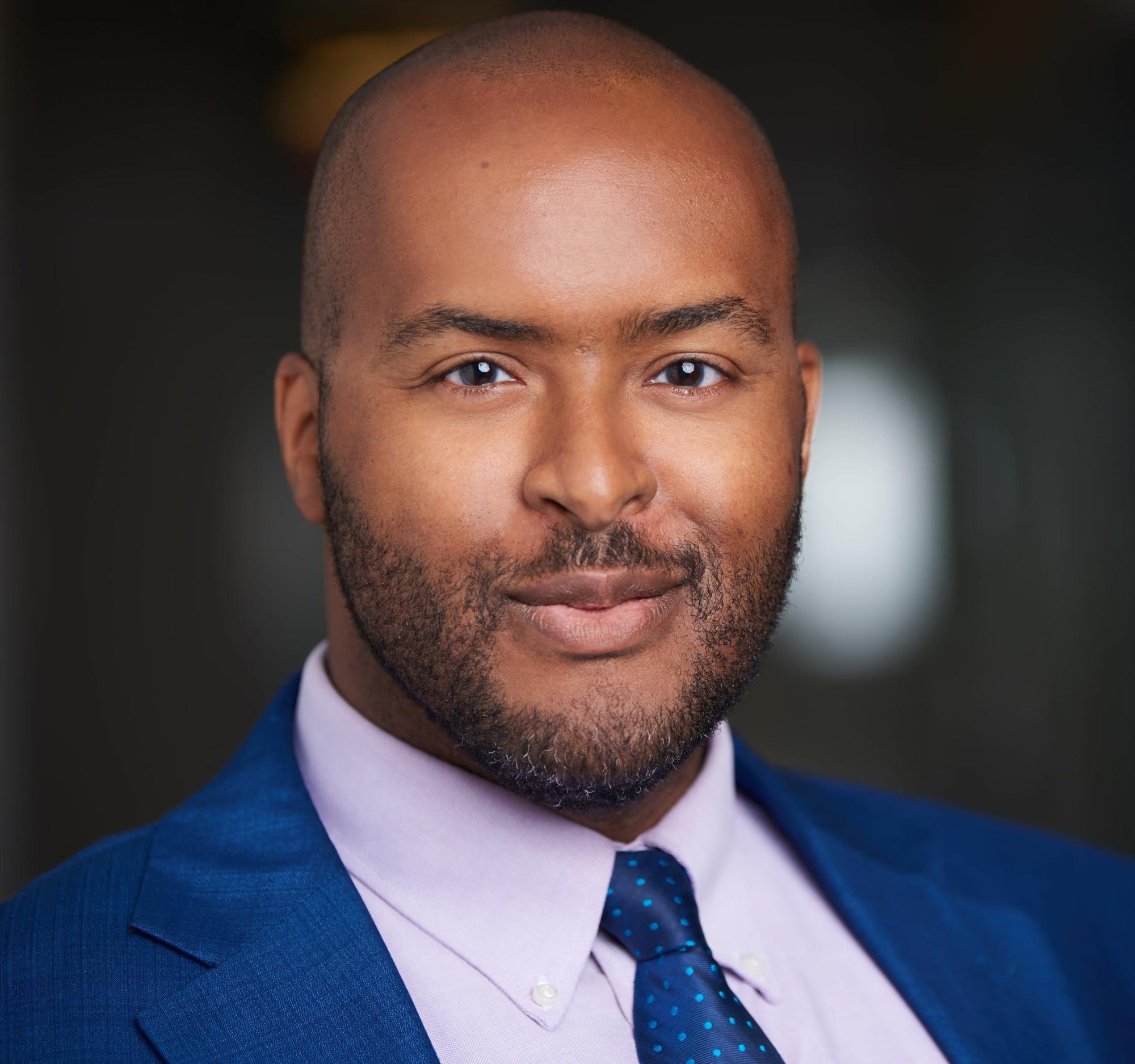 Alex Agard, Manager of Membership, The Actors Fund
Alex Agard is the Manager of Membership at The Actors Fund, a nonprofit that provides services and support to those in the performing arts and entertainment industry. After working as a professional singer and actor for over 10 years, Alex shifted his focus to the administrative side of the industry by joining The Actors Fund 4 years ago. His background in the performing arts has helped inform his mission-centric philanthropic approach with donors of The Actors Fund. Alex earned a certificate in Arts Management from the University of Massachusetts Amherst and most recently earned a certificate in Diversity and Inclusion from Cornell University.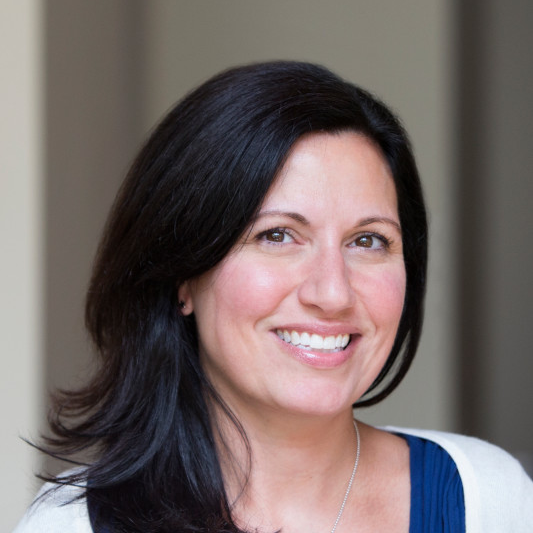 Laura Durington, Director of Annual Giving, Catholic Relief Services
Laura Durington is the Director of Annual Giving for the international relief and development agency, Catholic Relief Services, now in her 15th year there. She was responsible for developing CRS' first digital fundraising strategy in 2006, started CRS social media program and currently manages a robust team responsible for all private fundraising up to $25k per donor annually. This is accomplished through traditional direct mail, online fundraising, e-mail marketing, mobile/SMS, peer-to-peer, digital and social advertising, and paid and grant-funded search, while continuing to research, evaluate and implement new innovations in direct response fundraising.
Before moving to Baltimore, Laura lived in South Africa and worked as a marketing consultant for the University of KwaZulu-Natal. She helped develop training manuals for the treatment of HIV and AIDS as part of a Harvard-AIDS Institute funded project. Originally from Philadelphia, she has over 25 years in marketing and digital communications, including positions as Account Director for an advertising agency and E-mail Marketing Manager at an internet start-up.