2020 Virtual Data Strategy Forum [October 13 - 14, 2020]
10/13/2020 - 10/14/2020
Description
This year's theme is
20/20 Fundraising: A United Vision
and we believe it is more important than ever for our industry to work together and push forward with a clear vision for what successful fundraising looks like in the future.
Our team has put together a comprehensive and diverse lineup of dynamic fundraisers. The end result is the best minds in direct mail, digital, social media, data, and donor retention coming together for an action packed two days of learning and networking.
You won't see a program like this anywhere else in 2020 which is why we strongly encourage you to register now before this A-list filled event fills up!
This DMAW educational session is available for CFRE Continuing Education Points! Full participation in

Data Strategy Forum

is applicable for 7 points – Education of the CFRE International application for initial certification and/or re-certification.
---
10:00 - 10:15 AM - Welcome
Donna Tschiffely, Executive Director, DMAW, Dan Sonners, Assistant Vice President & Director of Nonprofit Marketing, Conrad Direct & Zack Carpenter, Vice President, Nova List Company
---
10:15 - 10:55 AM - Privacy Update: What Fundraisers Need to Know
The onset of the coronavirus has largely "crowded out" discussion of other long-standing issues such as consumer privacy. That said, the June, 2018 enactment of the California Consumer Privacy Act (CCPA) was a critically important event in terms of privacy policy. Not only is California the Nation's largest state with 40 million people, but the CCPA triggered a serious discussion on Capitol Hill as to the need for a national privacy standard. In effect, there has been a debate in Congress as to the need for one set of "Rules of the Road" on privacy for the entire Nation - Rather than facing the potential of a patchwork quilt of 50 individual state privacy statutes.
And while the coronavirus has understandably dominated the legislative scene in both Congress and the states, last year 19 states were considering various types of privacy legislation. Accordingly, without a clear national privacy standard enacted by Congress, the potential of each state passing its own requirements would place fundraisers, membership directors, list brokers, coops and related data staff in the nightmarish position of trying to keep up with each state's privacy law. And this is not to mention the financial impact these varying state regulations would have on nonprofits and associations. Needless to say, this would represent the worst of all worlds.
Thus, what can we do to better understand what is happening? What are we really facing and what is the potential impact? We all believe data privacy is important, but how far does it go before it impedes the efforts of nonprofits and associations to serve their mission?
Learning Objectives:
The potential for enactment of comprehensive federal privacy legislation.
The current "state of play" in terms of possible privacy legislation in the states, and importantly, what is the latest on the California Consumer Privacy Act (CCPA).
How you can play a role to help ensure that future privacy legislation is effective and well crafted.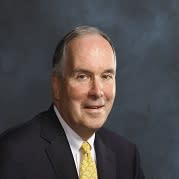 Mark Micali, Vice President, The Nonprofit Alliance
As Vice President, Government Affairs, Mark supports The Nonprofit Alliance's advocacy efforts on Capitol Hill. He has a long career in government affairs, including serving as the Direct Marketing Association's Vice President, Government Affairs from 1992 to 2008. During his tenure at DMA, Mark represented the Association on its full range legislative issues before Capitol Hill. Mark also created and coordinated DMA's "Capitol Hill Days" program, which brought industry executives to Washington to lobby members of the House and Senate important to the direct marketing industry. Earlier in his career, Mark worked for six years on Capitol Hill for the late Congressman Dan Rostenkowski of Illinois, the then-chairman of the House Ways & Means Committee.
---
11:00 AM - 12:00 PM Integrated Fundraising Panel
What started as a buzzword about 10 years ago to describe coordinating your direct mail and email fundraising programs is now a full blown and ever-changing discipline in the field of revenue generation. Integrated fundraising has been and continues to be a challenge to plan, execute and measure for a variety of reasons – an organization's staffing structure, strategic planning process, channel management approach, data infrastructure, etc. During this panel, we will have a candid discussion with four fundraising industry veterans about how they tackle these challenges and how they are pivoting their integrated fundraising methods to meet the moment presented by the confluence of the COVID-19 pandemic, economic recession and reignited demand for racial justice.
Learning Objectives:
The evolving definition of integrated fundraising that clarifies its place in the communications and engagement ecosystem
How this moment in history has changed integrated fundraising – the channels, the messaging frameworks and the potential audiences
Using data to determine where and what to integrate within your fundraising program for maximum impact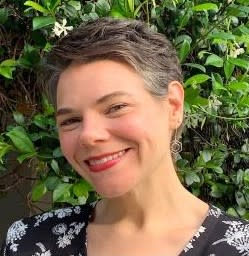 Bethany Maki, Chief Strategy & Marketing Officer, Progressive Power Lab
Bethany is a skilled nonprofit strategist and team facilitator with a passion for working at intersections – where people powered movements create systemic change, where fundraising and marketing meet, where consumer experience affects donor behavior, where technology enables strategy, and where brand understanding incites activation. As a grantmaker, consultant and in-house at some of the country's most respected nonprofit organizations, she has built a 20-year track-record of developing successful integrated fundraising and marketing strategies, creating profitable new revenue opportunities, and delivering authentic donor experiences. Now serving as Chief Marketing Officer for Progressive Power Lab and Program Director for its funding intermediary, Progressive Multiplier, Bethany resides in St. Petersburg, FL with her husband, mom and beloved bulldogs. Outside of work, she is currently balancing being an activist and athlete - training for her first 10K, pursuing her Yoga Alliance RYT-200 Certification, serving as an Equality Captain for Equality Florida's election program and as a volunteer with People's Action Rise Up 2020 get out the vote campaign.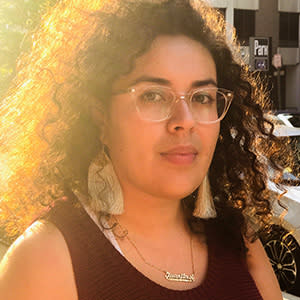 Juanita Monslave, Sr. Marketing & Creative Director, United We Dream
Juanita A. Monsalve is a cultural, creative and digital strategist working for the freedom of communities of color. Juanita currently serves as the Senior Marketing & Creative Director of United We Dream and United We Dream Action. As such, Juanita leads the network's digital engagement of members, communication strategies, and narrative and culture change strategies to build the power of undocumented people in the U.S.. Previously, as UWD's Creative & Digital Director, she ensured that the voices and leadership of UWD members were seen and heard in online spaces. Her work has catapulted the creative voice and digital presence of UWD - more than doubling UWD's online membership. Juanita manages UWD's team of social justice innovators and creatives, and has built vibrant online communities, raised millions of dollars, and created iconic designs which have motivated people to action on everything from t-shirts to a Times Square billboard.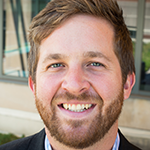 Brenden Sloan, Development Director, Jobs with Justice
Brenden Sloan is responsible for the overall coordination, planning and implementation of the Jobs With Justice fundraising program. He is a seasoned fundraiser with a deep commitment to social justice work, primarily the intersections of racial, economic and environmental justice. As Development Director, Brenden also co-leads our Institutional Advancement program, and all of JWJ's efforts to expand the mechanisms for raising money outside of traditional avenues. Before becoming Development Director, Brenden served for three years as Senior Donor Relations Manager where he led all individual and institutional fundraising efforts, helping double the revenue of JWJ's annual gala and ramp up our major donor efforts and sustainer program.
Brenden's fundraising career consists of time at EarthRights International, Human Rights USA and Chora Creative. He holds Bachelor of Arts degrees in Spanish and International Affairs, as well as a graduate certificate in International NGO Management from James Madison University. While at JMU, Brenden founded and led two student service trips to New Orleans and La Ganove, Haiti, and taught English classes in Argentina and Virginia.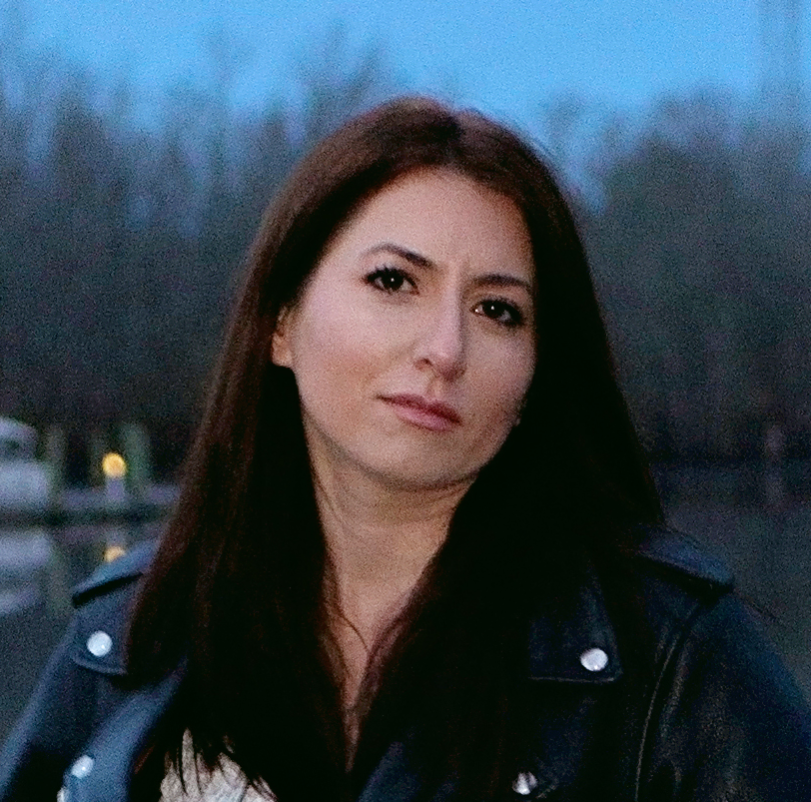 Gayane Margaryan, Sr. Digital & Partner Marketing Manager, African Wildlife Foundation
Gayane Margaryan is the senior digital and partner marketing manager for African Wildlife Foundation. Gayane leads strategy for the organization's digital programs — including fundraising, content, advocacy, and marketing. In her current role, she has had the joy of collaborating with partners like Nickelodeon, Smithsonian Channel, Flipboard, Cadillac, and others to make our world healthier, kinder, and more sustainable. In her spare time, she loves working with local businesses and nonprofits to help them hone their digital strategies. She holds bachelors' degrees in Public Relations and in Political Science from the University of Florida.
---
2:05 pm - 2:35 pm Keeping Your Monthly Donors Always Gives You 20/20 Vision
Monthly Donor Programs are growing, especially now during the Covid-19 crisis. And they are here to stay! It's that crucial sustainable revenue stream and feeder of mid-level and legacy givers.
That means if they keep giving monthly, of course! Nonprofits often emphasize monthly donor acquisition, but retention is literally the most important element of growing your monthly donor program to higher levels.
What do you do if their credit card expires or declines? Some studies show that 47% of organizations do not follow up if that happens. Many organizations struggle with the best way to cultivate their monthly donors. How can you keep them giving year after year?
After this session you'll come away with the best ways to track your monthly donor retention and reactivation rates, along with a complete tool kit to ensure that you know how and when to follow up and keep your monthly donors for many years to come.
We will focus on:
A quick overview of who and what monthly donors and their impact on sustainable revenue
The best approaches and timelines for monthly donors whose card expires or declines
Converting credit card monthly donors to EFT/ACH/Automatic bank withdrawal
Using online and off-line engagement options to always be improving monthly donor retention rates further
In this interactive session participants from nonprofits of all sizes will understand how to:
Fit monthly donor cultivation into their overall communication schedule
How best to retain and reactivate monthly donors
Upgrade existing monthly donors to higher levels
Come away with a complete tool kit to prevent monthly donors from lapsing
After all, if you don't start (now), your monthly donor retention will decrease. This session will you give you the 20/20 vision to really see your monthly donors grow.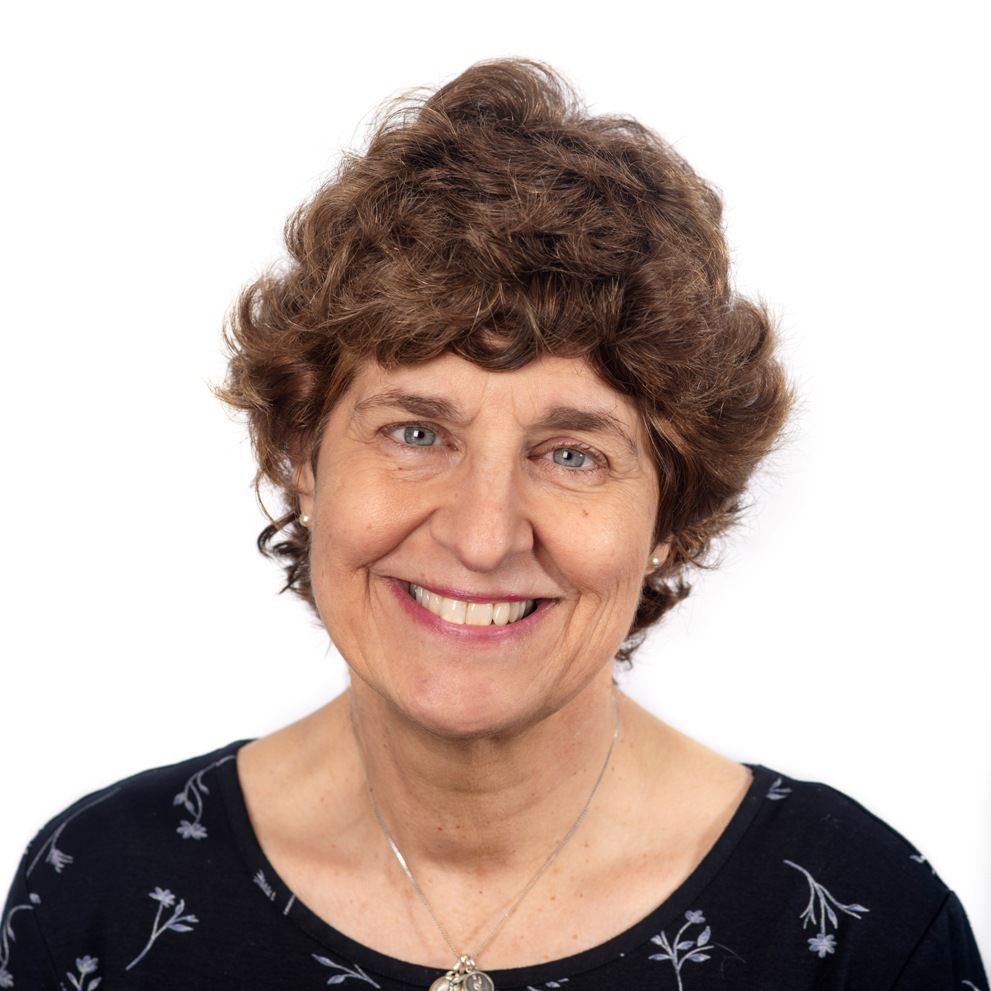 Erica Waasdorp, President, A Direct Solution
Bio: Erica Waasdorp is President of A Direct Solution, located on Cape Cod, Massachusetts. Erica lives and breathes direct response and fundraising and can be considered a Philanthropyholic. She works with non-profit clients all over the country as well as internationally, helping them with their appeals and monthly giving. She is also the former US Ambassador for the International Fundraising Congress (IFC), www.resource-alliance.org
Erica Waasdorp published one of the very few books on monthly giving, called Monthly Giving. The Sleeping Giant. She created the Monthly Donor Road Map and several e-books to include the Top 7 Questions about Monthly Giving, the Monthly Donor Retention Play-Book and many more.
Erica regularly blogs and presents in person and via webinars on appeals, direct mail and monthly giving. Erica is a Master Trainer for the Association of Fundraising Professionals (AFP) and she is currently working on her next book On the Road to Monthly Donor Success in One Hour or Less!
---
2:40 - 3:10 PM The Data Behind Donor Advised Funds
Contributions to Donor Advised Funds (DAFs) totaled 37.12 billion in 2018, a 20.1 percent increase over 2017, and remains the fasted growing giving vehicle in the United States. Nonprofits need to create the systems to track donors who donate through these funds and analyze their data and ensure that they continue to stay connected to DAF donors throughout the year.
The ability to identifying who has given and when they have given isn't always easy as DAFs may offer donors the choice to share their information. But for many donors, see DAFs as a way to manage their finances and support the organizations they support.
In this session, we will focus best practices for managing this data and ensure continued communication and stewardship.
Learning Objectives:
What data is and isn't available and why
Best practices for managing the data in your data environment
How to ensure you can measure the impact of DAFs throughout your other marketing efforts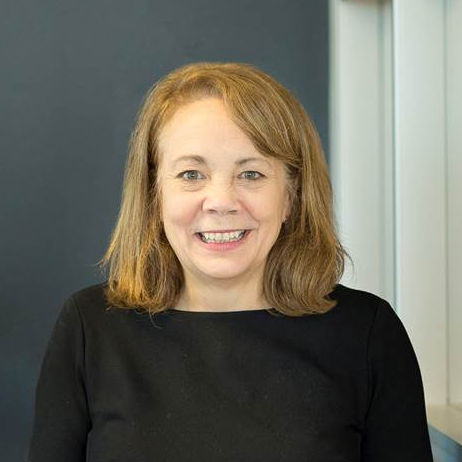 Cathy Folkes, Chief Data Officer, RKD Group
Cathy has worked in big data long before she (or anyone else) knew it was big data. She has developed databases, processes, CRMs, and analytic and reporting environments for many organizations. Cathy has worked with AARP, the American Cancer Society, The Salvation Army, Dell, Disney, Habitat for Humanity and Nike. As Chief Data Officer, Cathy leads RKD's Insights team, empowering nonprofits with the ability to confidently and efficiently execute data-driven fundraising strategies.
---
3:15 - 4:00 PM Responsive Fundraising: Creating Personal Relationships with Donor at Scale
Today's donor lives in a world of personalized experiences. For-profit brands are tapping technology and customer insights to deliver personalized experiences that build trust and drive up engagement. But, here's the thing: most fundraising tools and tactics you were taught ignore this opportunity and are designed to blast impersonal, mass messaging to 95% of your donors. These tactics reserve personal, two-way relationships for a select few major donors. As a result, donor retention and giving from mid and low-tier donors continues to shrink.
In this session, we address this growing disconnect between donor expectations and nonprofit models and showcase a reimagined approach that will help you close the gap.
Learning Objectives:
Learn the three core practices to growing giving as a Responsive Nonprofit: Listen, Connect, Suggest
Learn the donor-centric tactics you can implement today to better understand and retain donors
Understand how new technologies like social listening and marketing automation are helping build more personal donor relationships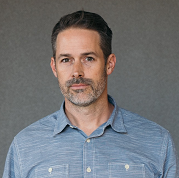 Gabe Cooper, CEO, Virtuos
Gabe Cooper is the Founder and CEO of Virtuous, a software platform helping nonprofits grow giving. He is also the founder of Brushfire Interactive and co-founder of Shotzoom, makers of GolfShot. Gabe has a true passion for creating market-defining software and helping charities reimagine generosity. After serving in a leadership role at a large nonprofit in the early 2000's, Gabe went on to help build a series of successful products in the nonprofit and for-profit sectors. His team's work has been featured by Apple, the NY Times, CNN, Mashable, Forbes, USA Today, and Wired Magazine. Gabe, his wife Farrah, and their five kids live in Gilbert, AZ.
---
4:00 - 4:15 PM - Closing remarks and highlights for Wednesday's sessions
Dan Sonners, Assistant Vice President & Director of Non-Profit Marketing, Conrad Direct and Zack Carpenter, Vice President, NOVA List Marketing Solutions
---
Data Strategy Forum
October 13-14
Virtual Summit
Wednesday, October 14
10:05 - 10:45 AM Unlocking the Mystery of Donor Retention
Did you know that on average, nonprofits lose more than 60% of their donors each and every year This donor churn creates unnecessary work and is not cost effective for nonprofits, especially those with limited capacity. In particular, we know that your next major donors are probably right under your nose and you don't know it. So, just what can an organization do to increase the loyalty of its donors? Join Barbara O'Reilly, CFRE, principal of Windmill Hill Consulting, as we discuss how to unlock the mystery of donor retention by learning about:
What matters to donors and how that affects their giving decisions.
How to build a fundraising strategy that focuses on increasing donor retention.
Creating greater engagement with your current donors so they are inspired to increase their giving.
Learning Objectives:
Identify factors that matter to donors and how that affects their giving decisions.
Understand components that go into building a fundraising strategy that focuses on increasing donor retention.
Learn ways that create greater engagement with current donors so they are inspired to increase their giving.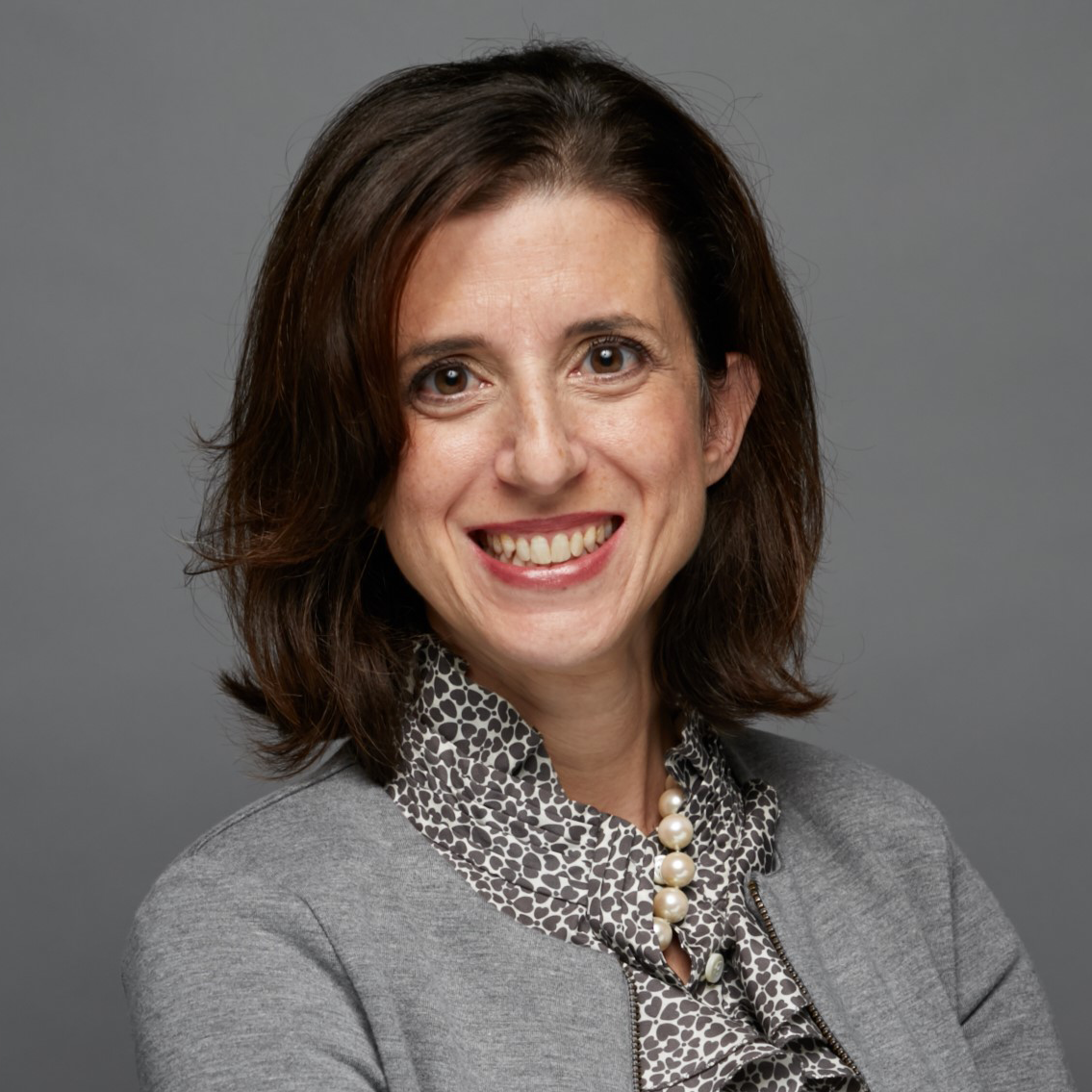 Barbara O'Reilly, CFRE, Founder and Principal, Windmill Consulting LLC

Barbara O'Reilly, Principal and Founder of Windmill Hill Consulting, has more than twenty-five years of annual fund, major gifts, and campaign fundraising experience at major non-profit organizations including Harvard University, the National Trust for Historic Preservation, Oxford University in England, and the American Red Cross.
Whether it was leading record-setting reunion classes, securing tens of millions of dollars from global corporations following some of the most devastating natural disasters around the world, or overseeing a team that grew donor engagement of major individual donors committed to historic preservation, Barbara understands that fundraising is much more than just raising money. It's about enabling donors to realize their philanthropic dreams for issues that are most important to them and to be part of the change they want to see in the world.
She serves as president of the Association of Fundraising Professionals (AFP) Washington DC Metro Chapter and as a former member of the Advisory Panel for Rogare, The Fundraising Think Tank in the U.K. She is a frequent guest presenter at national conferences in the U.S. and on various webinars hosted by Network for Good, DonorSearch, Bloomerang, Firespring, OneCause, Boardable, UST, and Qgiv. She earned her CFRE accreditation in 2015 and became an AFP Master Trainer in 2018.
---
10:50 - 11:30 AM Brand Slam: Create FOMO and Slam Dunk Your Content Marketing
Engagement is the new metric, not clicks. In "Brand Slam", we will talk about how to turn your marketing team into a content machine, utilizing the power of FOMO, technology and the latest in social influence and engagement tactics. You will walk away with an understanding of today's content marketing, how to get the most out of your content marketing and how to build a loyal tribe of followers for your brand. Taylor Shanklin, VP Growth at Firefly Partners, will share how she scores brand slam dunks, and will showcase some of her favorite organizations and how they are shooting 3-pointers all day long. Join this interactive webinar (session) and get your brand slam game on.
Learning Objectives:
The fundamentals of FOMO for today's marketer and what your brand has to do with it
Learn how to take one piece of content and turn it into many pieces of content
How to use technology to build your community and find your influencers
Metrics to measure
Taylor Shanklin, Vice President Growth, Firefly Partners
Taylor Shanklin is a speaker, podcast host, and marketing innovator in the nonprofit sector. With 13 years' experience in nonprofit marketing, branding, fundraising, and technology, Taylor is the Vice President of Growth at Firefly Partners, a fundraising agency that helps organizations raise more money through data-driven strategies.
Her areas of expertise are: the nonprofit landscape, digital marketing for nonprofits, branding, capturing and empowering one's authentic voice, and helping nonprofit organizations realize their full potential through donor engagement and donor experiences that delight and surprise.
Taylor gained experience in both client services and marketing at leading nonprofit technology companies such as Convio and Blackbaud. She has served 100+ organizations on both national and local levels, such as National MS, Alzheimer's Association, Cystic Fibrosis Foundation, National Hemophilia Foundation, ALS Association and Susan G. Komen.
---
11:35 - 12:05 PM Driving Digital Donations with Direct Mail
Direct mail is not dead; but not everyone has checks or stamps at home, or feels comfortable sending their credit card information through the mail via that reply device. Plus, did you know that approximately a third of your direct mail prospects Google your organization before deciding to make a gift? This session will teach you how to make your DM digital-friendly to amp up your response rate, average gift (online gifts are almost ALWAYS higher value), and create a new segment of multichannel donors.
Learning Objectives:
How to create digital-friendly DM packages
Search and homepage optimization for DM recipients
Multichannel tracking, reporting and analysis
Brenna Holmes, Principal & Senior Vice President, Chapman Cubine Allen + Hussey
Brenna joined CCAH just as Obama was being inaugurated, the first time, and in the past 11 years, she's grown CCAH's digital services from two jack-of-all trades general strategists to a comprehensive in-house team of frontend developers, house-file and acquisition strategists, and digital specialists and coordinators of all stripes, enabling savvy clients to exponentially grow their digital and multichannel programs by creating multimedia surround sound campaigns that reach supporters no matter where they "live". Her extensive background in public relations, cross-channel marketing and advocacy integration, combined with her passion for behavioral and decision science and crafting effective user experiences pushes staff and clients forward (often outside their comfort zones) to continue to grow.
She also has a background in brand management and public relations, and has run several successful PURL campaigns for fundraising, advocacy, and GOTV efforts. She is equally at ease starting a digital and/or mobile program from scratch or taking one to the next level. She's easy to find online @bfholmes on most platforms (prepare for food, wine and cat photos) or you can reach her directly at bholmes@ccah.com.
---
2:05 - 2:35 PM The Power of Facebook Fundraisers
Facebook is the fastest technology platform to raise $3B for nonprofits. As a result, nonprofits are leveraging this powerful fundraising channel to expand their impact, amplify their reach, gain new donors and raise more funds.
During this session, we're going to analyze how Facebook fundraising revenue is impacting top organizations. We'll discuss whether this new revenue stream is cannibalizing other program revenue. We'll also share how nonprofits can drive new Facebook revenue while implementing a digital strategy to acquire and retain their fundraisers and donors.
Agenda topics Include:
2020 Facebook giving trend analysis and a look into whether this new revenue stream is cannibalizing other program revenue
Strategies for how to retain your Facebook fundraisers
How top organizations are leveraging the Facebook ecosystem to create new revenue opportunities
Jeremy Berman, Founder, Good United
Jeremy Berman is the Co-founder and President of GoodUnited, the world's leading conversational messaging solution building relationships between nonprofits and their donors. Nonprofits that use GoodUnited have raised $500M+ through Facebook fundraising and have connected with hundreds of thousands of supporters.
Prior to founding GoodUnited, Jeremy was a product manager responsible for leading the go-to-market strategy for the Apple/IBM partnership. Outside of work, Jeremy is the founder and director of Startup Grind Charleston and lives in Charleston, SC with his wife, daughters, and yellow lab.
---
2:40 pm – 3:10 pm Donor Listening: How to Give Donors What They Want
Description: How do we deliver on this notion of being donor-centric? What is a donor experience or a donor relationship and does either matter? Can these be defined, measured and used in direct-marketing? What role does data play in all this? This session will provide you with the theory, evidence and practical illustration of how to answer all these questions to put some real meat on the bone of being donor-centric and delivering quality experiences that matter to build relationships. We'll show this is not a soft, just-believe, leap of faith concept but instead, the only way to sustainable growth. But, it does require doing business very differently.
Learning Objectives:
How to define, and measure donor experience and donor relationship strength
Why people give and why they stop and how to make this understanding the foundation of your fundraising
Why and how you need to build your own, first party walled garden of data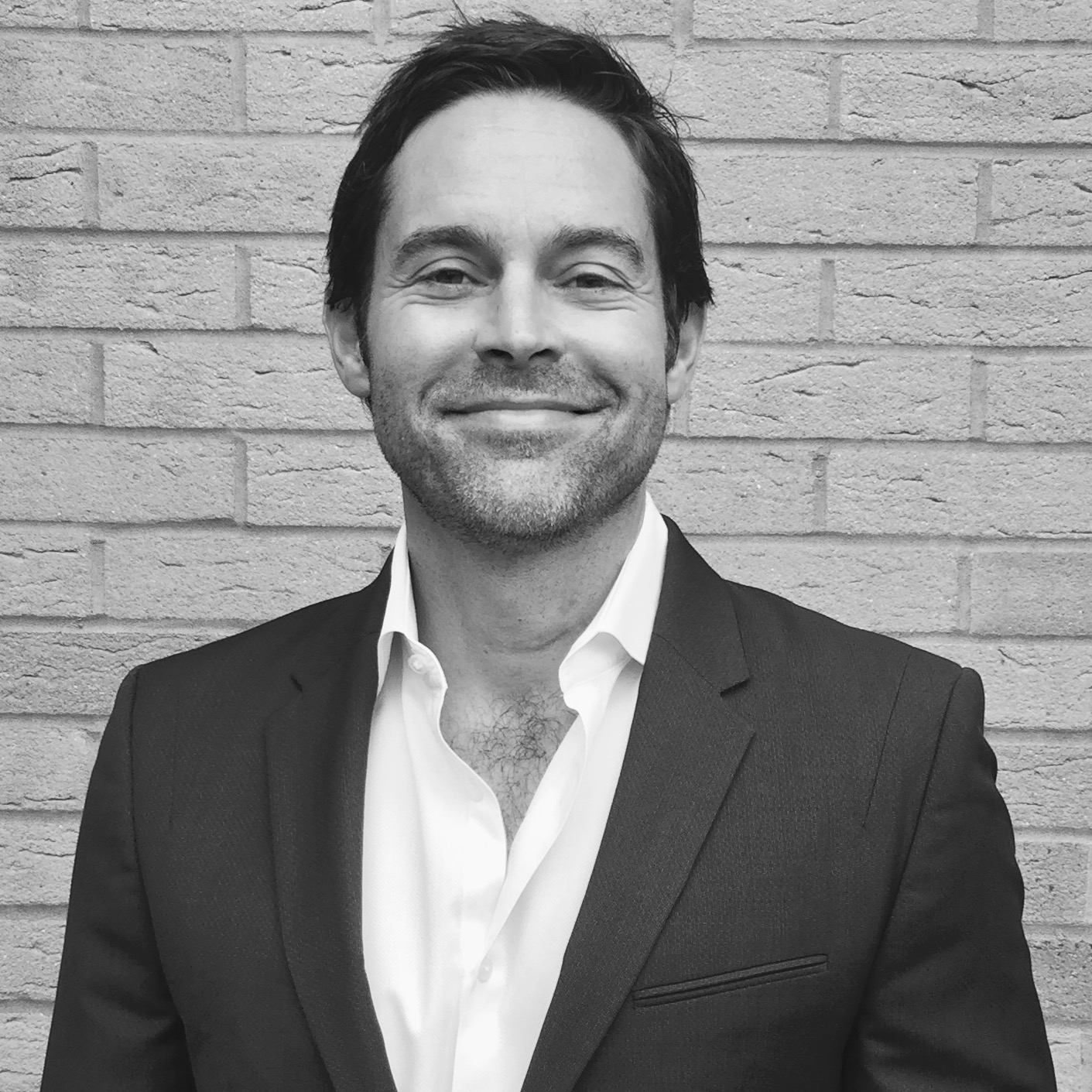 Kevin Schulman, Partner and Founder, Donor Voice & DVCanvas
Kevin Schulman is an academically trained social scientist with years of experience in the commercial and non-profit sector.
He is the founder and Managing Partner of DonorVoice, a retention and donor experience company serving non-profits in the US, Canada, Europe, UK and Australia. Kevin has developed the Commitment Model to measure and manage the donor relationship. His insights serve as the foundation for the number one, best-selling fundraising book, "Retention Fundraising, The New Art and Science of Keeping Your Donors for Life."
He is also the Founder of DVCanvass, a F2F canvassing company that provides acquisition and retention services based on the social science of why people give.
And, he is the Managing and Contributing Editor for The Agitator/DonorVoice, an internationally read blog with over 7,000 subscribers.
---
3:15 – 4:15 PM The State of Direct Mail Fundraising: A DSF All-Star Panel
Did you know that direct mail still generates nearly 90% of all fundraising revenue?
Why does that direct mail remain so effective in a heavily digitized world and what can nonprofits do to maximize returns from this reliable powerhouse?
Data Strategy Forum has brought together 5 of the biggest names in fundraising to answer those questions and much more for a deep dive into the state of direct mail fundraising. Not only will you get valuable expert perspectives on the medium's most important trends, you'll also walk away with tactical advice on how to optimize your direct mail program today.
Direct mail continues to be the lifeblood of the nonprofit sector (and will be for the foreseeable future), so we're giving the channel the attention it deserves in this one of a kind conversation. .
Topics will include:
Lessons From COVID-19
Old School Meets New School: How direct mail can leverage digital channels
Tips for improving response and retention rates
Storytelling and other effective copy techniques
Important data trends
Challenges with the USPS and much more!
This discussion will be valuable for both established direct mail fundraisers AND digital fundraisers interested in complementing their programs with the power of print.
Learning Objectives:
Why direct mail remains relevant in a digital world and why it will continue to be moving forward
What are the most important trends and techniques in direct mail fundraising today?
Troubleshooting the most significant issues facing direct mail
Panel Moderator: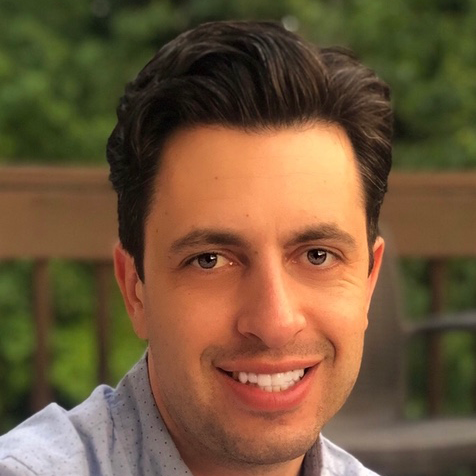 Dan Sonners, Assistant Vice President & Director of Non-Profit Marketing, Conrad Direct
Dan Sonners has been in fundraising for 13 years and is currently Director of Non-Profit Marketing at Conrad Direct, a leading independent list brokerage firm for the non-profit sector, and has Co-Chaired Data Strategy Forum since 2017. In recent years, Dan has become a thought leader on the benefits of integrating on and offline fundraising and the potential for direct mail and digital channels to both become more valuable by embracing their power to support each other."
Speakers: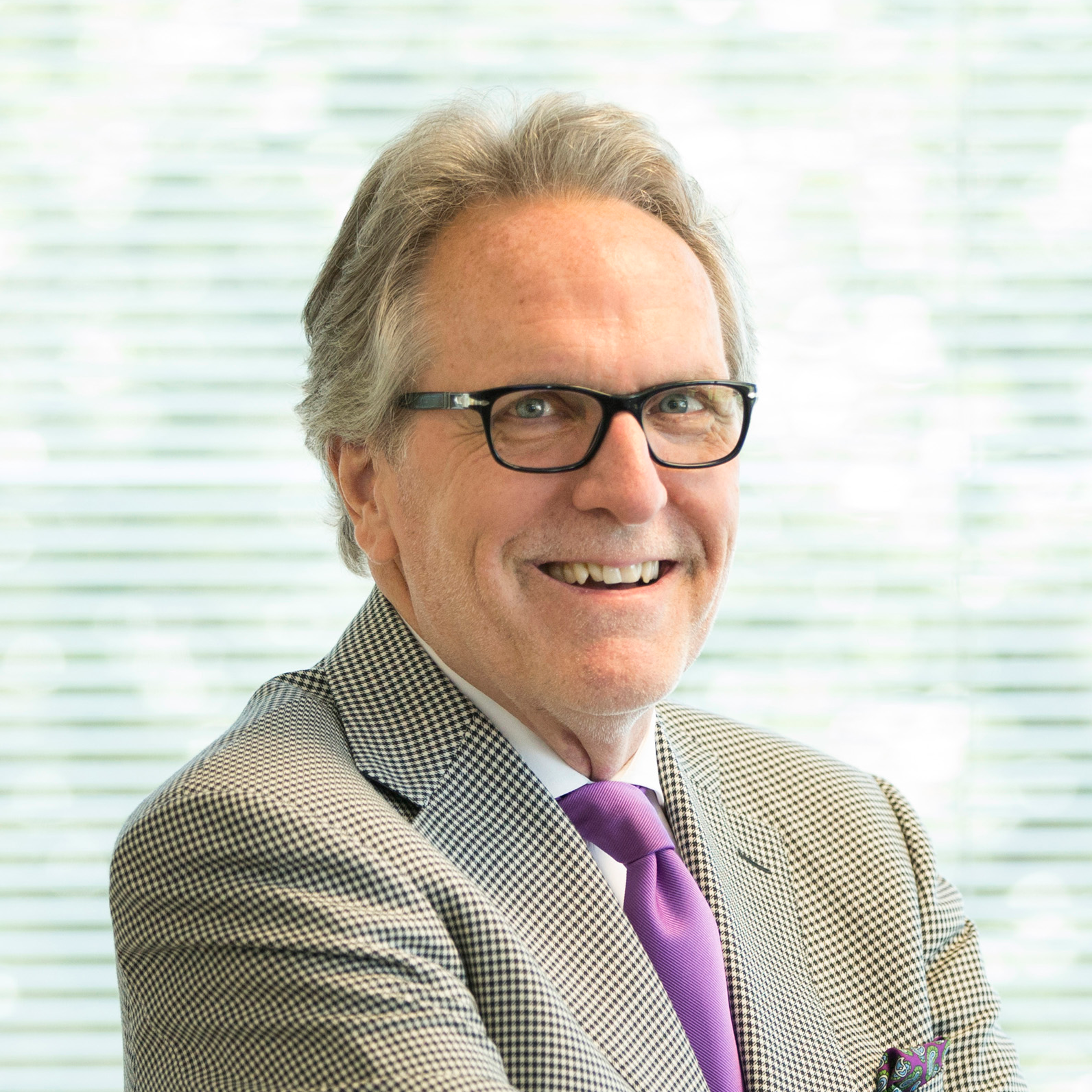 Tim Kersten, CEO, RKD
Widely regarded as one of the nation's top direct response fundraising, strategic and creative talents, Tim Kersten brings more than 40 years of experience to his role as CEO of RKD Group. Prior to joining RKD, he served as Chief Creative Officer and Executive Creative Director at two national advertising agencies and ran his own successful direct response fundraising consultancy for nearly 25 years. Some of the nation's largest and most respected nonprofit organizations that have benefited from Tim's insightful and persuasive communication strategies include the Smithsonian Institution, American Red Cross, The Salvation Army, National Park Foundation, Covenant House, and dozens of others. Tim's work has been recognized by his receipt of four Direct Marketing Association Echo Awards (gold, leader and two silver from 1986 to 2010) and a prestigious International Caples Award (2010) for his role in the creation of record-breaking direct response fundraising campaigns for US and Canada-based charities. Tim currently serves on the DMA Nonprofit Federation Advisory Council.
Gretchen Littlefield, CEO, Moore DM Group
As CEO of Moore, Gretchen Littlefield is responsible for the overall growth and strategic direction of Moore, a global leader in performance-driven marketing solutions focused on all facets of the consumer experience. Composed of 33 companies with more than 2,500 employees, Moore is dedicated to helping clients fulfill their missions. The organization provides services including strategic consulting, creative development, media planning and buying, research and analytics, production management and product fulfillment, database services and public relations to nonprofit, association, commercial and government clients, and is a key contributor to strengthening these sectors.
Gretchen has over 25 years of experience in data and marketing services. She previously served as President of Infogroup Media Solutions, a leading provider of high-value data and multi-channel marketing solutions delivered in real-time and used by small businesses, nonprofits, and enterprise brands. Under her direction, the group experienced rapid growth with innovative products that are vertically focused, such as Apogee, Sapphire and Audience Xchange. Prior to joining Infogroup, Littlefield launched the fundraising program for America Coming Together, which raised more than $80 million in two years, becoming the largest political action committee in the country.
Littlefield's professional achievements also include being named a 2009 Rising Star by Marketing Edge and a 2019 Silver Apple honoree by the Direct Marketing Club of New York. She gives her time and expertise to the industry through her many volunteer roles. She is a Marketing EDGE board trustee, and she served as a co-Chair of the DMA Nonprofit Federation. In 2018, she was a founding member of The Non-Profit Alliance and is currently its vice chairman.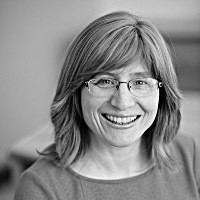 Amy Sukol, CFRE, Principal, Lautman Maska Neil & Company
Amy Sukol takes pride in safeguarding and stewarding the personal connection between non-profit organizations and their donors. In her role as Principal at Lautman Maska Neill & Company, Amy accomplishes this by utilizing her more than two decades of experience in all areas of the direct response fundraising process.
Ms. Sukol is a certified fundraising executive who currently oversees the direct mail programs for a number of organizations, including Chesapeake Bay Foundation, TelecomPioneers, DOROT, Reading is Fundamental, Museum of Jewish Heritage and JBI International.
Ms. Sukol has worked with a wide variety of organizations over the course of her career including Accion, Recording for the Blind and Dyslexic, Zero to Three, the Free Library of Philadelphia, American Society for the Prevention of Cruelty to Animals (ASPCA), the American Committee for the Weizmann Institute of Science, United States Holocaust Memorial Museum, Gay Men's Health Crisis, AVSC, National Museum of the American Indian, Children's Hospital of Philadelphia, and National Museum of Women in the Arts.
Ms. Sukol is also an active participant in the non-profit community as a volunteer. She has worked for a number of local organizations using her fundraising and writing expertise. She is also a frequent speaker at industry conferences and is a member of the Direct Marketing Association of Washington.
She is a Phi Beta Kappa graduate of Penn State University, where she earned a degree in History.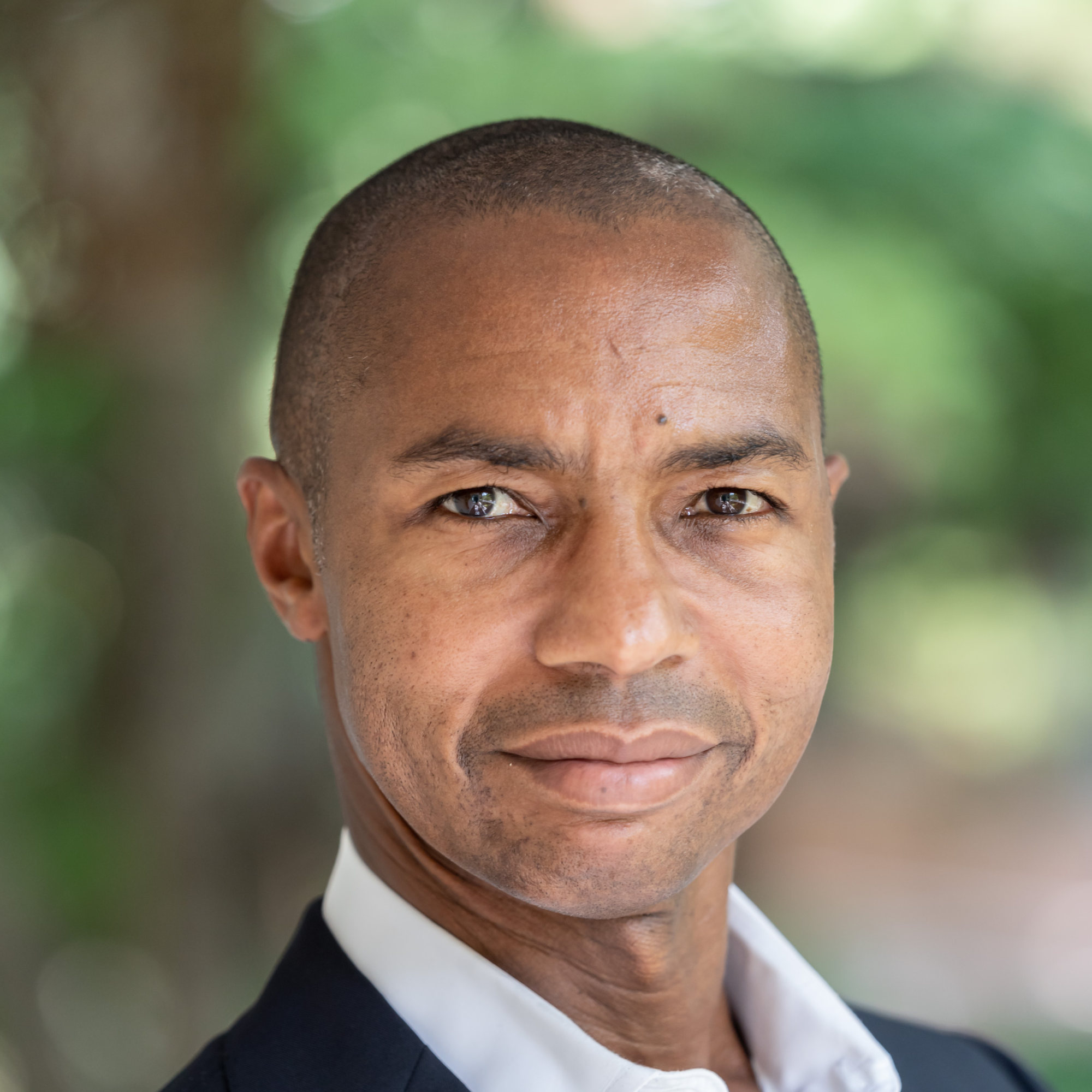 Tony Danzy, Vice President, Client Services, Charity Engine
Antony (Tony) Danzy is Vice President of Client Success at CharityEngine, which he defines as ensuring that clients are leveraging the fundraising platform to its fullest extent to meet their fundraising goals. He has years of experience in direct marketing and fundraising and is known for being a tireless client advocate.
Prior to joining CharityEngine, her served as VP of Marketing at Goldman Sachs, launching the venerable Wall Street Bank's direct mail program for its first-ever consumer lending startup – Marcus by Goldman Sachs – where he was responsible for the strategy and execution for the direct mail channel in the fastest consumer lending business to reach $1B in personal loan originations.
Tony has over 25 years of experience supporting the nonprofit sector and is a recognized leader in integrated, multi-channel direct response marketing, communications and fundraising programs, including direct mail, Direct Response Television (DRTV), digital media, and other emerging channels.
James Newberry, Partner, Mac Lean & Newberry Direct
James Newberry is a partner in Mac Lean & Newberry Direct, a direct mail fundraising agency whose mission is to leverage the power of direct mail and email to support veterans, and preserve America's historic sites and museums.
Past and present clients of the partners include Ellis Island, Gettysburg, the American Civil War Museum, Mount Vernon, Valley Forge, and four presidential libraries.
Mr. Newberry has received multiple awards from Fund Raising Success (now Non-Profit Pro) Magazine, including the 2008 Direct Mail Package of the Year Award, for a package signed by Tuskegee Airman Col. Charles McGee.
He's also won several Pollies from the American Association of Political Consultants for his campaign direct mail, and at least a half dozen Maxis, including a Platinum "Big Idea" Award in 2011 for a package that featured a foldout poster of "Shirley Slade, a World War II pilot.
A 1986 graduate of the University of Texas, he worked on the Legislative Staff of Senator Phil Gramm, before managing and serving as Finance Director for several congressional campaigns.
In 1994, he produced a TV ad that was featured in the Washington Post, NPR, and C-SPAN that some believe led to the defeat of Speaker of the House Tom Foley.
In addition to his work at Mac Lean & Newberry Direct, Mr. Newberry currently freelances for the American Battlefield Trust, The Heritage Foundation, and the National Museum of the U.S. Army.
---
4:15 – 5:15 PM Data Strategy Forum Happy Hour
Webinar - 2020 Virtual Data Strategy Forum

Categories
Education - Seminars, Workshops, Tutorials