Really Great Fundraising Ideas - That I wasn't part of creating
Thursday, August 12, 2021 (1:00 PM - 2:00 PM) (EDT)
Description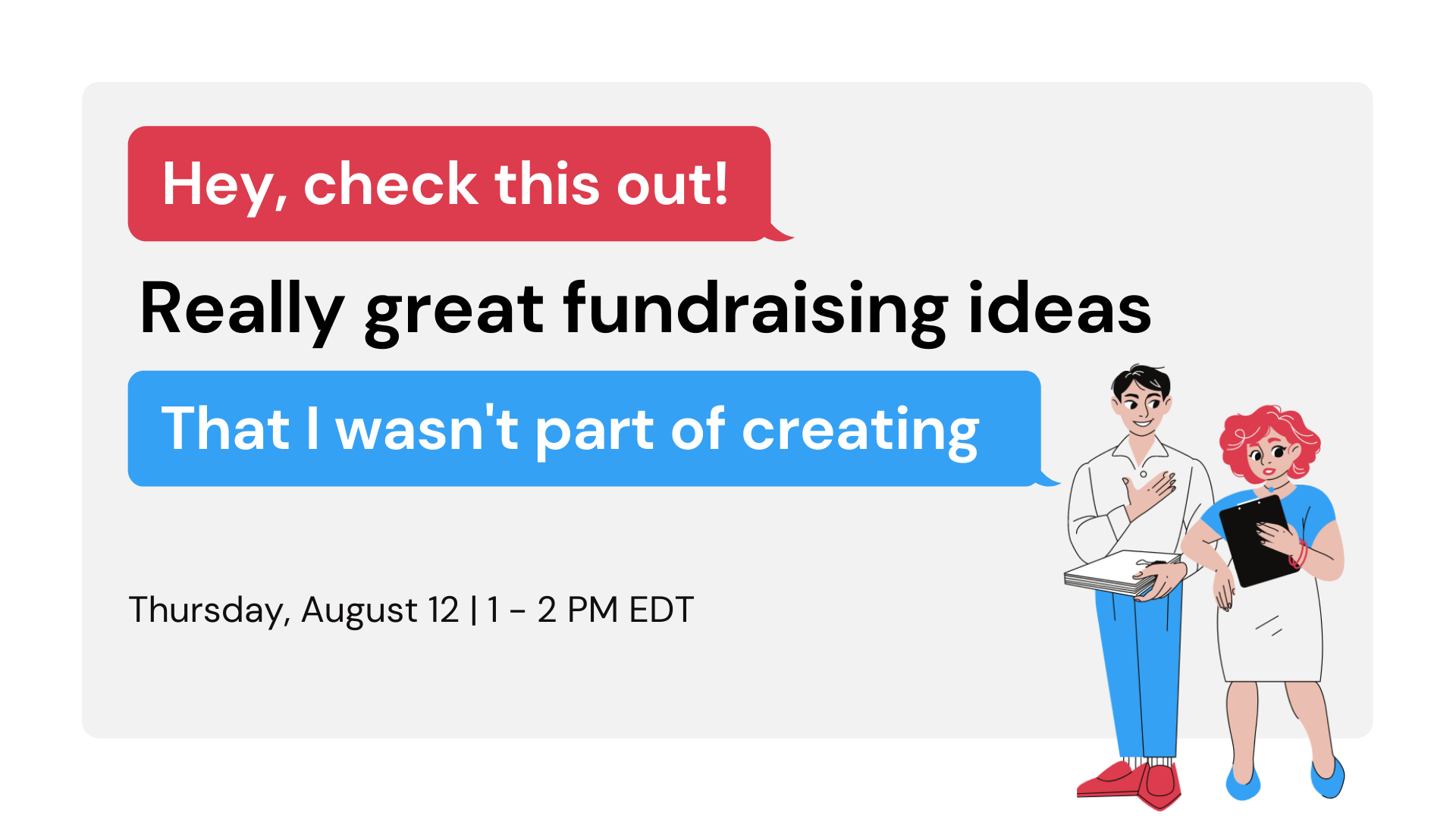 Join us as 5 industry experts and current DMAW Board Members share great fundraising ideas from the nonprofit industry! Wait, there is one stipulation --- each expert will present 2 ideas that they had no involvement in creating! This will be a session with great strategy, creative and production ideas that you won't want to miss. One hour with 10 great ideas… somebody else's ideas!!
---
Karin Kirchoff, President and Founder, K2D Strategies
For more than 25 years, Karin Kirchoff has dedicated her career to making the world a better place. Before founding K2D Strategies in 2016, Karin spent time working directly for national nonprofits, at two different agencies and a TM firm.
---
Meg Ferguson, Business Development Director, Production Solutions
Meg Ferguson currently serves as a Business Development Director for Production Solutions, an industry-leading direct mail management and execution firm. With nearly 20 years of direct marketing, fundraising, and production management experience, Meg puts her passion for supporting critical nonprofit missions to work on a daily basis through strategy, implementation, and innovation. As a Certified Fundraising Executive (CFRE), Meg has a strong track record in strategic creation and implementation of direct marketing campaigns for a variety of nonprofit organizations and sectors. She has managed creative strategy, copy, design, list and data selection/optimization processes, and utilizes campaign results to execute a variety of different testing strategies. Her experience working directly with nonprofits, and her CFRE accreditation enable Meg to understand a broader scope of philanthropic fundraising, including relationship building, ethics, accountability and long-term sustainability. Prior to joining the nonprofit fundraising industry, Meg oversaw sales promotion and marketing for Nordstrom. She made the transition led by her desire to work with clients' strategic planning and fundraising for critical causes. Meg is an educator, industry leader, speaker, active member of the ANA (formerly DMA), AFP, TNPA, and current Board Member for the DMAW.
---
Joanne Wilson, Vice President of Advancement, Humane Society of the U.S.
Joanne Wilson, Vice President of Advancement Operations at The Humane Society of the United States, develops and provides strategic direction to advancement functions, and optimizes the operations that are crucial to a thriving development operation. She works with various departments to foster reciprocal relationships with partners; building and maintaining multiple fundraising systems and tools; managing the onboarding of new consultant partners; writing and producing content related to development for distribution; managing contracts within the Advancement department; and serving as a liaison between the IS department and the fundraising teams. She oversees the Donor Care and the Sustainer Acquisition team, including Face-to-Face, DRTV/DRRadio, and Telemarketing.
Joanne also plays a leadership role in managing the donor journey, cultivation and acknowledgement for all donors; analyzes operations based on current and emerging trends and provides strategic approaches to improve present and future advancement activities.
Joanne got her start in nonprofit fundraising at EMILY's List, where she helped grow the monthly giving program and managed the telemarketing efforts. She has also managed mail and phone programs at Defenders of Wildlife, as well on the client services side at Chapman, Cubine, Adams and Hussey, and Creative Direct Response where she worked with a wide range of progressive, arts, and animal welfare clients.
She is a Trinidad and Tobago native who migrated many moons ago, and is a graduate of Montgomery College, and American University, where she studied International Relations and U.S. Foreign Policy.
---
Steve Kehrli, Senior Vice President, Development, PETA
Steve Kehrli is Senior Vice President of Development for the PETA (People for the Ethical Treatment of Animals) Foundation and helps oversee the organization's fundraising efforts, focusing on new innovative technologies that connect existing and would-be philanthropists with the different facets of PETA's work.
At PETA, Steve has been influential in transforming organizational culture around fundraising, optimizing business processes, establishing key relationships, and driving revenue for all fundraising programs.
In this role, he also advises PETA affiliate fundraising in Australia, France, Germany, India, Netherlands, Philippines, Switzerland, and the UK. This has give him the opportunity to work with international financial markets and a myriad of payment strategies that drive PETA's global success.
---
Jade Nguyen Swanson, Vice President, Digital, The Lukens Company
Jade is a seasoned professional in developing campaign strategies in the digital space with over 10 years of nonprofit experience. Her strengths include executing fundraising, donation, membership, and branding programs while keeping up with the latest digital advertising platforms. She has worked with a variety of clients including the Art Institute of Chicago, American Leprosy Missions, Woodland Park Zoo, and the Women's Bar Association of the District of Columbia, just to name a few. As Vice President, Digital Services, she oversees a team that manages email and advertising campaigns, supervises web development projects, distributes reports, and facilitates client interactions. She holds professional certifications in Google AdWords, IBM Watson Campaign Automation Cloud Software, and Professional Email Service Platforms. Jade is a regular volunteer for the DMAW, she chaired the DMAW Upping Your Digital Campaign workshop, and was a speaker at the latest DMANF conference in Chicago.
Sponsors
Webinar
PMG
Virtual - Zoom Meeting

Thursday, August 12, 2021 (1:00 PM - 2:00 PM) (EDT)
Categories
Education - Seminars, Workshops, Tutorials